Home
Tags
Hospitals and Nursing
Tag: Hospitals and Nursing
eNewsChannels NEWS: -- The Pap Corps Champions for Cancer Research (thepapcorps.org) recently presented a historic donation to Sylvester Comprehensive Cancer Center of $8.4 million. This gift came in two parts, $3.4 million through the volunteers' fundraising efforts and $5 million from an anonymous donor. This is the largest single gift in the nonprofit's 70-year history.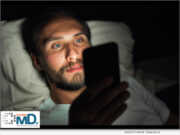 eNewsChannels NEWS: -- OverSightMD Inc. announces the launch of Connected Therapy Cloud℠, a revolutionary solution for return-to-use prevention and ongoing relapse management for individuals struggling with Substance Use Disorder (SUD). Connected Therapy Cloud will provide hourly relapse rounding by specialized nurses and immediate coordination with their therapist.
eNewsChannels NEWS: -- The Leapfrog Group announced Monday that 18 hospitals in North Carolina, more than any other state, have been named to its 2022 national list of Top Hospitals. The North Carolina Business Group on Health (NCBGH) is the Leapfrog Regional Leader for North Caroline, working with providers, purchasers, payors and patients across North Carolina to drive safe, high-quality health care.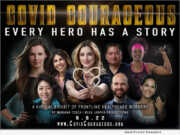 eNewsChannels NEWS: -- Producer and photographer Mariana Tosca of Blue Jasper Productions and Tosca Photography announces the launch of "Covid Courageous." This unique virtual exhibition blends photographic portraiture with interviews of frontline healthcare workers, which spotlight each individual's personal pandemic experience.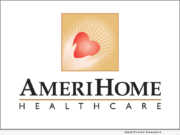 eNewsChannels NEWS: -- Amerihome Healthcare is excited to announce that due to a recent new hire, it will expand its geographic reach and operations. For more than 10 years, it's been a leader in Palm Beach's home health care industry and will now service Broward County as well to focus on in-home health care staffing.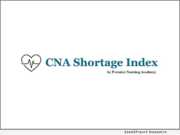 eNewsChannels NEWS: -- Today, Premier Nursing Academy launched the CNA Shortage Index, a quarterly estimate of how well the production of new certified nursing assistants (CNAs) is keeping up with attrition of CNAs out of the career. The latest data indicate that the state of Florida faces an acute shortage that will compromise the quality of patient care if not remedied quickly.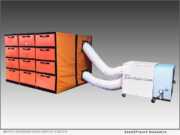 eNewsChannels NEWS: -- Mopec, the nationwide leader in pathology, anatomy, mortuary and necropsy equipment and supplies, is proud to announce the latest innovation and addition to its Guardian Systems product line. The Mopec Guardian Quick-Deploy Cooler is adaptable, portable, and is a rapidly deployable system for the long term storage of human remains.
eNewsChannels NEWS: -- American College of Nurse-Midwives (ACNM) is committed to people having unfettered access to comprehensive sexual and reproductive health care services, including abortion care, that are readily available, affordable, and guided by objective evidence-based information. Given this position, ACNM is dismayed by the failure of the United States Supreme Court to block the implementation of Texas Senate Bill 8.
eNewsChannels NEWS: -- ACNM Award Winners -- The American College of Nurse-Midwives (ACNM) is pleased to announce the winners of Dorothea Lang Award Winners, Excellence in Leadership and Innovation Award, and Lifetime Visionary Award.
eNewsChannels NEWS: -- The American College of Nurse-Midwives (ACNM) is pleased to announce that Melissa D. Avery, PhD, CNM, FACNM, FAAN will be the Editor-in-Chief (EIC) of the "Journal of Midwifery & Women's Health" (JMWH) starting January 1, 2022, succeeding Frances E. Likis, CNM, NP, DrPH, who has served as EIC since 2008.