Home
Tags
Houston Business
Tag: Houston Business
eNewsChannels NEWS: -- Yogi Law is proud to announce the launch of Black Yogis Matter, an online platform created to amplify the voices of black, indigenous and people of color (BIPOC) yoga and wellness professionals and help them succeed.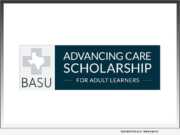 eNewsChannels NEWS: -- C. Bob Basu, MD, MBA, MPH, FACS of Houston is honored to announce the first year of the annual Basu Plastic Surgery Advancing Care Scholarship for Adult Learners. Designed to support adults over the age of 40 who live in Texas as they pursue a graduate degree as a licensed medical practitioner, physician, or nurse.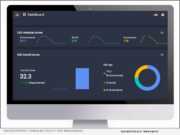 eNewsChannels NEWS: -- ESG Enterprise, today announced the launch of the world's first Carbon Neutrality Risk Management solution. As more companies trend towards pledging net zero emission by 2050, the carbon neutrality solution will become increasingly needed. The ESG Enterprise SaaS is designed to stay ahead of this trend by providing a solution to create a future-fit carbon neutrality management system.
eNewsChannels NEWS: -- Here is the 2021 business forecast for Houston's Mortgage, Restaurant, Residential Real Estate, Oil and Gas, Tax, and Healthcare Industries from EO Houston's leaders and business partners.
eNewsChannels NEWS: -- The Coronavirus pandemic has changed the way we live, operate and interact. And for many gym aficionados, it's taken a toll on the activity they enjoy most. That is now changing, thanks to Social Gym Club - a new and innovative virtual gym that allows users to get fit, have fun, and socialize.
eNewsChannels NEWS: -- Arroyo Energy Investors, the Houston-based, independent infrastructure investment firm with a footprint in North and Latin America, today announced it closed three large refinancings totaling $821 million during the COVID-19 pandemic.
eNewsChannels NEWS: -- In mid-September, The University of St. Thomas, McNair Center for Entrepreneurship's Executive Director, Dr. Patrick Woock, reached out to EO Houston to request that one of our Members come in and lead a Workshop on Networking for their Entrepreneurship students.
eNewsChannels NEWS: -- Progressive Pumps (Spring, Texas) was recently named as the exclusive Magnatex Pump distributor for the greater Houston area. Magnatex is most known for its heavy-duty, state of the art, sealless, magnetic drive, stainless steel and alloy pump.
eNewsChannels NEWS: -- M.G.A. Garage Door Repair Houston TX launched a complete set of garage door installation houston service for any type of garage door. Experienced and skilled technicians will handle the installation service.
eNewsChannels NEWS: -- House Overhead Garage Door Repair, a reputable garage door repair Houston company, launches commercial garage door services. The company releases this service because business owners or companies should protect their precious assets.