Home
Tags
Illinois Business
Tag: Illinois Business
eNewsChannels NEWS: -- In the face of the COVID-19 crisis, many food producers are scrambling to find food production spaces that meet unprecedented, rapidly evolving needs. To fulfill those needs, Amped Kitchens announced it will move ahead with plans to open its new Chicago location - providing best-in-class food-safe, sanitized and fully-permitted production spaces for up to 64 food producers.
eNewsChannels NEWS: -- Garage Door Repair Solutions Chicago, a specialist in the garage and its door repair, installation, and maintenance, launched a garage door opener service for customers in the Chicago area. The garage door opener service will deal with one of the most important parts of the garage door.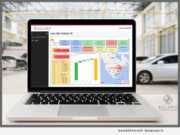 eNewsChannels NEWS: -- The rise of COVID-19 is one of the most disruptive forces in recent memory, note Aclaró. Regardless of where you live, the coronavirus is changing nearly every element of modern-day life, whether that is social distancing, the omission of handshakes, and even the purchase of bulk goods for a sustained quarantine.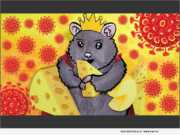 eNewsChannels NEWS: -- Aaron Ozee, celebrity author of the bestselling children's book, "Regulus" (ISBN: 978-1387010790), has chosen to debut the Regulus movie, ahead of the July 25, 2020 release date, for a limited duration to entertain those who have been subjected to lockdown during the COVID-19 pandemic.
eNewsChannels NEWS: -- The President of the National Association of Buffalo Soldiers and Troopers Motorcycle Club (NABSTMC), Nathan 'Motown' Mack has proclaimed March 14, 2020 their National Day of Service, whereby, all 118 Chapters, including their Chapter in South Korea, shall provide community service in their local communities.
eNewsChannels NEWS: -- Indian Prairie School District (IPSD) 204 has selected the industry-leading Synergy® Education Platform by Edupoint® Educational Systems for its K-12 student information and learning management needs. The district's cloud-hosted Synergy solution will include Synergy Student information System, Synergy Assessment, Synergy MTSS, Synergy Special Education, and Synergy Analytics.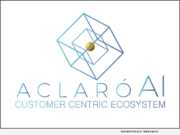 eNewsChannels NEWS: -- Aclaró AI, the game-changing Fintech built on sophisticated artificial intelligence technology, recently announced SAM (Sales AI multiplier) Sales and SAM Service products for its dealers and retail partners. These new tools let Aclaró A.I. dealer clients better retain customers, increase service revenue, and maximize sales.
eNewsChannels NEWS: -- Aaron Ozee, the author of the bestselling children's book, "Regulus" (ISBN: 978-1387010790), has announced the development of the Regulus movie has wrapped two months ahead of schedule. Bizarros Studio, the animation group responsible for having purchased the "Regulus" film rights, coordinated production on the Regulus movie from their official headquarters located in the city of Bogota, Columbia
eNewsChannels NEWS: -- Prairie State College (PSC) coordinator of Male Success Initiative (MSI) William Berkley recently was recognized with the 2019 Dr. Twitty J. Styles Leadership Award from JV Educational Consultants.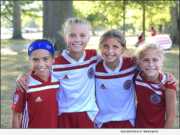 eNewsChannels NEWS: -- TeamSnap announced today a new partnership with Chicago Fire Juniors (CFJ), the official youth club affiliate program of Chicago Fire Football Club. As part of the partnership, TeamSnap has been named the official team and club management platform for CFJ and all affiliate clubs.