Home
Tags
Illinois Business
Tag: Illinois Business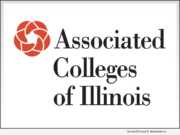 eNewsChannels NEWS: -- Associated Colleges of Illinois' (ACI) 26 member colleges and universities contributed an economic value of more than $3.5 billion to the Illinois economy, according to updated, publicly available information compiled by ACI. In addition, the member schools employed more than 34,000 people, enrolled nearly 70,000 students and provided $900 million in financial aid.
eNewsChannels NEWS: -- NEXT Mortgage Events LLC, creator of NEXT women's executive mortgage summit, has announced that it raised over $3,200 in personal donations for Girls Inc. of Chicago at the #NEXTSUMMER19 charity cocktail party raffle, held Aug. 26 from 5 p.m. to 6 p.m. at The Gwen Hotel in Chicago.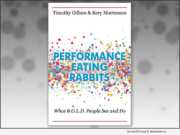 eNewsChannels NEWS: -- Performance Journey Partners announce the release of their new book "Performance Eating Rabbits - What B.O.L.D. People See and Do" (ISBN: 978-1478793922) by Timothy Gillum and Kery Mortenson. It is now available online through Amazon and Barnes & Noble.
eNewsChannels NEWS: -- Lemme, a division of EPIC Insurance Brokers & Consultants, announce today the addition of Owen Bailitz as a Principal within the firm's Professional Services Firms Practice. He will be based in Lemme's Arlington Heights, Illinois offices.
eNewsChannels NEWS: -- Just the thought of a mold problem can set most people into a panic. Know Mold(tm), a BBB-accredited mold spore analyst, works to alleviate that anxiety. Its lab, Midwest Aerobiology Labs, is a test-only facility and has nothing to gain by finding mold on a property. It only works to test and provide practical and easy solutions, if needed.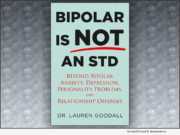 eNewsChannels NEWS: -- Dr. Lauren Goodall (PsyD), debunks stereotypes about Bipolar disorder in her new book "Bipolar is not an STD" (ISBN: 978-1543975581). Dr. Goodall designed the book around the idea that people can get better much faster, if they know how to recognize what symptoms look like. "People are trying to recognize stereotypes, instead of symptoms, and that doesn't work."
eNewsChannels NEWS: -- EON Clinics Founder and President Rajan Sharma, DDS, announces the opening of a new all-in-one dental implant center in Oakbrook Terrace, Illinois. The facility, located at One Parkview Plaza, 17W110 22nd Street, Suite 150, is replacing the Westmont location and will also serve as the company's new corporate headquarters.
eNewsChannels NEWS: -- The Lang Capital Group announces the International Multicultural Awards Gala (I.M.A.G) on August 9, 2019. The Gala will raise funds for IMAG of Greater Chicago's programs to build and repair hope, families, and resources in the greater Chicago communities.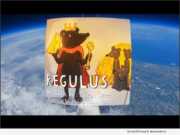 eNewsChannels NEWS: -- Space is an uncharted frontier equipped with mysteries beyond our understanding of what is or will ever be possible. Aaron Ozee, bestselling author of notable children's book, "Regulus" (ISBN: 9781387010790), has partnered with Orbit Pics to launch a printed copy of his book into space. (VIDEO)
eNewsChannels NEWS: -- Buona announced today the opening of its newest in Glen Ellyn, Illinois at 395 Roosevelt Road on June 19, 2019. The new restaurant is the family-owned group's 25th location. To celebrate, Buona gave away free Italian beef sandwiches to all guests that were in line at the Glen Ellyn location before 10 a.m. on June 19.