Home
Tags
Illinois Business
Tag: Illinois Business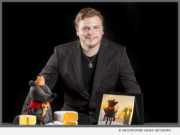 eNewsChannels NEWS: -- Bestselling children's author Aaron Ozee is interested in more than just writing great fiction, he's interested in leaving an impact on readers everywhere. For that reason, Ozee has partnered with his publisher, Lulu Press, in order to donate 100% of all proceeds from his latest bestselling children's book, "Regulus" (ISBN: 978-1387010790), for the period of December 1, 2017 to January 1, 2018.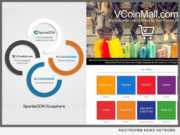 eNewsChannels NEWS: -- Sparkle Coin, Inc. today introduced its eponymous cryptocurrency, the first of its kind backed by diamonds, as the initial step toward the company's goal of creating more efficient global economic growth to promote societal advancement by developing a platform that brings cryptocurrencies into the mainstream business and consumer markets. SparkleCOIN is a hybrid cryptocurrency possessing the best qualities of both PoW (Proof of Work) and PoS (Proof of Stake).
eNewsChannels NEWS: -- Urban Air Trampoline & Adventure Park is pleased to announce its newest location in Glen Carbon, Ill. As of July 6, 2017 the former Altitude Trampoline Park, located at 91 Fountain Dr., Glen Carbon, IL 62034, accepted J&C IP Inc's offer to rescind their license agreement and has chosen to become an Urban Air Franchisee.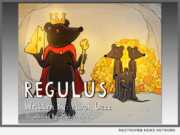 eNewsChannels NEWS: -- High quality fiction for children can be an impossible niche to satisfy and that is why Aaron Ozee, bestselling author of "My Darling Child Shiloh," has been gathering so much attention. Ozee's work with "My Darling Child Shiloh" garnered near universal praise when it was released in 2016. Ozee, a prolific author with 10 other pieces of work under his belt, immediately seized upon this success in order to develop his most ambitious project yet: "Regulus" (ISBN: 978-1387010790).
eNewsChannels NEWS: -- The first-ever whiskey based on Mike Mignola's legendary "Hellboy" comic book character was recently announced by Dark Horse Comics, XXX Distillery LLC and Prestige Imports LLC. Hellboy Hell Water Cinnamon Whiskey is a craft distilled, small batch, naturally flavored cinnamon whiskey.
eNewsChannels NEWS: -- B-Bee Crepe & Boba, beloved Japanese-style crepe specialty restaurant located inside Mitsuwa Marketplace in Arlington Heights, Illinois, is delighted to announce its reopening on June 19, 2017, featuring a new selection of savory and sweet crepes made of fresh fruits and special whipped cream.