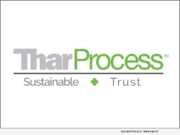 eNewsChannels NEWS: -- Thar Process, Inc - an American manufacturer of high-tech supercritical CO2 extraction and purification equipment - is proud to announce the signing of a new exclusive distribution deal with YMC India (a subsidiary of YMC Co. Ltd., JAPAN).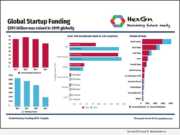 eNewsChannels NEWS: -- HexGn released a study of the funding trends in the global startup ecosystem in 2019; the team analyzed over 60,000 deals and one million data points for the report.
eNewsChannels NEWS: -- Estel Technologies has delivered their Prepaid Recharge system to enable international Prepaid recharge for subscribers of Ethio Telecom, Ethiopia. Ethio Telecom is a government owned telecommunications service provider. It upholds a monopoly in the telecommunications services industry in Ethiopia.
eNewsChannels NEWS: -- Remo Software has recently announced the latest upgrade of its popular software product Remo Repair MOV (version 2.0.0.47). Highly renowned for its video file repairing capability, this MOV video repair tool has gained quite a number of applauds to its belt.
eNewsChannels NEWS: -- Dealing with data in almost every aspect of daily routine makes data loss and data recovery, center of everything. The predecessor of Remo Recover (5.0) has made a very strong presence in the field of data recovery by gaining a lot of Merits and Awards to its name.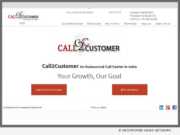 eNewsChannels NEWS: -- One of India's most promising outsource call centers, Call2Customers (C2C), launches new website to expand its customer base and engagement. 'Changes are the law of nature and results in improvement and betterment of any entity. So we are happy to welcome you to the new look of the website showing Call2Customers' prospective and perspective to work as a call center partner with global companies,' says Raj Kanojia of C2C.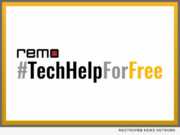 eNewsChannels NEWS: -- Remo Software believes that not every technical assistance should be paid for. Bangalore based software company Remo Software is now offering free technical help for those who struggle with day-to-day tech problems with their PCs, Mac, Smart or IoT Devices. You can just submit a request and get timely help from trained technicians and its totally free.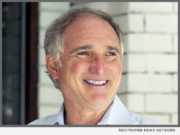 eNewsChannels NEWS: -- Manipal Global Academy of IT, part of Manipal Global Education Services, a leading international provider of high-quality higher education services, announced today the appointment of Mr. David Fradin, founder of SPICE Catalyst, LLC, as an Advisor and Distinguished Professor of Practice, Product Management Programs. Known as the 'Guru' of Product Management, Mr. David Fradin has trained thousands of product managers throughout the world.
BANGALORE, India -- Remo Software, a consumer software company providing tools to protect and manage data and devices, announces that its flagship product for home device management and parental control - Remo MORE - is now completely deployed on the Microsoft Azure cloud platform, increasing the availability, scalability and security of this advanced solution.
LOS ANGELES, Calif. -- Eternalmind Entertainment Group, U.S based entertainment film production/distribution company, in collaboration with Al Muhaymin Media Fund (AMF), has announced its new slate of Hollywood film projects along with the world premiere of their much awaited $27 Million budget action drama "Mobster - A Call for the New Order."