eNewsChannels NEWS: -- Human Connection Arts, a non-profit founded by NYC-based artist and body painter Andy Golub, announced today performance dates of the group's second Naked Theater production, "Freedom Dance." Throughout the production, a series of existential scenes build an abstract story filled with original music, song, dance, movement, and acting.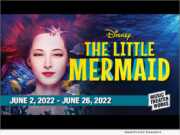 eNewsChannels NEWS: -- Music Theater Works shall present "DISNEY'S THE LITTLE MERMAID" at the North Shore Center for the Performing Arts in Skokie (9501 Skokie Blvd, Skokie, IL 60076) from June 2, 2022 to June 26, 2022 as the second production of the 2022 Season.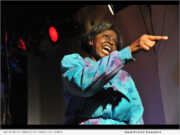 eNewsChannels NEWS: -- Healing Through The Sound of Music announces: Award-winning singer, actress, and playwright, Mzuri Moyo Aimbaye kicks off the 2022 tour of her one-woman stage play about voting rights activist, Fannie Lou Hamer, with a live performance Feb. 17, 2022 at University of Maryland Eastern Shores.
eNewsChannels NEWS: -- Papa Jean is an actor, writer, playwright, and content creator from New York City. He has a distinctive cultural background with a strong focus on portraying the voice of the Haitian community. Inspired by his family descent, he recently created a poignant new play, which ties into his background and the life of immigrants in this day and age.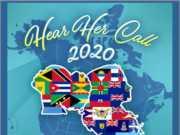 eNewsChannels NEWS: -- Conch Shell Productions - in collaboration with Milton G. Bassin Performing Arts Center at York College - will present the second annual HEAR HER CALL CARIBBEAN-AMERICAN WOMEN'S THEATER FESTIVAL 2020 Thursday March 5 - Saturday March 7, 2020.
eNewsChannels NEWS: -- Ralph Brunson Productions, in association with Art-In-Relation, announces the world premiere fully staged production of "Samson and the Burning Bush." Jan. 10-12 at the Long Beach Playhouse Studio Theater.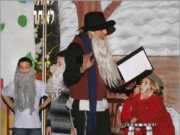 eNewsChannels NEWS: -- The Open Book Theatre, New York City's oldest readers theatre company, will present two heartwarming holiday shows this December: "A Confused Hanukkah," at 2 p.m. on Dec. 23, 26 and 27; and "The Last Christmas of Ebenezer Scrooge," at 7 p.m. on Dec. 22, 23 and 29. Both plays will be performed at Pushkin Hall, 165 W. 86th St., 2nd Floor.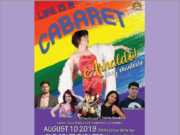 eNewsChannels NEWS: -- Summer is heating up and the Philippine American Chamber of Commerce DC (PACC-DC) is serving up a sizzling show to match with "LIFE IS A CABARET," headlined by Seattle sensation, uber talented Arnaldo! Drag Chanteuse on August 10, 2019 at the State Theatre in Falls Church, Virginia. Doors open at 6:30 p.m. and show starts at 8 p.m.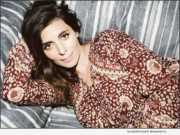 eNewsChannels NEWS: -- Phenomenology, Inc., an innovative production model in the performing arts, announced it has secured "Sopranos" star Jamie-Lynn Sigler to lead a powerful cast in the staged reading of a new play for MANHATTANonPATRICK at the Weinberg Center for the Arts in suburban Washington D.C. on September 27.
eNewsChannels NEWS: -- Yubo Fernandez was a sponsored child from the Dominican Republic by a U.S. school; now she's an awarded actress, producer, director, activist and entrepreneur, presenting her third play in Off Broadway NYC. "Late for Martinis" is part of the Summer Play Celebration at the Manhattan Repertory Theater this July 18, 20 and 21, 2019 in Manhattan.