eNewsChannels NEWS: -- The Children's Theatre of Long Beach (CTLB), Art in Relation (AIR) and the Scottish Rite Event Center present a historic, hilarious family friendly farce featuring silly pirates, bumbling policemen, and nervous naive young lovers - Gilbert & Sullivan's rollicking musical masterpiece, "The Pirates of Penzance," comes alive at the beautiful Ernest Borgnine Theatre at the Scottish Rite Event Center of Long Beach May 11 - May 20, 2018.
eNewsChannels NEWS: -- LanDan Consulting and the Oberon Theatre Ensemble (Brad Fryman, Artistic Director) announce Oberon's Final Four Ticket Blitz for "HALCYON DAYS" by Steven Dietz directed by Academy Award Winner Alexander Dinelaris ("Birdman," "Red Dog Howls") as Oberon celebrates its 20th Season.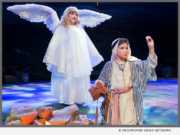 eNewsChannels NEWS: -- The Fort Worth production of The Littlest Wiseman started as a modest junior high school play about the humble birth of Jesus. Now in its 57th consecutive annual run in 2017, the play has evolved into an elaborate production that is one of Fort Worth's longest-running Christmas season entertainment events.
eNewsChannels NEWS: -- Art-In-Relation (A.I.R.), Children's Theater of Long Beach (CTLB), and The Scottish Rite Cathedral announce a wonderful partnering of resources and talent for a 2017 holiday musical production of "The Christmas Carol." Plays Dec. 15, 16, 21, 22, 23 at 8 p.m. and Dec. 17 at 2 p.m. at the Ernest Borgnine Theatre, 855 Elm Avenue, Long Beach, CA.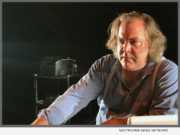 eNewsChannels NEWS: -- LanDan Consulting announces that Brad Fryman is taking on the role of Theo Van Gogh in the World Premiere play "Committed" by Natalie Menna and directed by Brock Harris for the Altruistic Theatre Company. "Committed" is a work of historical fiction about the last two days of Dutch filmmaker Theo Van Gogh's life before his murder.
NEW YORK, N.Y. -- LanDan Consulting announces that Brad Fryman (Artistic Director - Oberon Theatre) takes on the role of Toby Belch in South Brooklyn Shakespeare's "Twelfth Night" directed by Paul Molnar and Dee Byrd-Molnar. Recent appearances include: the world premiere of Chris Boal's "Pimm's Mission," directed by Terry O'Brien at 59e59, "A Wilder Christmas" under the helm of Dan Wackerman, and "The Drawer Boy" directed by Alex Dinelaris at the SoHo PlayHouse.
LOS ANGELES, Calif. -- Theodore "Ted" Myles Terry, a Hollywood celebrity manager and former radio disc jockey, is celebrating the success of his brainchild, "Turn Me Loose," a one-man biographical adaptation of the life and times of Dick Gregory, the critically acclaimed master comedian, social/civil rights activist and humanitarian. Terry has been an integral part of Dick Gregory's management team since 1998, managing Gregory's engagement scheduling, website, the Dick Gregory Foundation, and more.