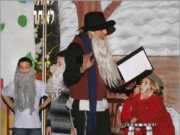 eNewsChannels NEWS: -- The Open Book Theatre, New York City's oldest readers theatre company, will present two heartwarming holiday shows this December: "A Confused Hanukkah," at 2 p.m. on Dec. 23, 26 and 27; and "The Last Christmas of Ebenezer Scrooge," at 7 p.m. on Dec. 22, 23 and 29. Both plays will be performed at Pushkin Hall, 165 W. 86th St., 2nd Floor.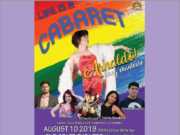 eNewsChannels NEWS: -- Summer is heating up and the Philippine American Chamber of Commerce DC (PACC-DC) is serving up a sizzling show to match with "LIFE IS A CABARET," headlined by Seattle sensation, uber talented Arnaldo! Drag Chanteuse on August 10, 2019 at the State Theatre in Falls Church, Virginia. Doors open at 6:30 p.m. and show starts at 8 p.m.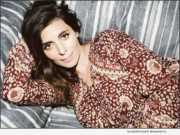 eNewsChannels NEWS: -- Phenomenology, Inc., an innovative production model in the performing arts, announced it has secured "Sopranos" star Jamie-Lynn Sigler to lead a powerful cast in the staged reading of a new play for MANHATTANonPATRICK at the Weinberg Center for the Arts in suburban Washington D.C. on September 27.
eNewsChannels NEWS: -- Yubo Fernandez was a sponsored child from the Dominican Republic by a U.S. school; now she's an awarded actress, producer, director, activist and entrepreneur, presenting her third play in Off Broadway NYC. "Late for Martinis" is part of the Summer Play Celebration at the Manhattan Repertory Theater this July 18, 20 and 21, 2019 in Manhattan.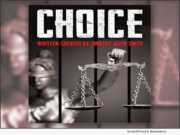 eNewsChannels NEWS: -- Twenty/20 Productions announces Timothy Allen Smith, the wordsmith behind 2016's record breaking, "Love Jones The Musical," is premiering a new stage play at The Beverly Hills Playhouse in September 2019.
eNewsChannels NEWS: -- The Dominican born actress Liz Thomas, is the first woman to write and star in a Sketch Show inspired by the First Lady Melania Trump. The Show is called "Melania: The Cyberwoman." The Show is directed by Kim Parker. Other cast members are Seneca Lawrence and Zack Gafin.
eNewsChannels NEWS: -- Sherlock Holmes fans! Boston University writers created a new TV series based on Stephen King's "The Doctor's Case" short story. "Holmes Legacy: The Doctor's Cases" is a six-episode drama about an older Dr. John Watson, who uses his memories of Sherlock Holmes to foil a new Moriarty and protect present-day London. Experience the live staged reading by professional actors at WBUR's CitySpace from 12-3 p.m. on April 27-28, 2019.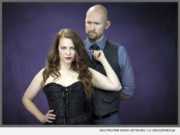 eNewsChannels NEWS: -- Outvisible Theatre Company presents David Ives' award-winning "Venus in Fur" - running February 14 through March 3, 2019. "Venus" is a modern take on Leopold von Sacher-Masoch's "Venus in Furs," an 1870 novella which draws on themes of female dominance.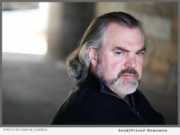 eNewsChannels NEWS: -- LanDan Consulting announces that Brad Fryman is taking on the title role in Robert Greer's new translation of August Strindberg's "The Father" at Strindberg Rep. Translated and Directed by Robert Greer.
eNewsChannels NEWS: -- LanDan Consulting announces that Brad Fryman is taking on the role of Harry in "Occasionally Nothing" by Natalie Menna and directed by Ivette Dumeng for Strindberg Rep at the Dream Up Festival at Theatre for the New City (Artistic Director, Crystal Field).