Home
Tags
Los Angeles Business
Tag: Los Angeles Business
eNewsChannels NEWS: (LOS ANGELES, Calif.) -- Thomas Tom Oseransky, Prime Time Softball League (PTSL) board member, congratulates "Lethal Weapon #1" who beat "Pure Genius" 12 to 11 to win the Championship. It was an exciting game that went back and forth and was finally over after an eighth and extra inning.
eNewsChannels NEWS: (LOS ANGELES, Calif.) -- Greenbar Distillery, one of California's original craft distilleries and home of the world's largest portfolio of handcrafted, organic spirits, today announced that it has unified its seven core spirits lines under a new heart brand that evokes the company's origins as a love story between the two founders, Litty Mathew and Melkon Khosrovian. In sharp contrast to how most distilleries design their packages to stand out within categories, such as vodka or whiskey, Greenbar Distillery's new look echoes the maker-focused branding of craft brewers.
eNewsChannels NEWS: (LOS ANGELES, Calif.) -- iMobie Inc., the developer of iPhone manager AnyTrans and iPhone data recovery tool PhoneRescue, today updates iOS Cleaner PhoneClean 5 with an entirely revamped UI to make interaction more fun and adds new Erase Clean feature to erase and render everything in iPhone unrecoverable for identity thieves.
eNewsChannels NEWS: (COSTA MESA, Calif.) -- New Vista Behavioral Health, a leading provider of addiction treatment, is proud to announce the acquisition of Avalon Malibu. The addition of Avalon to Infinity Treatment Centers, and Simple Recovery, expands the offerings of New Vista Behavioral Health's distinctive, effective and complementary group of addiction and mental health programs, providing exemplary care to clients struggling with chemical dependency or mental health issues.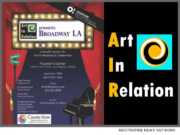 eNewsChannels NEWS: (LOS ANGELES, Calif.) -- Jonas Sills, founder and executive producer of Art-In-Relation (A.I.R.), announces a grand benefit performance of "Broadway-LA." After three successful seasons of theater in the Long Beach area, Art-In-Relation made its move to Los Angeles with two acclaimed productions, "Andrew Lippa's Wild Party" and "Frankenstein, A New Musical" in the fall of 2016. They were honored to receive rave reviews and an "Ovation Recommendation" from the LA Theater Alliance.
eNewsChannels NEWS: (LOS ANGELES, Calif.) -- Utelogy Corporation, which makes software for control, management and analytics of audiovisual systems for business and education, has signed a strategic solution partnership agreement with Communications Engineering Inc., (CEI), a premier full service consulting, design and implementation company providing turnkey broadcast, audio visual and media IT system integration services.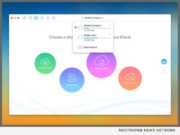 eNewsChannels NEWS: (LOS ANGELES, Calif.) -- iMobie Inc., an advanced iOS-related software developer, updated iPhone manager AnyTrans with exclusive iCloud management feature to manage and sync contents across multi-iCloud accounts. For the first time, users can view, edit and batch upload/download iCloud photos, messages, contacts, etc. with simple drag-and-drop, remove private info, or even move sensitive data to another confidential iCloud account.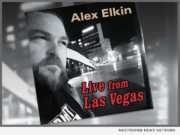 eNewsChannels NEWS: (LOS ANGELES, Calif.,) -- Uproar Entertainment is excited to announce the release of "Live From Las Vegas" by Alex Elkin. Comedian Alex Elkin has a comedy style that is unique and true to himself. He is unapologetic, says what he thinks, delivers the unexpected, and knows what funny is.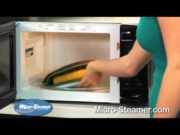 LOS ANGELES, Calif. -- La Tortilla Oven recently acquired La Tortilla Loca and its intellectual property. As a result of this acquisition, La Tortilla Oven(R) is now the primary holder of Patent Number RE42311, the original fabric tortilla warmer designed to keep tortillas fresh and warm for more than an hour. And, it's using the technology to deliver a new and healthy microwave steaming method.
GLENDALE, Calif. -- The current Sand Fire has devastated multiple homes in Santa Clarita, but its impact has stretched far into surrounding areas, resulting in extensive damages that may be unnoticeable to the naked eye, says RA and Associates.