NEWS: (LOS ANGELES, Calif.) Alan and Judie Sherin recently completed an intensive training program to become certified vacation specialists and owners of a Dream Vacations travel franchise in Los Angeles. As a result of being part of the nation's leading home-based travel agent franchise network, their travel agency TourTakers Dream Vacations, has access to the best cruise and land vacation deals and exclusive, elite product and service offerings.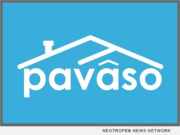 NEWS: (LOS ANGELES, Calif.) Pavaso, a leader in eClosing and Consumer Management technology solutions, announced it has recorded its 2,000th live transaction on the Digital Close platform. In addition, more than 6,500 user accounts have been created in the platform, spanning from mortgage lenders to title/settlement agents to REALTORS and consumers. The announcement was made in conjunction with the Mortgage Bankers Association's National Technology in Mortgage Banking Conference and Expo.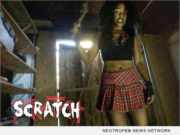 NEWS: (LOS ANGELES, Calif.) After directing over a dozen short films, French filmmaker Tristan Convert announced he has directed his first feature, 'SCRATCH,' an original horror comedy starring Daniele Watts ('Django Unchained'), for which he has launched an Indiegogo campaign, to reach $10K for finishing funds. Set in Los Angeles's known-to-be haunted Old Zoo, 'SCRATCH' is one of the first, if not the first, found footage films shot entirely on an Apple iPhone 6.
NEWS: (LOS ANGELES, Calif.) Uproar Entertainment is excited to announce the release of Josh Adam's first comedy CD 'LIVE FROM THE DROP.' Recorded in front of a live audience at The Drop Comedy Club in South Bend Indiana, Adams delivers a clever, laid back, in your face look at the world in which we live accented with heavy hitting jokes.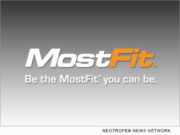 NEWS: (LOS ANGELES, Calif.) On March 22 through April 3, 2016, the MostFit team will be in Orlando, Florida exhibiting and offering product demos, discounts and special offers at three of the largest fitness/recreational sports conferences in U.S.; the IHRSA International Trade Show and Convention, followed by the ACSM Summit, followed by the National Intramural-Recreation Sports Associations Annual Conference.
NEWS: (LOS ANGELES, Calif.) Covert Entertainment's 23-year-old powerhouse performer, Rahccy is packing pain, pushing power, igniting love and stirring the fever in her every verse with the release of her debut single, 'Miss Jill on 108th.' Young, gifted and unapologetically gay, Rahccy is knocking down musical walls and rebuilding them her way, single-handedly revamping hip hop and restructuring its current status quo.
NEWS: (LOS ANGELES, Calif.) Five years of funny is no small feat when you are a female in a male dominated industry coordinating an annual comedy fest. In fact, it is literally not a joke. But comedienne Hope Flood has handled it with amazing finesse and style as her Comics Rock! Convention returns, April 26 to 30, 2016 at J. Anthony Brown's JSpot Comedy Club.
NEWS: (LOS ANGELES, Calif.) Holomic, LLC has been innovating mobile diagnostics for over 5 years, and continues to commercialize technology aimed at improving diagnostics in an ever-increasing environment that mandates on-demand, point-of-care and remote solutions. In this spirit, Holomic announced today the launch of their new corporate trademark, CellMic, LLC in a show of dedication to this mission.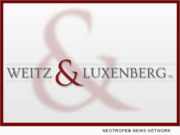 NEWS: (LOS ANGELES, Calif.) Nationally known law firm Weitz and Luxenberg P.C. secured a verdict of $5.2 million in damages on behalf of an 82-year-old Orange County, California, man and his wife who sued a Fortune 500 company they charged with contributing to his increased risk of developing mesothelioma, Weitz & Luxenberg announced today.
NEWS: (LOS ANGELES, Calif.) Coverage Ink Films, producers of the animated horror thriller 'Malevolent' have launched an IndieGogo campaign. The goal is to reach $45K for finishing funds. The film stars Ray Wise, Morena Baccarin, Bill 'Choptop' Moseley and sci-fi legend William Shatner. 'Malevolent' combines horror and sci-fi into an original, time-twisting concoction.