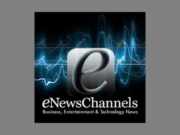 NEWS: (LOS ANGELES, Calif.) 40 creative painting artisans attended the New Decorative Wall Techniques for 2016 Class at Meoded Paint and Plaster at the showroom in Hollywood on February 18, 2016. Meoded Classes have been expanded this year because of the high demand for unique finishes from interior designers, home and business owners.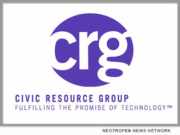 NEWS: (LOS ANGELES, Calif.) Civic Resource Group (CRG), a data, mobile and Augmented Reality pioneer in the burgeoning Smart City market, has secured financial support and backing from a group of international investors led by Atlantic Bridge (ABVEN) out of Silicon Valley, London, and Dublin, and Globalive Capital out of Toronto, it was announced by Gregory G. Curtin, Ph.D., Founder and CEO of CRG.
NEWS: (LOS ANGELES, Calif.) Star Trek fans and those with interest in movie history have the chance to 'boldly go where no man has gone before.' The original iconic movie model of the USS Enterprise used in the first six Star Trek films is about to be rebuilt, Project Enterprise announced today.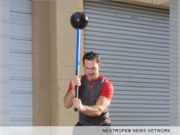 NEWS: (LOS ANGELES, Calif.) MostFit is excited to announce its new 4-hour certification training program accredited through NASM and ACE. Trainers and Group Ex Instructors will receive .4 Continuing Education Credits for attending the training.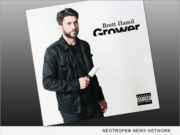 NEWS: (LOS ANGELES, Calif.) Uproar Entertainment is excited to announce the release of Brett Hamil's first comedy CD 'GROWER' on Feb. 12, 2016. In his punchy, fast-moving act Hamil talks about sex, psychedelics, his 'dog entourage,' marrying into secular Judaism, and what it means to feel trapped in one's beard.
NEWS: (LOS ANGELES, Calif.) Author-filmmaker-musician John Scott G is creating the world's first omnibus novel. Interweaving nine novels, dozens of short stories, numerous comedy routines, and a great deal of political satire, 'Area Code 666' is being serialized on Ga-Ga.com, the new online magazine of the arts (in BETA).
NEWS: (LOS ANGELES, Calif.) The need for a decent auto repair in Los Angeles is at high demand considering the number of vehicle registrations within the last 5 years (29.7 million according to LA Almanac). One would notice that the majority of the shops are pretty much the same, unless they run into Pristine Automotive Center Inc, an auto body repair shop of Silver Lake in Los Angeles.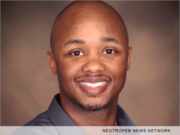 NEWS: (SAN FRANCISCO, Calif.) EPIC Insurance Brokers and Consultants, a unique and innovative national retail insurance brokerage and employee benefits consulting firm, announced today that Clarence Bates has joined the firm as a Principal in the Employee Benefits Practice.
NEWS: (COMPTON, Calif.) Former Mississippi State star Renardo Sidney was the first player taken in the inaugural California Basketball Association's draft Sunday January 10, 2016. In all, 48 players were selected by six different CBA men's teams over eight rounds to play in the new professional basketball league. Free Agent tryouts are Saturday January 23, 2016 at 5 p.m. at the USESS Center in Compton, Calif.
NEWS: Uproar Entertainment is excited to announce the release of Nick Cobb's first comedy CD, 'Too Broke For Therapy' to be released January 15, 2016. Uproar Entertainment is committed to recording and promoting today's most talented comedians.