Home
Tags
Management and Career Moves
Tag: Management and Career Moves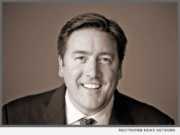 eNewsChannels NEWS: -- Cloudvirga(SM), developer of next-generation loan officer and direct-to-consumer point-of-sale (POS) systems, has named Michael Schreck its chief executive officer. He succeeds cloudvirga co-founder Bill Dallas, who will continue as chairman of cloudvirga's board of directors.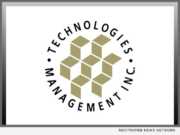 eNewsChannels NEWS: -- Technologies Management, Inc. ("TMI") announced today the addition of Don Gale to its team of consultants. TMI, a leading provider of consulting services, project management, compliance reporting and information tools to over 200 communications companies, said that Mr. Gale's addition to their consulting team significantly enhances the firm's expertise in the areas of communications network design, implementation and cost optimization, allowing it to better serve its clients' needs in those critical areas of their operations.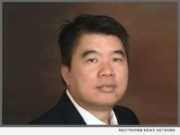 eNewsChannels NEWS: -- Utelogy, which makes software for control, enterprise management and analytics of audiovisual systems for business and education, announces Giang "Jimmy" Ho joins the company as Vice President, Product Development. Utelogy has seen steady growth in clients, representative firms, and solution partners throughout North America.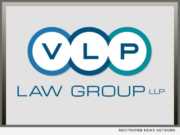 eNewsChannels NEWS: -- VLP Law Group LLP is pleased to announce that David B. Franklin has joined the firm's Real Estate Practice Group as a partner based in the San Francisco Bay Area. Mr. Franklin's practice concentrates on real estate transactions and land use, primarily in California and Hawaii.
eNewsChannels NEWS: -- FormFree today announced the appointment of senior software developer Douglas Brewer to the role of director of enterprise architecture. Brewer, who first joined FormFree in 2014, will be responsible for managing the retention and growth of FormFree's software development team, overseeing enterprise software design and ensuring the quality and timely delivery of software updates.
eNewsChannels NEWS: -- LBA Ware(TM), a leading provider of automated compensation software and systems integration solutions for mortgage lending and retail banking, announced it has hired Finn Klemann as director of business development. In this role, Klemann will bring his more than 20 years of business development and sales experience in forging new relationships for LBA Ware in the financial services industry, with a specific focus on targeting growth in the mortgage industry.
eNewsChannels NEWS: -- FormFree(R) today announced that it has hired mortgage loan quality subject matter expert and analyst Ann Fulmer as its chief strategy and industry relations officer. FormFree's flagship product, AccountChek(R), is an asset verification app that streamlines the loan underwriting process for both borrowers and lenders, resulting in higher borrower satisfaction and shaving more than a week off the time it takes to close a loan.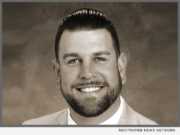 eNewsChannels NEWS: -- EPIC Insurance Brokers and Consultants, a retail property, casualty insurance brokerage and employee benefits consultant, announced today that Nick Pedisich has joined the firm as a Transportation Industry-focused insurance broker/producer.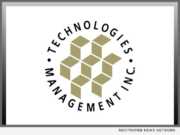 eNewsChannels NEWS: -- Technologies Management, Inc. ("TMI"), a leading provider of regulatory consulting services, network optimization, and project management to communications providers, has named Patrick MacNeil as Director of Compliance Reporting.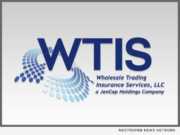 eNewsChannels NEWS: -- Wholesale Trading Insurance Services, LLC (WTIS) announced today that industry veteran William Reyes has joined the firm as Director/Casualty Broker in Laguna Niguel, Calif.; he will work in conjunction with the firm's principal office in San Francisco.