Home
Tags
Maryland Business
Tag: Maryland Business
eNewsChannels NEWS: -- The conservation of wildlife and the habitats they depend upon is the reason why Theodore Roosevelt founded the Boone and Crockett Club in 1887. Prestige Imports LLC and Katcef Brothers Inc. in Annapolis MD has partnered with this respected organization to create, produce, and nationally distribute a line of Boone and Crockett Club Whiskies.
eNewsChannels NEWS: -- The National Postdoctoral Association (NPA) announced the 11th annual National Postdoc Appreciation Week (NPAW) will take place September 21 - 25, 2020. NPAW is the nation's largest celebration of postdoctoral scholars who serve at more than 300 institutions, acknowledging the significant contributions these "postdocs" make to U.S. research and discovery.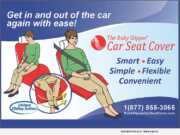 eNewsChannels NEWS: -- Malin Dollinger, M.D., an internist and oncologist with hereditary spastic paraplegia, was so pleased with the Ruby Slipper Car Seat Cover that he wrote an unsolicited review and recommendation in the summer 2019 edition of the Spastic Paraplegia Foundation's newsletter.
eNewsChannels NEWS: -- Jaliel Thompson, founder and CEO, Thompson J. Enterprises, LLC (DBA Jaliel Thompson Coaching), had so much success with his coaching business that he recently relaunched the brand to meet evolving client needs. As a result, his company is now able to take on larger clients and help them to get faster results.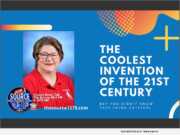 eNewsChannels NEWS: -- The inventor of the Ruby Slipper Car Seat Cover, Katherine Miles, was interviewed recently on the Happy Healthy Caregiver podcast, where she shared her experience as a caregiver and how that led to the creation of the Ruby Slipper.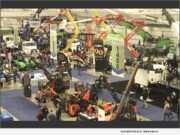 eNewsChannels NEWS: -- The 2020 TCIA Expo was slated to take place in Baltimore, but has been canceled according to Synertree, LLC. This comes as a result of all major events being canceled in Baltimore due to COVID-19. The Expo is the world's largest tree industry event, drawing over 4,000 tree care industry professionals from across the globe.
eNewsChannels NEWS: -- June's first-ever State of Black Mothers In America became the largest conference dedicated to this audience in the world, says event co-host Christine Michel Carter. With nearly 2,000 attendees, it surpassed the attendance of the previous title holder by more than three-fold.
eNewsChannels NEWS: -- AARP Maryland is continuing to accept nominations for its 2020 Andrus Award for Community Service, which honor a Marylander over the age of 50, who is sharing their experience, talent, and skills to enrich the lives of their community members. The deadline for submissions is July 15, 2020.
eNewsChannels NEWS: -- Katherine Miles, creator of the Ruby Slipper Car Seat Cover, explained why this simple device is a surprisingly effective part of a continuum of care for persons who have suffered a loss of mobility.
eNewsChannels NEWS: -- Media Advisory -- AARP Maryland announces Press Conference announcing PROTECT Week (Preventing Older Americans From Financial Exploitation) Statewide Public Education Campaign, Monday, June 15, 2020 at 10 a.m. ET.