Home
Tags
Maryland Business
Tag: Maryland Business
eNewsChannels NEWS: -- After many weeks of reflection, we made the decision to uphold Maryland Food Truck Week's dates to July 10 - 26, 2020, event organizer Au Jus Solutions, announced today. Since Maryland entered a State of Emergency and Governor Hogan issued a stay-at-home order, Food Trucks, who are essential businesses, never truly stopped operating.
eNewsChannels NEWS: -- Fentress Incorporated, a workspace solutions company, announced that it has released a new line of services focused on helping organizations develop strategies to telework effectively.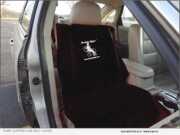 eNewsChannels NEWS: -- Katherine Miles, creator of the Ruby Slipper Car Seat Cover, shares that for this product, which allows persons with limited mobility to enter and exit a car with ease, necessity was truly the mother of invention. Miles was faced with a common dilemma: how to help her aging parent stay active and living a full life.
eNewsChannels NEWS: -- AARP Maryland is warning of a new scheme targeting Maryland's Hispanic/Latino communities. A fraudulent Bitcoin website is targeting and enticing new investors with the false hope of financial gain, combined with threats to report those with undocumented status.
eNewsChannels NEWS: -- Parking Management, Inc. ("PMI") announced today that it has filed a voluntary petition under Chapter 11 of the United States Bankruptcy Code and the Small Business Reorganization Act. The petition was filed in the United States Bankruptcy Court for the District of Maryland in Greenbelt, Maryland.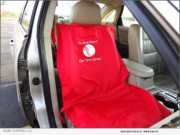 eNewsChannels NEWS: -- Ruby Slipper, LLC, announces that the Ruby Slipper Car Seat Cover, a deceptively simple product that grew out of a common frustration, has become a comfortable and affordable solution to a problem faced by many persons with limited mobility: the inability to enter and exit a car. The Ruby Slipper re-opens the door to more freedom and mobility.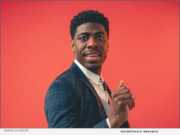 eNewsChannels NEWS: -- Phenomenology, Inc., an innovative production model in the performing arts, is teaming up with Jawan Jackson, star of the hit Broadway musical "Ain't Too Proud: The Life and Times of the Temptations," to encourage high school musical theater students in Frederick, Maryland.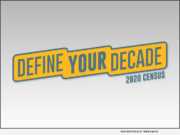 eNewsChannels NEWS: -- U.S. Census Bureau, Maryland Attorney General Brian Frosh, Montgomery County Councilmember Tom Hucker and AARP Maryland State President Jim Campbell Join Forces to promote senior participation in upcoming 2020 Decennial Census.
eNewsChannels NEWS: -- Alertus Technologies, a market leader in unified mass notification, is pleased to announce that it will be partnering with Vanderbilt University for an in-person seminar focused on simplifying and improving mass notification. The seminar will take place in Nashville, Tennessee on Friday, February 28, 2020, from 9 a.m. - 2 p.m. CST.
eNewsChannels NEWS: -- ReAgg is one of the leading aggregate suppliers in Baltimore, Maryland. We also offer a fleet of heavy equipment transportation for our customers in Maryland, Washington, D.C., and the area of Northern Virginia.