Home
Tags
Massachusetts Business
Tag: Massachusetts Business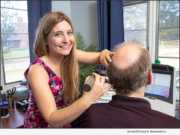 eNewsChannels NEWS: -- The outpatient Audiology Clinic at The Learning Center for the Deaf has been credentialed as a MassHealth provider, increasing access to their comprehensive audiological and hearing aid services for children and adults.
eNewsChannels NEWS: -- Brain ARC Chur Switzerland partners with Sadar Psychological Services (Philadelphia) and Boston NeuroDynamics (Boston) to launch Brain ARC America, in order to bring more cutting edge evaluations to improve treatment for common brain disorders and a myriad of other issues such as including how to improve your brain to increase its efficiency in everyday life.
eNewsChannels NEWS: -- Greater Springfield, Massachusetts is the birthplace of basketball. And now, the birthplace of an extraordinary new event to celebrate one of the great games on Planet Earth. Introducing HOOPLANDIA, the largest 3-on-3 basketball competition and celebration on the East Coast - planned for June 26-28, 2020 and hosted by Eastern States Exposition and the Naismith Memorial Basketball Hall of Fame.
eNewsChannels NEWS: -- An analysis of multiple online rating sources has shed light as to whom Boston-area plastic surgical patients consider the area's top plastic surgeon. According to actual patient ratings gathered from five different rating platforms, Dr. Jeffery Spiegel, of The Spiegel Center, was ranked as the area's top plastic surgeon.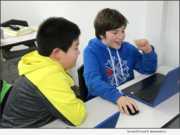 eNewsChannels NEWS: -- CS Recitations, a start-up coding school for kids and teens, announces the opening of a new location on Michigan Drive in Natick. What started in 2017 as a modest one-room school aimed at providing computer science classes to local students has doubled enrollment every year, leading to the opening of a new, larger facility this September.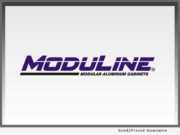 eNewsChannels NEWS: -- Leading military-grade aluminum cabinet manufacturer, Moduline Cabinets, launched a redesigned website to provide a better user experience. The newly designed website features a re-brand of Moduline Cabinets' logo and color theme, as well as enhancements that include easier navigation and improvements to page speed and design for the shop, product, and information pages.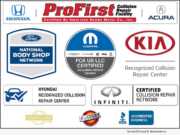 eNewsChannels NEWS: -- Factory Collision & Restoration has been officially Certified by Assured Performance, a non-profit consumer advocacy organization for maintaining the right tools, equipment, training and facilities necessary to repair the participating Automaker brand vehicles according to the manufacturer's specifications.
eNewsChannels NEWS: -- RYPOS, Inc., developer and manufacturer of advanced, exhaust filtration systems that reduce harmful emissions from diesel engines, and Stanford Medicine, a leader in pioneering research, creative teaching protocols and effective clinical therapies, are pleased to announce the first installation and approval of an OSP special seismic certification pre-approved diesel particulate filter for the new emergency power station at New Stanford Hospital medical center.
eNewsChannels NEWS: -- Following a meeting with state officials at the Massachusetts Office of Business Development (MOBD), the Massachusetts Center for Employee Ownership (MassCEO) is pleased to announce it has secured $50,000 in state funding for its annual operating budget.
eNewsChannels NEWS: -- SunRa Solar, Inc. adds battery storage as an option for new solar energy system installations and as a retrofit for existing systems. The company is responding to the needs of Massachusetts homeowners to overcome reliability concerns.