Home
Tags
Massachusetts Business
Tag: Massachusetts Business
eNewsChannels NEWS: -- SunRa Solar, a seasoned solar energy system installer serving Eastern Massachusetts and Cape Cod, is announcing their new strategy to expand product offerings aimed at Massachusetts homeowners. By widening their solar panel portfolio, refining options to add battery storage and electric vehicle chargers, and simplifying processes, the company expects a greater number of Massachusetts families will find their own path to energy savings and self-sufficiency.
eNewsChannels NEWS: -- Sherlock Holmes fans! Boston University writers created a new TV series based on Stephen King's "The Doctor's Case" short story. "Holmes Legacy: The Doctor's Cases" is a six-episode drama about an older Dr. John Watson, who uses his memories of Sherlock Holmes to foil a new Moriarty and protect present-day London. Experience the live staged reading by professional actors at WBUR's CitySpace from 12-3 p.m. on April 27-28, 2019.
eNewsChannels NEWS: -- Lift & Care Systems is proud to carry Access Unlimited's Multi-Lift and Glide n Go wheelchair to car transfer devices. The Access Unlimited Multi-Lift is designed to be used primarily with cars, but it can also be used for vans, trucks or SUVs.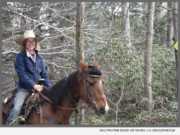 eNewsChannels NEWS: -- Cornerstone Ranch started out 18 years ago with 24 acres in Princeton. A recent land acquisition of 31 acres in Rutland more than doubles the size of this woman-owned and operated business.
eNewsChannels NEWS: -- Best Friends Pet Hotel is inviting pet-owning families to the new facility's grand opening celebration on Saturday, April 6, 2019 from 10 a.m. to 4 p.m. The event will offer free pet portraits with digital downloads, treats for pets at the Best Friends Treat Truck, refreshments for all guests, dog demonstrations, and tours of the new facility offering the latest in pet care.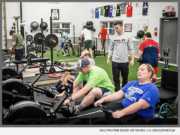 eNewsChannels NEWS: -- Unified Health & Performance (UHP), a distinctive fitness center located in Lancaster, Massachusetts aspires to be a presence in inclusive athletics. Founded in 2016 with a mission to enable people with and without disabilities to train alongside one another, UHP members encompass a wide range of athletes with personal fitness goals including those from high school and collegiate sports programs, marathon runners, and individuals.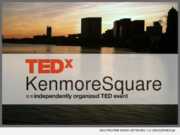 eNewsChannels NEWS: -- What do sharks, marathons, dizziness, and pornography have in common? These are just some of the topics that speakers will cover at the inaugural TEDxKenmoreSquare. For the past year, organizers have been curating the event, to be held at Hotel Commonwealth on April 5, 2019.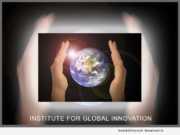 eNewsChannels NEWS: -- CAMBRIDGE, Mass., Feb. 15, 2019 (SEND2PRESS NEWSWIRE) -- For four years, governments, private industry, and academia have striven to find effective solutions for the 17 Sustainable Development Goals as defined by the U.N. at the 2015 Plenary Session in New York. Now a new approach is being pioneered by the Institute for Global Innovation, a worldwide NGO which seeks to scour the globe for the most efficient technologies to solve these challenges, according to IGI Directors Soani Gunawan, Amy Chang, and John Toomey.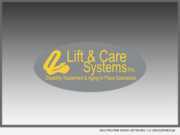 eNewsChannels NEWS: -- Lift & Care Systems is proud to have a working relationship with, Homes for Our Troops, a non-profit organization that has a mission to build and donate specially adapted custom homes for severely injured post-9/11 Veterans, to enable them to rebuild their lives.
eNewsChannels NEWS: -- Please join in a historical first! The nonprofit, Mira Alto Foundation will be celebrating this amazing week. This marks the first time an LGBTQ+ focused organization has shed light on the epidemic of eating disorders within their community.