Home
Tags
Massachusetts Business
Tag: Massachusetts Business
eNewsChannels NEWS: -- The Lowell Chamber Orchestra opens its third season this Saturday, September 25, with music inspired by the cosmos. The three works by Anna Clyne, Micah Roberts, and Wolfgang Amadeus Mozart, all allude to a cosmic object.
eNewsChannels NEWS: -- The Boston Tattoo Convention announces its 19th annual gathering in the heart of downtown Boston! The event will be held this weekend Friday September 17 - 19, 2021 at the Hynes Convention Center.
eNewsChannels NEWS: -- HomeBinder, a centralized home management platform that keeps homeowners connected with mortgage lenders, Realtors, and other authorized professionals, today announced it has joined The Mortgage Collaborative's (TMC) Preferred Partner Network. The new membership enables HomeBinder to offer preferential pricing to TMC's nearly 150 member banks, credit unions and independent mortgage banking companies.
eNewsChannels NEWS: -- Now that the worst of the global COVID-19 pandemic seems to be behind us, Lift & Care Systems continues its commitment to the safety of customers, employees, and suppliers. However, with the arrival of the Delta variant and the emergence of other strains of the virus, the Lift & Care team continues to take precautions to ensure the health of everyone they come in contact with.
eNewsChannels NEWS: -- After successfully ending an entirely virtual second season, the Lowell Chamber Orchestra returns to live concerts with "A Season of Inclusion," its third and most ambitious season to date. The season opens with another world premiere: Micah Roberts' "Hypernovae," a fantastic overture inspired by the cosmos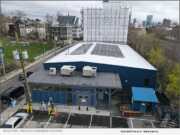 eNewsChannels NEWS: -- The Reuse Center of Boston Building Resources, a charitable non-profit dedicated to keeping reusable materials out of landfills and accessible to homeowners, will use the energy from their new SunBug Solar photovoltaic system to power their efforts.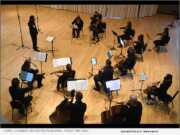 eNewsChannels NEWS: -- The Lowell Chamber Orchestra is one of the finalists for The American Prize in the orchestral performance competition, professional divisions. While the competition is still ongoing, the Lowell Chamber Orchestra is being recognized for superb past performances during its three years of existence.
eNewsChannels NEWS: -- Disney's beloved catalog of songs will be reimagined by the Boston Gay Men's Chorus (BGMC) in Disney PRIDE in Concert, a musical celebration of LGBTQ life, love, family, and perseverance, June 25-26, 2022 at Boston Symphony Hall.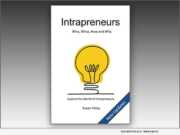 eNewsChannels NEWS: -- In celebration of the one-year anniversary of the e-book and paperback launch of "Intrapreneurs: Who, What, How and Why" (ISBN: 978-1734956900; paper), author Susan Foley has announced the book has been reissued with 12 new articles - making it a 310-page exploration of the critical role intrapreneurs play within the business environment.
eNewsChannels NEWS: -- The saying 'look good, feel good' does not only ring true for women. Being more physically attractive can have positive implications for career-minded and goal-oriented men. Women have been reaping the benefits of these non-invasive procedures for decades, but recently The Spiegel Center has seen the number of procedures performed on men increase by over 100%.