Home
Tags
Massachusetts Business
Tag: Massachusetts Business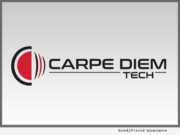 eNewsChannels NEWS: -- Carpe Diem Technologies, Inc. (Carpe Diem) has signed an exclusive license agreement with the University of Minnesota for the commercialization of breakthrough printed electronics technology. The technology is called SCALE (Self-aligned Capillarity-Assisted Lithography for Electronics), and is particularly suitable for printing on flexible substrates, such as paper and plastic.
eNewsChannels NEWS: -- Fly Together Fitness, the first pole fitness and dance studio in Somerville is open for business with classes starting on December 9. A local small business owned and operated by eleven women united by their passion for the sport, Fly Together Fitness offers Somerville and greater Boston residents a fun new fitness alternative to traditional gym workouts.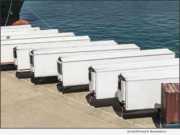 eNewsChannels NEWS: -- RYPOS, Inc., developer and manufacturer of advanced, exhaust filtration systems that reduce harmful emissions from diesel engines, have shipped their 600th clip-on generator set filter system to a large global integrated container shipment company. These retrofit exhaust filtration kits for diesel powered portable generator sets bring older engines into full California Air Resources Board emission compliance.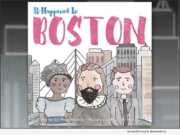 eNewsChannels NEWS: -- "It Happened In Boston" (ISBN: 978-1733084703), a new children's board book introducing the history of Boston to young readers, is also the first in a series by Weymouth-based Great Pond Press, a publisher of books specifically created to interest children in history from a very young age.
eNewsChannels NEWS: -- MONA Brands, LLC, a company dedicated to offering innovative green, natural, clean, safe, and effective products to health and beauty conscious customers, announced today their all-natural deodorant product line has won the "Deodorant Product of the Year" award.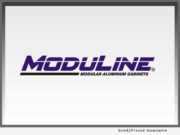 eNewsChannels NEWS: -- At Moduline Cabinets, we specialize in custom cabinet solutions and offer products that help our customers transform their home and garage by providing unique, high-quality military-grade aluminum cabinets, toolboxes, and accessories.
eNewsChannels NEWS: -- The outpatient Audiology Clinic at The Learning Center for the Deaf has achieved two significant milestones, increasing access to their comprehensive audiological and hearing aid services for children and adults. The Audiology Clinic has been credentialed as a MassHealth provider, and is now serving members of the community-students, staff, families and MetroWest residents-who have cochlear implants.
eNewsChannels NEWS: -- RYPOS, Inc., developer, and manufacturer of advanced, exhaust filtration systems is pleased to announce the successful completion of the On-Road In-Use Compliance required by the California Air Resources Board for their entire Ultra Low Emission Transportation Refrigeration Unit active diesel particulate filter (DPF) product line.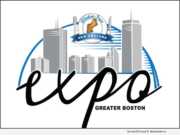 eNewsChannels NEWS: -- Gluten-Free New England, LLC presents their first Greater Boston expo on Sunday, October 27, 2019, 9 a.m.-3 p.m. at the Boston Marriott Burlington in Burlington, Mass. The event includes 75 gluten-free vendors as well as food trucks, cooking demos and educational seminars.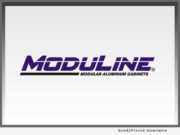 eNewsChannels NEWS: -- Whether it is for a cargo or a utility van or a trailer, Moduline Cabinets has van upfit solutions that will help maximize space in a way that promotes efficiency and functionality in work vans and vehicles. Finding tools amidst disorganization is a pain that is easily solvable with Moduline Cabinets' van upfits. Transform the company's work van, trailer, or other vehicle into an efficient workspace.