Home
Tags
Massachusetts Business
Tag: Massachusetts Business
eNewsChannels NEWS: -- The Lowell Chamber Orchestra (LCO) has been inducted into the Barr Foundation's "Creative Vitality Grant Program," in order to continue its mission of providing the greater Lowell area with the most diverse classical music.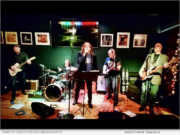 eNewsChannels NEWS: -- The venerable indie rock band Guided By Voices (GBV) recently celebrated 40 years of music with several thousand fans in its hometown of Dayton, Ohio, performing two sold-out shows at the Dayton Masonic Center over Labor Day weekend. In the spirit of bringing that celebration to Boston, four local fans (calling themselves the Textbook Committee) have organized Forever Since Heedfest, which brings three GBV tribute bands and diehard fans from near and far to Warehouse XI in Somerville, MA this February.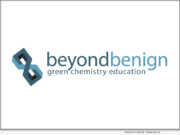 eNewsChannels NEWS: -- Beyond Benign, in partnership with sponsors and partners including the American Chemical Society Green Chemistry Institute (ACS GCI), is excited to announce the launch of the Green Chemistry Teaching and Learning Community (GCTLC): an online hub for everyone in the green chemistry community to share, connect, learn, and grow together.
eNewsChannels NEWS: -- The Lowell Chamber Orchestra opens its fifth season Saturday, September 16, 2023, with music that redefines the symphony as genre. The evening will feature music by Brittney Benton, Yoko Nakatani, Vincent Persichetti, and Arnold Schönberg, bringing a historical approach to the ever changing façade of this genre.
eNewsChannels NEWS: -- Stack Sports, the largest and fastest-growing global provider of sports technology, announced today that it has extended its partnership with The Massachusetts Youth Soccer Association, Inc. (Mass Youth Soccer), which will leverage the Sports Connect platform for its state and member club management.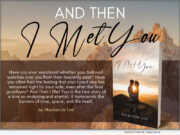 eNewsChannels NEWS: -- Author Mackenzie Lee unveils a heartwarming tale of eternal love that defies all odds in her latest book, "And Then I Met You" (IBSN: 978-0228887737; Released March, 2023). This poignant true story weaves a mesmerizing narrative of a love that transcends the boundaries of time, space, and even life itself.
eNewsChannels NEWS: -- The Lowell Chamber Orchestra has officially announced its fifth season, which will be comprised of seven concerts starting in September of this year, and running all the way until June of next year. Three soloists will be featured with the ensemble this season, two of them members of the orchestra itself.
eNewsChannels NEWS: -- The Lowell Chamber Orchestra congratulates composers Cory Brodack and Martin Max Schreiner for winning the orchestra's 2023 Lowell Chamber Orchestra Call-for-Scores, and marimba player Wei-Hsing Nikki Huang, for winning the 2023 Lowell Chamber Orchestra Concerto Competition.
eNewsChannels NEWS: -- Valo Media, a user-generated content (UGC) agency, announced today that it has entered into a strategic partnership with OptionsSwing, an online education technology company. This new partnership will bring innovative solutions for strategic marketing initiatives as well as brand new content that will help OptionsSwing reach and engage a wider global audience.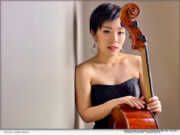 eNewsChannels NEWS: -- The Arlington Philharmonic Orchestra will perform the United States premiere a composition written in 1781 by Marianna Martines, a student of Franz Joseph Haydn. Martines work is the overture to her oratorio "Isacco." This edition by the Philharmonic Orchestra's Music Director Orlando Cela aims to preserve as much as possible the intentions of the composer, and show the mastery of Martines.