Home
Tags
Massachusetts Business
Tag: Massachusetts Business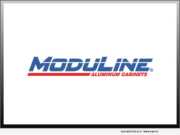 eNewsChannels NEWS: -- Moduline Cabinets, a trusted custom cabinet manufacturer, announced the expansion of its flagship PROII™ cabinet series to serve van upfits. This unique expansion gives customers looking for an in-vehicle storage system even more storage options, in addition to Moduline's Upfit™ Series.
eNewsChannels NEWS: -- Lift & Care Systems is happy to announce that they earned accreditation to accept Medicare and Massachusetts Medicaid for patient lifts. The certification, granted by the Healthcare Quality Association on Accreditation (HQAA), allows Lift & Care Systems to sell and service SureHands ceiling lifts for Medicaid and Medicare customers.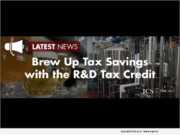 eNewsChannels NEWS: -- While the trendy term "Microbrewery" may have been the proper terminology for new craft beer breweries and startups, they no longer remain "micro" in revenue, says ICS Tax, LLC (ICS). Growth in the craft beer industry in the U.S. has steadily grown to almost $30 billion.
eNewsChannels NEWS: -- As states and communities begin to reopen in the wake of the COVID-19 pandemic, Natick Family Dental's patients are benefitting from a touchless experience to reduce the rate of transmission and ensure their personal safety. Prior to their appointments, all patients receive links (by email) to intake and screening forms that they can fill out electronically.
eNewsChannels NEWS: -- RYPOS, Inc., a developer, and manufacturer of advanced exhaust filtration systems that reduce harmful emissions from diesel engines, is pleased to announce the first shipments of their Rypos DPF for Carrier X4 series Transport Refrigeration Units. A fleet located in Central California received the first shipment of filters in January and production is ramping up to meet an increase in early sales.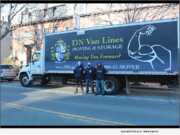 eNewsChannels NEWS: -- As a medium sized services business, DN Van Lines learned the hard way about "Staying the course," an idiomatic expression that means to persevere to the end, no matter what difficulties or obstacles stand in the way.
eNewsChannels NEWS: -- For the first time, Turrem is proud to help customers purchase citation packages that benefit local small business owners. Turrem, a Western Massachusetts-based web design and SEO agency, provides quality manual citation services.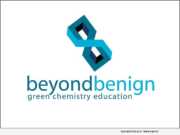 eNewsChannels NEWS: -- Beyond Benign, a green chemistry education nonprofit, today announced the launch of its Green Chemistry Commitment (GCC) 25x25 Initiative, working to ensure that 25 percent of graduating chemists in the US have a background in green chemistry by 2025 with the support of Beyond Benign partner Dow (NYSE: DOW).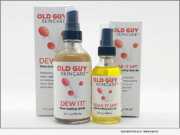 eNewsChannels NEWS: -- With its mission to put the bounce back into older men's skin, Old Guy Skincare™ LLC introduces its first two all-natural skincare products to the American market. Founded by three "old guys," the new Massachusetts-based company offers a simple two-step program to help refresh and rejuvenate men's skin that's "been there and done that."
eNewsChannels NEWS: -- Boston startup Rahoo Baby, a baby product company made up by a team of physicians and pediatric therapists, is launching "Rahoo U," an online classroom for parents. Launching January 25, Rahoo U teaches parents the most effective techniques for helping babies master the skills they need at each stage of development, and offers guidance on how parents can incorporate these techniques into their daily routines.