Home
Tags
Massachusetts Business
Tag: Massachusetts Business
eNewsChannels NEWS: -- Following a meeting with state officials at the Massachusetts Office of Business Development (MOBD), the Massachusetts Center for Employee Ownership (MassCEO) is pleased to announce it has secured $50,000 in state funding for its annual operating budget.
eNewsChannels NEWS: -- SunRa Solar, Inc. adds battery storage as an option for new solar energy system installations and as a retrofit for existing systems. The company is responding to the needs of Massachusetts homeowners to overcome reliability concerns.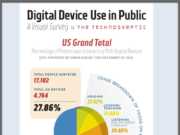 eNewsChannels NEWS: -- More than a quarter of people in America's public places are somehow occupied with digital devices. That's according to a new visual survey by The Technoskeptic. The magazine examined behavior at various urban crossroads across the country, categorizing different modes of digital distraction. The results make up the cover story of their summer issue, available nationally beginning June 24.
eNewsChannels NEWS: -- Keto and Co, maker of the #1 best-selling brownie mix on Amazon, announces the launch of its grocery wholesale program. With this expansion, Keto and Co will bring its popular line of delicious, delightfully low-carb foods right to the grocery store shelf.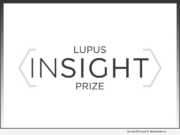 eNewsChannels NEWS: -- The Lupus Research Alliance has awarded its 2019 Lupus Insight Prize to Ignacio Sanz, MD, for discovering that certain little-understood immune system cells are a major source of the harmful proteins that promote lupus symptoms. His work could spark new treatments for the disease and help doctors determine which patients could benefit from current drugs.
eNewsChannels NEWS: -- HomeWiz, an HVAC and electrical service company based in Belmont, Massachusetts, is pleased to announce that the company is now licensed in New Hampshire and Maine, and will begin to serve residential customers in the Greater New Hampshire and Southern Maine Seacoast area.
eNewsChannels NEWS: -- Solstice Events LLC announces the first annual South Shore Solstice Fest taking place on June 22, 2019 at 4 p.m. at Paragon Boardwalk in Hull, MA. Event goers will enjoy hyper-local craft beer tastings, live music from top bands and delicious food offerings all local to the South Shore. Hull will be kicking off the summer in style with the best the South Shore has to offer!
eNewsChannels NEWS: -- Cornerstone Ranch, Princeton, MA with land in Rutland, celebrates summer serving up delicious local, premium ice cream, pony rides, horse drawn rides, farm tours, and trail rides. New expansion features ice cream flavors named after horses!
eNewsChannels NEWS: -- Join the Boston Bruins at the liveliest lupus walk Boston has ever seen! The lupus community will gather for the Lupus Research Alliance (LRA) Boston Walk with Us to Cure Lupus 9 a.m., Saturday, June 1, 2019 in DCR's Baxter Park at Assembly Row in Somerville, Mass.
eNewsChannels NEWS: -- SunRa Solar, a seasoned solar energy system installer serving Eastern Massachusetts and Cape Cod, is announcing their new strategy to expand product offerings aimed at Massachusetts homeowners. By widening their solar panel portfolio, refining options to add battery storage and electric vehicle chargers, and simplifying processes, the company expects a greater number of Massachusetts families will find their own path to energy savings and self-sufficiency.