Home
Tags
Massachusetts Business
Tag: Massachusetts Business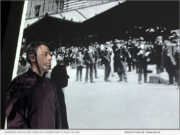 eNewsChannels NEWS: -- Nearly forty percent of Americans can trace at least one ancestor to Ellis Island, and the Lowell Chamber Orchestra will present a work based on three actual stories of the famous islands that encompass the immigrant experience. "Island of Peoples" is free and open to the public, and will take place on: Saturday, December 17, 2022.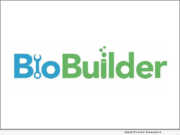 eNewsChannels NEWS: -- As a world-recognized program that trains the next generation of innovators and skilled workers in synthetic biology, the BioBuilder Educational Foundation announced new work with K2 Scientific to make high quality tools and equipment for life science research widely accessible. BioBuilder has partnered with K2 Scientific, who will donate industry-grade refrigeration units to four high-need high schools participating in the BioBuilderClub this academic year.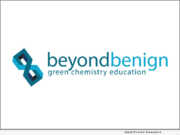 eNewsChannels NEWS: -- Beyond Benign announced a new Minority Serving Institution (MSI) Initiative, designed to provide green chemistry educational support for faculty and students at Minority-Serving Institutions (MSIs). Being built and executed in collaboration with MSIs, the initiative is intended to ensure the next generation of world-class chemists and scientific leaders are reflective of the diversity of the global community and prepared to address sustainability through chemistry.
eNewsChannels NEWS: -- The Boston Tattoo Convention announces its 20th annual gathering in the heart of downtown Boston! The event will be held this weekend Friday September 23 - 25, 2022 at the Hynes Convention Center. Event highlights include live tattooing from top-tier tattoo artists, live music and performances, and the Miss Boston Ink beauty contest.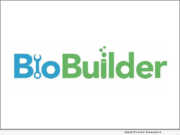 eNewsChannels NEWS: -- Thanks to a two-year grant recently awarded by BioMADE, the BioBuilder Educational Foundation will expand a program that has supported thousands of high school inventors over the last decade. BioBuilder is leading the project, "Launching High School Bioengineers on their Paths to College and Careers," with funding that will bring the authentic tools and approaches for engineering biology to BioBuilderClub students nationwide in collaboration with East Tennessee State University, Ars Biotechnica, and Daicel Arbor Biosciences.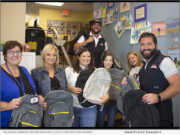 eNewsChannels NEWS: -- Couto Construction, a group of exterior home experts, is truly a company that cares. Its company is rooted in family values and it's an important part of their mission to give back. That's why they decided to help area schools and kids to get ready for the academic year ahead. They pledged to donate five backpacks for every new job sold. The campaign ended on August 31 and they donated more than 200.
eNewsChannels NEWS: -- The Lowell Chamber Orchestra announces the release of its second album, "Miniature Symphonies," a project started at the height of the pandemic, and designed to keep selected composers and musicians active at a time of insecurity in the performing arts.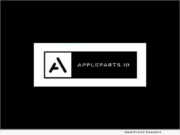 eNewsChannels NEWS: -- AppleParts.io is your number one source for Apple(r) Parts. We're dedicated to giving you the very best of Apple parts with a focus on affordability, quality, and customer service. Founded in 2017 by Ihor Kyselov, AppleParts.io has come a long way from its beginnings in Middleboro, Massachusetts.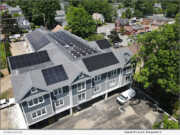 eNewsChannels NEWS: -- In June 2022, SunBug Solar finished installing a 54.75 kw rooftop solar array on 59 Willow Street in Hamilton MA built by Traggorth Companies of Boston, Massachusetts. This mixed-use development helps the town towards achieving a variety of economic and sustainability goals.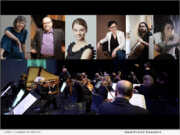 eNewsChannels NEWS: -- The Lowell Chamber Orchestra announces its fourth season, with five free concerts that look to entertain, educate, and enlighten Lowell audiences. All of the concerts are completely free, consistent with the LCO's mission to provide extraordinarily high level classical music performances and take down socio-economic barriers to access these concerts.