Home
Tags
Massachusetts Business
Tag: Massachusetts Business
eNewsChannels NEWS: -- Disney's beloved catalog of songs will be reimagined by the Boston Gay Men's Chorus (BGMC) in Disney PRIDE in Concert, a musical celebration of LGBTQ life, love, family, and perseverance, June 25-26, 2022 at Boston Symphony Hall.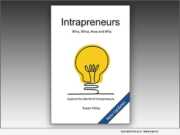 eNewsChannels NEWS: -- In celebration of the one-year anniversary of the e-book and paperback launch of "Intrapreneurs: Who, What, How and Why" (ISBN: 978-1734956900; paper), author Susan Foley has announced the book has been reissued with 12 new articles - making it a 310-page exploration of the critical role intrapreneurs play within the business environment.
eNewsChannels NEWS: -- The saying 'look good, feel good' does not only ring true for women. Being more physically attractive can have positive implications for career-minded and goal-oriented men. Women have been reaping the benefits of these non-invasive procedures for decades, but recently The Spiegel Center has seen the number of procedures performed on men increase by over 100%.
eNewsChannels NEWS: -- Founded by husband-and-wife team Jamie and Amanda Leef in 2017, Heal Vet is located in the Mount Auburn neighborhood intersecting Cambridge, Belmont and Watertown. Their new 48 panel solar electric system, designed and installed by SunBug Solar, is the finishing touch on an environmentally-conscious workplace.
eNewsChannels NEWS: -- Today, Atlantic Pratt Energy announced a campaign to celebrate its 100th year in business by giving back to those who matter most-their customers and their community. Over the next twelve months, the company will select a charity, submitted by customers, to receive a $100 donation. Customers can nominate their favorite charity on their website.
eNewsChannels NEWS: -- Muirfield Mechanical Services, Eastern Massachusetts' premier air conditioning installation and repair company, has released a list of frequently asked questions (FAQ) when selecting a new air conditioning system installation provider.
eNewsChannels NEWS: -- Rypos, a CARB verified manufacturer of active diesel particulate filters, is pleased to announce and welcome Paul Anderson in the newly created role of President/General Manager. In his new position, Paul will be responsible for all operational aspects of the business and for execution of the Company's growth plans.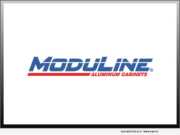 eNewsChannels NEWS: -- Moduline Cabinets, a trusted custom cabinet manufacturer, announced the expansion of its flagship PROII™ cabinet series to serve van upfits. This unique expansion gives customers looking for an in-vehicle storage system even more storage options, in addition to Moduline's Upfit™ Series.
eNewsChannels NEWS: -- Lift & Care Systems is happy to announce that they earned accreditation to accept Medicare and Massachusetts Medicaid for patient lifts. The certification, granted by the Healthcare Quality Association on Accreditation (HQAA), allows Lift & Care Systems to sell and service SureHands ceiling lifts for Medicaid and Medicare customers.
eNewsChannels NEWS: -- While the trendy term "Microbrewery" may have been the proper terminology for new craft beer breweries and startups, they no longer remain "micro" in revenue, says ICS Tax, LLC (ICS). Growth in the craft beer industry in the U.S. has steadily grown to almost $30 billion.