Home
Tags
Medical Research
Tag: Medical Research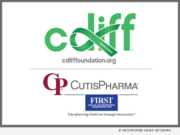 eNewsChannels NEWS: -- The C Diff Foundation today announced that it presented CutisPharma, Inc., its "Making a Difference" award as a special recognition of the significant contribution that CutisPharma has made to the C.diff. Community: helping the advancement of C.diff. awareness as well as expanding treatment options for C.diff. patients.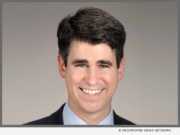 eNewsChannels NEWS: -- Neurotech Reports, the publisher of Neurotech Business Report newsletter, today announced the launch of the Bioelectronic Medicine Forum, the first investment and management conference for the bioelectronic medicine industry. The inaugural event will take place on March 22, 2018 at the Millennium Broadway Times Square in New York, N.Y.
eNewsChannels NEWS: -- Did you know that every person has 50,000 miles of blood vessels that are exposed to deadly iron? This is the concept that will be addressed by William J. Rowe, M.D. at the upcoming Internal Medicine and Patient Care Conference, March 26-27, 2018 in Vienna, Austria.
eNewsChannels NEWS: -- The C Diff Foundation announced today that their organization has implemented a global campaign to raise awareness in 2018 of Clostridium difficile infection (C.difficile) clinical trials, clinical studies, clinical research and observational studies evaluating interventions for C. difficile prevention, treatments, and environmental safety.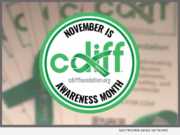 eNewsChannels NEWS: -- Many U.S. Governors have signed a state proclamation proclaiming November 2017 as Clostridium difficile (C.difficile, C.diff.) Infection Awareness Month, the non-profit C Diff Foundation announced today.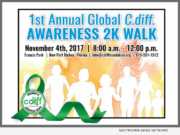 eNewsChannels NEWS: -- Presented by the C Diff Foundation, the 1st Annual Global C.diff. Awareness 2K Walk will take place on Saturday, November 4 at Frances Park, New Port Richey, Florida. This event will include refreshments, hydration stations, and resourceful educational material and displays.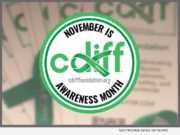 eNewsChannels NEWS: -- C Diff Foundation welcomes November as Clostridium difficile Awareness Month and it is an exciting time for patients, families, clinicians, and organizations. Governors in several states honor our efforts by signing proclamations declaring November to be Clostridium difficile Awareness Month in their states.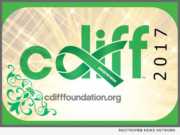 eNewsChannels NEWS: -- The C Diff Foundation welcomes Dale Gerding, MD, FACP, FIDSA, and Professor of Medicine at Loyola University Chicago Stritch School of Medicine in Maywood, Illinois and Research Physician at the Edward Hines Jr. VA Hospital as Conference Chair of the upcoming 5th Annual International "C.diff. Awareness Conference and Health EXPO," taking place on Nov. 9 and 10, 2017 at the University of Nevada - Las Vegas, Thomas and Mack Center, 2nd Floor Pavilion.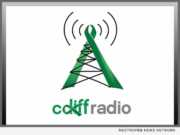 eNewsChannels NEWS: -- C Diff Foundation's "C. diff. Spores and More Global Broadcasting Network" is honored to announce Doctors McDonald and Laufer-Halpin as our guest speakers on July 25, 2017 at 10 a.m. PT / 1 p.m. ET on C Diff Radio.
eNewsChannels NEWS: -- Jareds Juggernaut To Cure Sarcoma, a non-profit which funds researchers of body sparing cancer treatments targeted for rare children's cancers, today announced an event which features Dr. Charles Keller as the keynote speaker, which will take place on November 5, 2017 in the Sun and Sail Club in Lake Forest, Calif.