Home
Tags
Medical Research
Tag: Medical Research
eNewsChannels NEWS: -- The C Diff Foundation welcomes Dale Gerding, MD, FACP, FIDSA, and Professor of Medicine at Loyola University Chicago Stritch School of Medicine in Maywood, Illinois and Research Physician at the Edward Hines Jr. VA Hospital as Conference Chair of the upcoming 5th Annual International "C.diff. Awareness Conference and Health EXPO," taking place on Nov. 9 and 10, 2017 at the University of Nevada - Las Vegas, Thomas and Mack Center, 2nd Floor Pavilion.
eNewsChannels NEWS: -- C Diff Foundation's "C. diff. Spores and More Global Broadcasting Network" is honored to announce Doctors McDonald and Laufer-Halpin as our guest speakers on July 25, 2017 at 10 a.m. PT / 1 p.m. ET on C Diff Radio.
eNewsChannels NEWS: -- Jareds Juggernaut To Cure Sarcoma, a non-profit which funds researchers of body sparing cancer treatments targeted for rare children's cancers, today announced an event which features Dr. Charles Keller as the keynote speaker, which will take place on November 5, 2017 in the Sun and Sail Club in Lake Forest, Calif.
eNewsChannels NEWS: -- The C Diff Foundation is pleased to announce the Michael and Helen Caralla, Sr. Educational Scholarship program. The scholarship program is to help health care students succeed and reach their educational goals.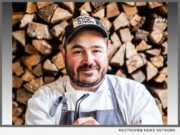 eNewsChannels NEWS: -- The Myasthenia Gravis Foundation of America (MGFA), the nonprofit dedicated to raising research funds for and awareness of the neuromuscular disease myasthenia gravis (MG), announces that Chef Sean Brock has graciously volunteered to be an Awareness Ambassador for the organization.
eNewsChannels NEWS: -- The C Diff Foundation hosts "C. diff. Science" on Sept. 14 to honor professionals dedicated to the scientific research and development in the Clostridium difficile (C. difficile, C. diff.) community worldwide, chaired by Professor Simon M. Cutting, PhD, of Molecular Microbiology at Royal Holloway, University of London.