eNewsChannels NEWS: -- Duke City Cares, the local family-owned company that developed Duke City Urgent Care and Duke City Primary Care, is launching a Behavioral Healthcare service line to expand the services they offer in their ongoing mission to improve the health of the communities they serve and they are looking for great providers to join their team.
eNewsChannels NEWS: -- Encounter Telehealth awarded their partner facilities 'Certificates of Excellence in Mental Health Care' for their perseverance and dedication to the mental health needs of their residents throughout the COVID-19 pandemic.
eNewsChannels NEWS: -- New Directions in Writing, an offshoot of the Washington Baltimore Center for Psychoanalysis, announces "The Things They Carry," a series of free writing workshops for health care workers and first responders, designed to help them face the deep trauma of their experiences with the corona virus pandemic.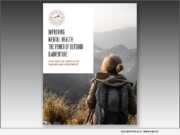 eNewsChannels NEWS: -- With mental health struggles surging globally, particularly in the US, Adventure Explorations has released a new white paper entitled "Improving Mental Health: The Power of Outdoor and Adventure." The piece explores the benefits outdoor activity has on mental health.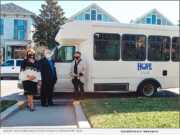 eNewsChannels NEWS: -- On Wednesday, December 9, 2020, Moody Neurorehabilitation Institute at Galveston donated a Ford E350 Super Duty Bus to St. Vincent House to support their ongoing social services efforts for residents in Galveston County. The keys and title were presented to representatives of the St. Vincent House by Robert A. Prehn, Ph.D., President and CEO of Moody Neurorehabilitation Institute.
eNewsChannels NEWS: -- Bright Road Recovery, the Inland Empire's Premier Eating Disorder Treatment Program, announced today that they are now in-network with Magellan Healthcare. This is good news for Blue Shield subscribers in the Inland Empire who are looking for help with anorexia, bulimia, binge eating disorder, or ARFID.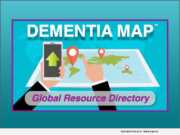 eNewsChannels NEWS: -- JADCOM Media LLC announced today that Lori La Bey of Alzheimers Speaks and Dave Wiederrich of Memory Cafe Directory have created Dementia Map at DementiaMap.com - the first Global Resource Directory and event calendar for families and professionals.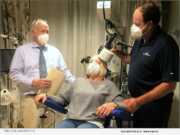 eNewsChannels NEWS: -- In September 2019, Dr. Paul Belliveau and partners launched The TMS Collaborative as a way to bring the cutting-edge technology of TMS to New Hampshire and beyond. TMS therapy is an FDA-approved, safe, and non-invasive treatment for patients suffering from Major Depressive Disorder (MDD).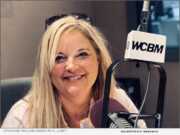 eNewsChannels NEWS: -- Dr. Stephanie Knarr first started using the term "Battered American Syndrome" on a recent episode of her Podcast: Dr. Stephanie Show's Podcast. In addition to the mental health crisis caused by COVID isolation, symptoms of Battered American Syndrome are common, putting Americans at an even greater risk for suicide.
eNewsChannels NEWS: -- Mullen's Miracles announced today the activation of its second stage as a newly established non-profit organization dedicated to nourishing the needs of those in crisis. Mullen's Miracles is providing individualized options, respective support systems, and support provisions to those on the edge, to those assisting others in crisis and to those that have lost a loved one to suicide.