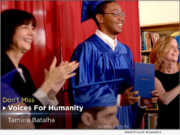 eNewsChannels NEWS: -- Each year, the United Nations sets aside January 24 as International Day of Education. Among this year's goals: "unlocking the potential in every person." The episode "Help for Miami," of the "Voices for Humanity" series on the Scientology Network takes viewers inside an innovative program that is shattering the glass ceiling for those labeled with learning disabilities.
eNewsChannels NEWS: -- Amir Mohit-Kermani, DC, owner of Advanced Chiropractic and Medical Centers in Fort Lauderdale and North Miami Beach, Florida today announced a 2022 internship program for emerging chiropractors in the South Florida area.
eNewsChannels NEWS: -- King "Krefiii" Forchion, son of the legendary marijuana personality, Ed "NJWeedman" Forchion, is determined to make his dad proud while uplifting the culture in the cannabis community. The young cannapreneur, under the influence of NJWeedman, has announced the exclusive club residency of Yohan Marley (grandson of Bob Marley) at The Joint of Miami.
eNewsChannels NEWS: -- Expetitle, a digital title company and a leader in remote real estate closings, announced today it has closed their $2.3 million Series Seed Plus financing round. The investment will help the company aggressively expand its sales and marketing efforts.
eNewsChannels NEWS: -- The day after the American Thanksgiving Day holiday has long been considered the biggest shopping day of the year in the United States. Dubbed "Black Friday" for many reasons. Empire License, Inc. is now very excited to introduce to the world their very own version of Black Friday: "Black Friday" the character, in the formation of animation and plush dolls.
eNewsChannels NEWS: -- Expetitle and 1st Class Real Estate are joining forces to create a national title partnership; offering a streamlined, remote home closing transaction to 1st Class' customers. Expetitle is a multi-state title company that delivers fully digital and hybrid closings through one secure collaborative platform that adds transparency to the entire closing process.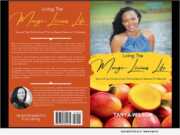 eNewsChannels NEWS: -- According to the American Cancer Society, about 281,550 new cases of invasive breast cancer will be diagnosed in women. Of that number of new cases, it is estimated that about 43,600 women will die. It is said that 1 in 10 babies are born before being considered full-term. Amidst those grim statistics, get ready for a powerful story about one woman, author Tanya Wilson, who beat the odds.
eNewsChannels NEWS: -- The cannabis community's most beloved and beleaguered outlaw, Ed "NJWeedman" Forchion, is celebrating this Fourth of July weekend with his biggest bong bang ever. The Joint of Miami, located in Miami's trendy Wynwood Art District, officially opens its doors during Independence Day Weekend.
eNewsChannels NEWS: -- beycome, the digital brokerage that empowers consumers to be their own real estate agent, announced it surpassed the mark of 5,000 homes sold last month. Since its launch in 2017, beycome has saved consumers over $71 million in real estate commissions.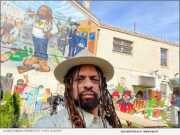 eNewsChannels NEWS: -- Legendary marijuana activist and ganjapreneur Ed "NJWeedman" Forchion is continuing his legacy of promoting 'puff and paint' cannabis creativity. The opening of his new marijuana lounge in Miami, The Joint of Miami in the Wynwood Art District, will be an extension of his legacy in support of 'pot art.'