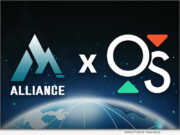 eNewsChannels NEWS: -- OptionsSwing Inc. ("OptionsSwing"), a leading innovative edtech and retail trading community in the United States, has declared the finalization of its share acquisition agreement to procure all of the shares of Apex Alliance Inc. ("Apex Alliance"). Apex Alliance, a start-up in financial education, is focused on educating future generations of retail investors on personal finance, investing, technology, and stock markets. The financial terms of the transaction have not been revealed yet.
eNewsChannels NEWS: -- It's time to pop the champagne, folks! beycome, the innovative and customer-centric real estate platform, is absolutely thrilled to announce a significant milestone in its journey - helping our savvy users save a staggering $100 million in commissions on their real estate transactions since the company's inception.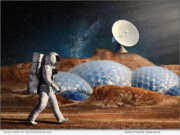 eNewsChannels NEWS: -- Beycome, the foremost online real estate platform, is thrilled to reveal it has entered into a groundbreaking, exclusive partnership with a visionary entrepreneur, securing its position as the only property provider on Mars. The timing of this extraordinary deal could not be better.
eNewsChannels NEWS: -- Pioneering homeowner-centric tech startups Armadillo, a modern tech-enabled home warranty platform, and beycome, a leading tech-enabled digital real estate platform, have launched a partnership to provide homeowners and soon-to-be homeowners with an additional tool to facilitate the home selling experience.
eNewsChannels NEWS: -- Insight Salons offer a new way for brands to gain insights quickly from women consumers. The SHE LAB has curated a proprietary panel of women representing a myriad of voices and points of view across the U.S., and is making them available to brands and insight managers in bi-weekly showcases, called Insight Salons.
eNewsChannels NEWS: -- DigitalSelf®, Gil Green and 305 Films are pleased to announce their partnership to present the 9th annual Vibes Basel. DigitalSelf is the Title Sponsor for Vibes Basel, under the creative direction of Gil Green, at Art Basel at Supercar Rooms Miami on Friday, December 2, 2022.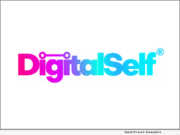 eNewsChannels NEWS: -- DigitalSelf® is pleased to announce that it has partnered with Elo who will serve as DigitalSelf - Automotive's brand ambassador. DigitalSelf will be sponsoring L'Automobile at the Miami International Auto Show October 15-25 and hosting a venue at Art Basel at Supercar Rooms Miami in December.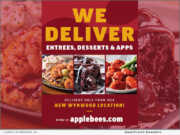 eNewsChannels NEWS: -- Doherty Enterprises, an Applebee's® franchisee, announced today its first Applebee's ghost kitchen concept to open in Miami on July 27, 2022. Located in the trendy Wynwood Arts District just north of Downtown Miami, the new to go and delivery concept will offer area residents a limited selection of their favorite Applebee's menu items with the convenience of home delivery.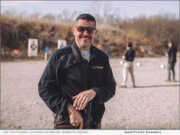 eNewsChannels NEWS: -- With crime and violence exploding, record numbers of people are concerned about their and their loved one's safety. More people than ever are seeking education and training from the privacy of their own homes on personal safety and buying firearms. E3 Firearms Association launches with Benghazi Attack Veteran, Kris "Tanto" Paronto as Co-Founder and principal trainer.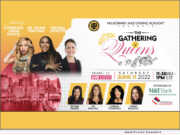 eNewsChannels NEWS: -- Bringing programming and education on the importance of diverse representation in commercial real estate and other industries to Florida, "The Gathering of Queens" will commence in Miami on June 11, Thinkzilla Consulting Group announced today. Following on the heels of successful events in Atlanta, Phoenix, and Houston, the women's economic empowerment event is sponsored by M&T Bank.