eNewsChannels NEWS: -- DigitalSelf®, Gil Green and 305 Films are pleased to announce their partnership to present the 9th annual Vibes Basel. DigitalSelf is the Title Sponsor for Vibes Basel, under the creative direction of Gil Green, at Art Basel at Supercar Rooms Miami on Friday, December 2, 2022.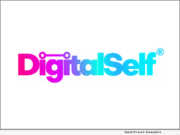 eNewsChannels NEWS: -- DigitalSelf® is pleased to announce that it has partnered with Elo who will serve as DigitalSelf - Automotive's brand ambassador. DigitalSelf will be sponsoring L'Automobile at the Miami International Auto Show October 15-25 and hosting a venue at Art Basel at Supercar Rooms Miami in December.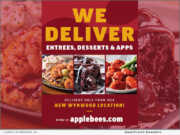 eNewsChannels NEWS: -- Doherty Enterprises, an Applebee's® franchisee, announced today its first Applebee's ghost kitchen concept to open in Miami on July 27, 2022. Located in the trendy Wynwood Arts District just north of Downtown Miami, the new to go and delivery concept will offer area residents a limited selection of their favorite Applebee's menu items with the convenience of home delivery.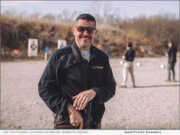 eNewsChannels NEWS: -- With crime and violence exploding, record numbers of people are concerned about their and their loved one's safety. More people than ever are seeking education and training from the privacy of their own homes on personal safety and buying firearms. E3 Firearms Association launches with Benghazi Attack Veteran, Kris "Tanto" Paronto as Co-Founder and principal trainer.
eNewsChannels NEWS: -- Bringing programming and education on the importance of diverse representation in commercial real estate and other industries to Florida, "The Gathering of Queens" will commence in Miami on June 11, Thinkzilla Consulting Group announced today. Following on the heels of successful events in Atlanta, Phoenix, and Houston, the women's economic empowerment event is sponsored by M&T Bank.
eNewsChannels NEWS: -- April 29, 2022 marks the anniversary of the dedication of the new Church of Scientology Miami by Scientology ecclesiastical leader Mr. David Miscavige. It is located at 2220 South Dixie Highway in Coconut Grove.
eNewsChannels NEWS: -- Aclaró AI, an IoT company that creates modern solutions for automotive retailers, is extremely excited to announce a new product that can quickly locate vehicles for customers regardless of location. Vehicle Center, helps auto dealers and auto wholesalers better serve their customers, more efficiently search inventory, analyze slow moving inventory, and generate more sales.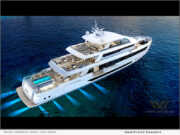 eNewsChannels NEWS: -- World Yacht Group, a global yachting firm dedicated to charters, sales, management and new yacht constructions, announces its most recent and best new construction yacht to date - Project Artemis. This eco-friendly, green-built yacht is 150-foot of pure elegance and promises to impress.
eNewsChannels NEWS: -- The Flowery, a Florida-based medical marijuana company and cannabis producer, announced today four new additions to its executive leadership team: Mike Smuts as Chief Operating Officer (COO), Brian Roberts as Director of Cultivation, Harry Rosenfeld as Chief Financial Officer (CFO), and Kevin Szymanski as Director of Supply Chain and Logistics.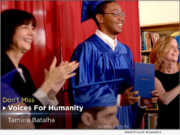 eNewsChannels NEWS: -- Each year, the United Nations sets aside January 24 as International Day of Education. Among this year's goals: "unlocking the potential in every person." The episode "Help for Miami," of the "Voices for Humanity" series on the Scientology Network takes viewers inside an innovative program that is shattering the glass ceiling for those labeled with learning disabilities.