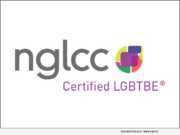 eNewsChannels NEWS: -- The Cesario Group, a Broker Associate at Douglas Elliman Real Estate in Miami Beach, Florida - is proud to announce its recent certification as an LGBT Business Enterprise (LGBTBE®) through the National LGBT Chamber of Commerce (NGLCC) Supplier Diversity Initiative. The NGLCC is the business voice of the LGBT community and serves as the nation's exclusive certifying body for the LGBT-owned and operated businesses.
eNewsChannels NEWS: -- SimpleShowing, an online real estate startup disrupting the traditional real estate brokerage by changing the way buyers and sellers use real estate services, is pleased to announce its partnership with Expetitle, a Wynwood-based technology-driven startup, to bring a fully digital-first closing solution to reality.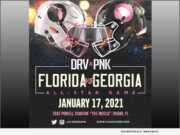 eNewsChannels NEWS: -- The Florida vs Georgia All-Star Football Game presented by DRV PNK, a game set to host one of the most premier all-star high school football games in the country, will be taking place January 17, 2021 in the beautiful city of Miami, Florida at Traz Powell Stadium "The Mecca."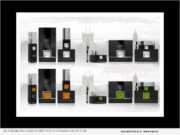 eNewsChannels NEWS: -- Platinum Deluxe® cosmetics introduces an eight-piece Platinum Collection which was co-created with Shmuel Ovadia, founder of The Platinum Deluxe®, to celebrate beauty rituals inspired by the transformative quality of crystals. Jennifer T pioneered The Platinum Deluxe as a community dedicated to creating everyday magic for the modern mystic.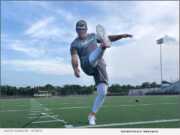 eNewsChannels NEWS: -- Brent Grablachoff, Owner of Kicking World, a program for high school football kickers to improve their skills and earn college scholarships, recently interviewed one of his most successful students, Dolphins kicker Jason Sanders.
eNewsChannels NEWS: -- Papa Inc, the leading technology-enabled platform for companionship & assistance for older adults & families, today announced it has been selected by Reliance Medicare Advantage to provide services beginning January 1, 2021 to their Michigan HMO population in order to enhance their quality of life through the eradication of social isolation and loneliness.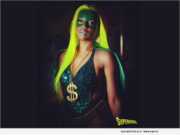 eNewsChannels NEWS: -- Available now on all major streaming services, the amazing debut single and accompanying video for 'The Official Adventures of Superhoe' by one of the most exciting new artists in all of hip-hop, Superhoe. (MATURE)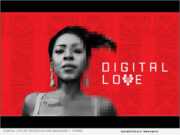 eNewsChannels NEWS: -- R&B Fusion Artist V. Tiarrá just released her newest hit video for her single, "Digital Love", just as her prior single, "Batter Up," a lyrical critique to the many issues U.S. Citizens face as politicians "politick" and use their constituents for their own political power, was featured at the 2020 Democratic Party of Miami-Dade's Blue Gala.
eNewsChannels NEWS: -- Papa and Lotsa Helping Hands, two companies dedicated to providing seniors and patients living at home with support and caregiving assistance, are ensuring that these individuals continue to have the support they need amidst the pandemic's impact on the ability of working caregivers to stay at home.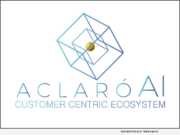 eNewsChannels NEWS: -- Aclaró AI, the fast-growing startup that specializes in the science of personalized experiences, is helping drivers more easily purchase new vehicles through its new Carzi application. Amidst COVID-19, Carzi is an outstanding tool that help consumers get a granular look at a vehicle that interests them.