NEWS: (FORT BELVOIR, Va.) The Center For Military Music Opportunities (CAMMO) today announced that it has been selected to receive the annual J.L. Simmons Non-Profit PR Grant for 2016. The PR Grant, launched in 2000 by Neotrope, helps worthy causes raise visibility to media and public for the charity's good works.
NEWS: Quandis, Inc., a leading provider of default management technology solutions, announced today that it developed and incorporated a sophisticated data parsing and analysis component into its Military Search Service. The new functionality assists servicers and default attorneys in adhering to the Servicemembers Civil Relief Act (SCRA) in order to avoid non-compliance, lawsuits and fines.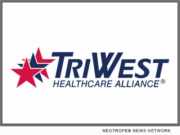 HONOLULU, Hawaii /eNewsChannels/ -- NEWS: Phoenix-based TriWest Healthcare Alliance announced today the company's expansion in Honolulu. TriWest partners with the Department of Veterans Affairs (VA) in administering the VA Patient-Centered Community Care Program (VAPC3) and the Veterans Choice Card benefit.
FOOTHILL RANCH, Calif. /eNewsChannels/ -- NEWS: Quandis, Inc., a leading provider of mortgage servicing software, today announced that it rolled out a website to help address President Obama's New Executive Actions to assist service members, veterans and their families.
LOS ANGELES, Calif. /eNewsChannels/ -- NEWS Apr 29, 2013: Congressional and Political dignitaries welcomed members of the National Foundation for Military Family Support (NFMFS), as well as members of the motion picture 'American Identity,' to Washington D.C. to be recognized through special events, including receiving Congressional Commendations.
DAYTON, Ohio /eNewsChannels/ -- Eric Combs, Assistant Principal in Fairborn City Schools, will be headed to Washington D.C. this week to participate in the 'Troops to Teachers: Next Generation Planning' Conference. A retired veteran, teacher and now administrator, Eric will be asked to speak on the benefits of hiring veterans to serve in our nation's schools.
LAKEWOOD, Ohio (SEND2PRESS NEWSWIRE) — Lakewood College is pleased to announce its continued effort and support to improve educational funding opportunities for spouses of military personnel. The Military Friendly awarded school is helpful in assisting spouses find no-cost funding, utilizing available benefits received by families where one spouse serves in the armed services. When military [...]
FAIRMONT, W.Va. /eNewsChannels/ -- Backbone Security is pleased to announce the release of the latest version of their Steganography Application Fingerprint Database (SAFDB) which now contains over 1,125 steganography applications. Developed in Backbone's Steganography Analysis and Research Center (SARC), SAFDB is the world's largest commercially available hash set exclusive to digital steganography applications.
STATEN ISLAND, N.Y. /eNewsChannels/ -- Aero-Missile Components, a subsidiary of Precision Aerospace Components, Inc. (PINK:PAOS), has been named a Master Distributor by SPS Technologies in Jenkintown, Pennsylvania for its FLEXLOC(R) Locknut product line.
LAKEWOOD, Ohio /eNewsChannels/ -- Victory Media, the premier media entity for military personnel transitioning into civilian life, has named Lakewood College to the coveted Military Friendly Schools(R) list. The 2013 Military Friendly Schools list honors the top 15 percent of colleges, universities and trade schools in the country that are doing the most to embrace America's military service members, veterans, and spouses as students and ensure their success on campus.