Home
Tags
Missouri Business
Tag: Missouri Business
eNewsChannels NEWS: -- New Frontier Mobile Diagnostics now offers diagnostic ultrasounds for Women's Health (OB/GYN), adding to the scope of on-site imaging capabilities available to patients. Access to Women's Health services is a critical factor in the health of women, regardless of child-bearing status.
eNewsChannels NEWS: -- Jaiimoni Starr, who sung solo songs and performed praise dances at church, and began her career doing cover raps, launches her first professional rap single with "Stop and I Go." She is 16. Allen Daugherty, Daugherty Entertainment, is managing the artist.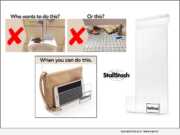 eNewsChannels NEWS: -- Increased awareness of germs and bacteria has changed our behavior regarding contact and hygiene. These changes are notable regarding the use of commercial restrooms, which 60% of Americans visit at least once a week. StallStash, a restroom partition shelf, improves the safety and comfort of restroom visits by keeping belongings clean, close, and safe.
eNewsChannels NEWS: -- Amplify-Now, a leading global provider of Strategy Execution Management (SEM) Software, and Strategy Execution Advisors (SEA), a consulting services firm specializing in directing large-scale strategic transformations, have entered a partnership to market and deliver solutions that equip clients to achieve their strategic transformation goals.
eNewsChannels NEWS: -- California-based XG Communities, LLC ("XG Communities" or "XG") recently announced that it constructed more than 50 small cell sites in the fourth quarter of 2020. The project was implemented in St. Louis, MO. Engaged by one of the country's major wireless carriers, XG took less than 90 days from start to finish.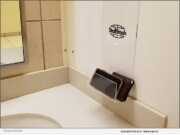 eNewsChannels NEWS: -- From schools and restaurants to healthcare facilities and airports, management is working to find solutions to minimize viral spread by providing cleaner and safer restrooms for their visitors and employees. And, StallStash is working to meet that demand.
eNewsChannels NEWS: -- Healient Physician Group and Kansas City's newest Medicare-approved diagnostic imaging vendor, New Frontier Mobile Diagnostics, have announced a partnership to improve access to care for seniors put at risk by the Covid-19 health crisis.
eNewsChannels NEWS: -- It is rare to hear about a business that just opened this year, and actually seeing an increase in revenue, growth, and recognition - but that is exactly what has been the Kansas City Wellness Club. Inside the elegant and glamorous Kansas City Club building, is the Wellness Club - a modern day health club, new age spa, salon, coaching & healing wellness center in downtown K.C.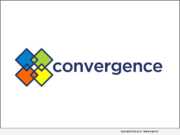 eNewsChannels NEWS: -- Foley Group, Inc. and Convergence Partners, Inc., announced today the completion of the merger of their companies to offer the electrical industry a unified resource for virtually all their products, services, and design needs. The merged business will operate under the Convergence Partners brand.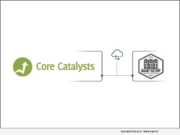 eNewsChannels NEWS: -- Consulting firms Core Catalysts and Smart Factory have announced a new partnership. In response to a significant increase in demand by their Healthcare, Finance, Insurance, and Manufacturing clients, the two companies have teamed up to create a new line of service targeted at solving cloud sprawl.