Home
Tags
Missouri Business
Tag: Missouri Business
eNewsChannels NEWS: -- "Kansas City is the heart of the United States. It's the focal point, the epicenter," says Deshaun, an executive at the Church of Scientology. "With the flow of energy that comes through this city, it is one of those spots where you can go, 'You know what? This is the heart of America. I can put myself there and make a difference.'"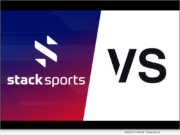 eNewsChannels NEWS: -- Stack Sports and Versus (VS), a digital learning platform rooted in sport, announced today a strategic alliance aimed at providing access to content focused on leadership, mindset, and competitive excellence from the world's best athletes and coaches.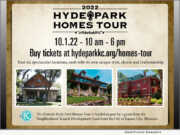 eNewsChannels NEWS: -- Five historic homes and one historic stone chapel, will open their doors for tours during the biennial Hyde Park Historic Homes Tour. The Tour hosted by The Hyde Park Neighborhood Association (HPNA) will be held Saturday, October 1 from 10 a.m. until 6 p.m.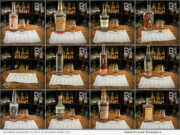 eNewsChannels NEWS: -- In its ninth year, Bourbon & Banter's annual "30 Days of Bourbon Celebration" kicks off on September 1, 2022, marking the beginning of Bourbon Heritage Month. And, bourbon fans are quite simply beside themselves.
eNewsChannels NEWS: -- Convergence Partners, Inc., Integrated Sales Inc., and Lighting Solutions of Iowa, Inc. announced today the strategic partnership between their companies to offer the electrical industry a unified resource for virtually all their products, services, and design requirements. This partnership will be marketed under the Convergence Partners brands.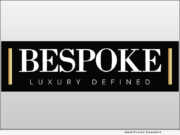 eNewsChannels NEWS: -- Convergence Partners, Inc., a leader in the commercial and industrial lighting industry, introduces technology consulting division to bridge the knowledge gap for luxury homeowners. The Bespoke team consists of highly-experienced individuals with decades of experience in the luxury residential market.
eNewsChannels NEWS: -- New Frontier Mobile Diagnostics now offers diagnostic ultrasounds for Women's Health (OB/GYN), adding to the scope of on-site imaging capabilities available to patients. Access to Women's Health services is a critical factor in the health of women, regardless of child-bearing status.
eNewsChannels NEWS: -- Jaiimoni Starr, who sung solo songs and performed praise dances at church, and began her career doing cover raps, launches her first professional rap single with "Stop and I Go." She is 16. Allen Daugherty, Daugherty Entertainment, is managing the artist.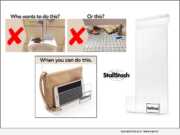 eNewsChannels NEWS: -- Increased awareness of germs and bacteria has changed our behavior regarding contact and hygiene. These changes are notable regarding the use of commercial restrooms, which 60% of Americans visit at least once a week. StallStash, a restroom partition shelf, improves the safety and comfort of restroom visits by keeping belongings clean, close, and safe.
eNewsChannels NEWS: -- Amplify-Now, a leading global provider of Strategy Execution Management (SEM) Software, and Strategy Execution Advisors (SEA), a consulting services firm specializing in directing large-scale strategic transformations, have entered a partnership to market and deliver solutions that equip clients to achieve their strategic transformation goals.