Home
Tags
Missouri Business
Tag: Missouri Business
eNewsChannels NEWS: -- California-based XG Communities, LLC ("XG Communities" or "XG") recently announced that it constructed more than 50 small cell sites in the fourth quarter of 2020. The project was implemented in St. Louis, MO. Engaged by one of the country's major wireless carriers, XG took less than 90 days from start to finish.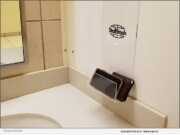 eNewsChannels NEWS: -- From schools and restaurants to healthcare facilities and airports, management is working to find solutions to minimize viral spread by providing cleaner and safer restrooms for their visitors and employees. And, StallStash is working to meet that demand.
eNewsChannels NEWS: -- Healient Physician Group and Kansas City's newest Medicare-approved diagnostic imaging vendor, New Frontier Mobile Diagnostics, have announced a partnership to improve access to care for seniors put at risk by the Covid-19 health crisis.
eNewsChannels NEWS: -- It is rare to hear about a business that just opened this year, and actually seeing an increase in revenue, growth, and recognition - but that is exactly what has been the Kansas City Wellness Club. Inside the elegant and glamorous Kansas City Club building, is the Wellness Club - a modern day health club, new age spa, salon, coaching & healing wellness center in downtown K.C.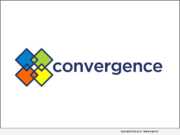 eNewsChannels NEWS: -- Foley Group, Inc. and Convergence Partners, Inc., announced today the completion of the merger of their companies to offer the electrical industry a unified resource for virtually all their products, services, and design needs. The merged business will operate under the Convergence Partners brand.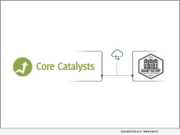 eNewsChannels NEWS: -- Consulting firms Core Catalysts and Smart Factory have announced a new partnership. In response to a significant increase in demand by their Healthcare, Finance, Insurance, and Manufacturing clients, the two companies have teamed up to create a new line of service targeted at solving cloud sprawl.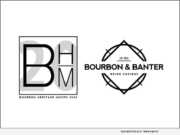 eNewsChannels NEWS: -- We can all agree that 2020 has been a tough year, that America needs a drink, and we're damn sure it's not bleach; it's a better word also beginning with "b." Join your fellow Americans in drinking your fair share when whiskey review and storytelling website Bourbon & Banter kicks off its annual "30 Days of Bourbon Celebration."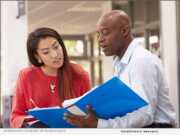 eNewsChannels NEWS: -- A St. Louis firm, Mentoring Complete, has partnered with Associated Colleges of Illinois (ACI), a Chicago nonprofit, to offer a Career Mentoring Program to match Illinois college seniors with business mentors. The mentors help guide the seniors as they launch careers.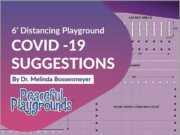 eNewsChannels NEWS: -- A pandemic recess solution is being released by Peaceful Playgrounds Inc. A 6-foot Distancing Playground, the brainchild of award-winning educator and playground designer, Dr. Melinda Bossenmeyer, is an answer sure to thrill millions of children as they return to school in the fall. Why? Dr. Bossenmeyer has saved recess!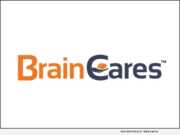 eNewsChannels NEWS: -- Brain Cares™ has announced the launch of its new website - BrainCares.com. With a mission to "Make Dementia a Memory," Brain Cares helps people practice lifestyle behaviors that are known to promote brain health.