Home
Tags
Missouri Business
Tag: Missouri Business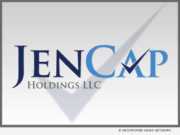 eNewsChannels NEWS: -- JenCap Holdings LLC (JCH), a specialty insurance business, announced today that Brian Barrilleaux has joined its M.J. Kelly (MJK) division as President. MJK is a managing general agency and wholesale insurance brokerage based in Springfield, Missouri with offices in nine states throughout the Midwest and Southeast.
eNewsChannels NEWS: -- Rock The Score ("RTS," a privately held corporation) is a new company with a new concept. RTS reports data to the credit bureaus that traditionally does not get reported through normal channels. This provides information, data and clarity to end users such as mortgage lenders, banks, insurance providers and many more.
eNewsChannels NEWS: -- Integrity Home Care and Hospice exceeded the national and regional averages in each of six areas of distinction for patient and family experience, according to the Centers for Medicare & Medicaid Services (CMMS).
eNewsChannels NEWS: -- Eight historic homes, including three by noted architect John W. McKecknie, will open their doors for tours during the biennial Hyde Park Historic Homes Tour. The Tour hosted by The Hyde Park Neighborhood Association (HPNA) will be held Saturday, October 6 from 10 a.m. until 6 p.m., and a Candlelight Tour of a Chicago-style influenced Italian Renaissance home on historic Janssen Place will be held on Friday, October 5, 2018.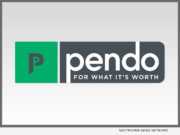 eNewsChannels NEWS: -- Pendo, a nationwide appraisal management company (AMC), has been named to the Ingram's Corporate 100 list for fastest growing companies in Kansas City and the Inc. 5000 list for fastest growing companies nationally. Both lists recognize companies who have achieved significant revenue growth over a three-year period. This marks Pendo's fifth consecutive year on both lists.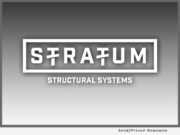 eNewsChannels NEWS: -- Stratum Structural Systems ("Stratum") was honored with this year's "Best Of 2018" award from HomeAdvisor. Each year, the national home improvement resource presents this award to the best home maintenance and repair professionals in the industry who have shown a relentless commitment to high quality, customer satisfaction, and ethical business practices.
eNewsChannels NEWS: -- EPIC Insurance Brokers and Consultants (EPIC) announced today that risk management and insurance professional Lorrie Osterhage has joined the firm's Architects and Engineers Practice (Greyling - a Division of EPIC) in St. Louis, Mo. as a Vice President.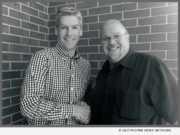 eNewsChannels NEWS: -- Pendo, a nationwide appraisal management company (AMC), announced that Paul Wholley has been hired as VP of Sales, responsible for leading the company's national sales team. The company's proprietary QC technology boasts numerous unique features that assure the highest levels of quality and compliance.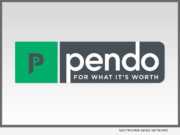 eNewsChannels NEWS: -- Pendo, a nationwide appraisal management company (AMC), has made enhancements to their Appraisal Review Tool, which is part of their proprietary technology solutions for appraisal management. Pendo's Appraisal Review Tool assists their quality review team in managing the process of checking each and every appraisal, ensuring reports are accurate, complete and most of all compliant.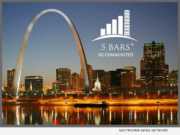 eNewsChannels NEWS: -- 5 Bars Communities, a dba of XG Communities, a premier provider of wireless master plans, asset management, marketing agreements and engineering services for cities and municipalities across the United States, announced an agreement to develop a wireless master plan and manage small cell wireless infrastructure for the City of St. Louis, Missouri.