Home
Tags
Move For Hunger
Tag: Move For Hunger
SOUTHAMPTON, N.Y. /eNewsChannels/ -- 13-year-old Hampton/NYC resident, Grant Andreas, had an idea to collect the leftover food from the summer months to feed the struggling families of Long Island. Thanks to help of Strong's Marine and Hall Lane Moving and Storage, Move For Hunger is turning Grant's idea into a reality with the first annual Hamptons End of Summer Food Drive.
KANSAS CITY, Mo. /eNewsChannels/ -- Move For Hunger is proud to announce their recent partnership with Mango Moving at the Signature Level. Mango Moving LLC, a Kansas City-based national moving company, has committed to support Move For Hunger's fight against hunger through a generous financial contribution.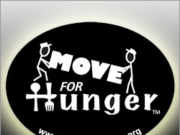 NEPTUNE, N.J. /eNewsChannels/ -- Move For Hunger is proud to announce the partnership of Victory Packaging at the Champion Level. While Victory Packaging has been a gracious partner of Move For Hunger since 2010, they are strengthening their relationship for 2012 by increasing their support from Mission to the Champion level.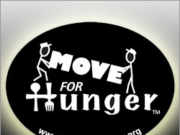 FORT WORTH, Texas /eNewsChannels/ -- FireFighting's Finest Moving and Delivery of Fort Worth, TX has been recognized as Move For Hunger's Mover of the Year for 2011 out of 250 moving companies in 39 different states. The Mover of the Year award is presented to the moving company that best exemplifies the philanthropic spirit of Move For Hunger.
NEPTUNE, N.J. /eNewsChannels/ -- Move For Hunger, a non-profit that works with moving companies to collect food for local food banks, is nominated as one of just five finalists for the American Giving Awards presented by Chase, putting the charity in the running for a $1,000,000 grant. The American Giving Awards allows fans of Chase to choose which organizations receive funding through the Chase Community Giving platform on Facebook.