Home
Tags
Movies and Film Making
Tag: Movies and Film Making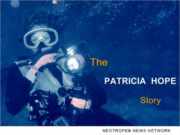 DALLAS, Texas /eNewsChannels/ -- NEWS: The Patricia Hope Story on Kickstarter: Patricia Hope admits, 'I am the only woman in the world unlawfully wanted and arrested by the FBI, unlawfully prosecuted by the State of Texas two different times, resulting with Not Guilty Verdicts.' See 8 film excerpts, 1-5 minutes, in link below. A very loving mother and her innocent child: her precious family destroyed by some alleged corrupt Texas judges who allegedly unlawfully issued death sentences.
NEW YORK, N.Y. /eNewsChannels/ -- NEWS: The worldwide phenomenon of ink-on-flesh will be the subject of the NewFilmmakers New York screening of 'Tattoo Nation' on Monday, October 6, 2014 at 6 p.m. The indie feature film's director, Eric Schwartz, will appear after the screening for a Q and A session.
ATLANTA, Ga. /eNewsChannels/ -- NEWS: The fourth annual BronzeLens Film Festival (BLFF13) producers have put together a world class array of BronzeLens expert panels, workshops, domestic and international film screenings and signature events that reflect Atlanta's unique position as the Film Capital of the South for 2013.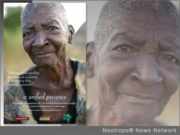 ASHEVILLE, N.C. /eNewsChannels/ -- NEWS: A premiere screening of 'A Unified Presence,' a short documentary film featuring Four Seasons Compassion for Life, Flat Rock, and its cross-continental partnership with the Palliative Care Association of Zambia is slated for Tuesday, October 15, 2013, at Asheville Community Theater, 6:30-9 p.m.
LOS ANGELES, Calif. /eNewsChannels/ -- NEWS: Actor and stuntman Zak Lee Guarnaccia, Executive Producer at LightRow Pictures and Paul Lupi, Producer of Mill Reef Films, are developing a feature film in the martial-arts, action-thriller genre entitled 'Kalm.' In addition, Guarnaccia is in talks for a role in another Lupi production 'Degradation,' written and produced with brother Daniel Lupi.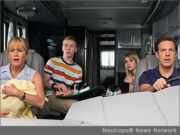 FORT LAUDERDALE, Fla. /eNewsChannels/ -- NEWS: Allstar Coaches, the leading provider of luxury recreational vehicle rentals in the United States, is no stranger to the entertainment industry. Most recently, it partnered with Warner Bros. to provide RV rental assistance for its new blockbuster movie, 'We're the Millers' starring Jennifer Aniston and Jason Sudeikis.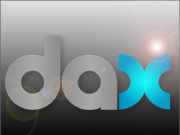 CULVER CITY, Calif. /eNewsChannels/ -- Shaun Valentine, a cloud software specialist, has joined DAX, LLC as Director of Program Management. Valentine will oversee product strategy and future roadmap of the DAX application and platform. Valentine comes to DAX after nearly three years at Cognizant where he was Sr. Product Manager for the assetSERV product line overseeing product strategy and roadmap for their digital asset management offering.
LOS ANGELES, Calif. /eNewsChannels/ -- NEWS Apr 29, 2013: Congressional and Political dignitaries welcomed members of the National Foundation for Military Family Support (NFMFS), as well as members of the motion picture 'American Identity,' to Washington D.C. to be recognized through special events, including receiving Congressional Commendations.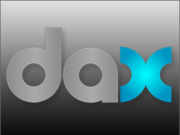 CULVER CITY, Calif. /eNewsChannels/ -- A total of 104 film and TV production personnel from key Hollywood unions and guilds, as well as current show staffers and freelancers, received official certification as qualified users of DAX, the industry's leading digital production workflow and media management application, during a free training session conducted Feb. 9, at Pickwick Gardens in Burbank.
CULVER CITY, Calif. /eNewsChannels/ -- Sample Digital, the leading provider of production workflow and media asset management tools to the film and TV industry, has re-branded as DAX, LLC. Major film and TV companies actively using DAX, include such companies as Warner Bros, 20th Century Fox, CBS, Showtime, and Lionsgate.