Home
Tags
Movies and Film Making
Tag: Movies and Film Making
LOS ANGELES, Calif. (SEND2PRESS NEWSWIRE) — The explosions you hear on "License to Thrill: The Secret Dance Mission" are all of the sonic variety. In this new collection of EDM (Electronic Dance Music), the dozen recordings use no drones, no bombs, and no weaponry other [...]
NEWPORT BEACH, Calif. /eNewsChannels/ -- Richard Diamond, founder of AlohaWanderwell.com, announced this week that June 4, 2012 marks the sixteenth anniversary of Aloha Wanderwell's death, the first woman to travel around the world in an automobile - a Model T Ford that she affectionately named 'Little Lizzie.' Aloha was 16 when she began this journey in 1922.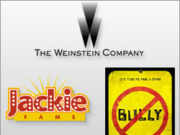 LOS ANGELES, Calif. /eNewsChannels/ -- Jackie Fame, Inc. (FAME), the leading kid/teen social network www.JFame.com, is joining forces with The Weinstein Company to promote the movie 'Bully.' After much debate over the rating, the PG-13 version of the anti-bullying documentary will open in 115 theaters.
LOS ANGELES, Calif. /eNewsChannels/ -- Platinum Studios, Inc. (OTC:PDOS) announced today that the production company and studio is teaming up with VirtualPitchFest.com, a popular website screenwriters use to pitch their feature screenplays directly to Hollywood decision-makers.
HOLLYWOOD, Calif. /eNewsChannels/ -- A total of 76 film and TV production personnel from key Hollywood unions and guilds received official certification as qualified users of Sample Digital's dax platform, the industry's leading digital production workflow and media management application, during a course conducted January 28 at Pickwick Gardens in Burbank.
LOS ANGELES, Calif. /eNewsChannels/ -- On Thursday, February 16, The Story Project, a 501(c)3 non-profit organization dedicated to furthering communication and life skills in at-risk and under-served teens, will launch its StoryTelling Series, a sequence of intimate moderated conversations with legendary filmmakers and artists. Todd Felderstein, The Story Project's executive director, is thrilled to have such Hollywood veterans make up our inaugural event.
IRVINE, Calif. /eNewsChannels/ -- What's blonde, blue-eyed, six-feet tall and looks like a leading actress? She's Aloha Wanderwell - the first woman to travel around the globe in a car; she was 16. And, AlohaWanderwell.com is dedicated to preserving her nitrate films, books and more.
LOUISVILLE, Ky. /eNewsChannels/ -- Few knew, except for the late Samuel Z. Arkoff, this Indie's success story of a non-traditional genre for an Afro-American. Names like Spike Lee and John Singleton are not known for such special effects. Yancey Hendrieth, of Hendriethfilm, Ltd., Enterprises, is a new breed of black filmmaker, having more in common with Dino De Laurentiis and Peter Jackson, creators of two 'King Kong' movies.
LONGVIEW, Texas /eNewsChannels/ -- Point Zero Seven announced this week the release of a new movie trailer for 'Blind Turn,' a psychological thriller that centers on drunk driving.
HOLLYWOOD, Calif. /eNewsChannels/ -- Sample Digital, the leading provider of production workflow applications for film and TV, has announced a $1.9 Million financing with Collateral Guaranty, the Nashville-based venture banking firm.