Home
Tags
Movies and Filmmaking
Tag: Movies and Filmmaking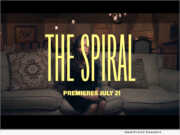 eNewsChannels NEWS: -- A $500 or $1,000 unplanned expense is enough to send an ALICE (Asset Limited, Income Constrained, Employed) family spiraling according to a report by Bankrate. Education Based Housing, a Houston nonprofit that serves ALICE families and communities knows this to be true. It partnered with Cypress creative agency, PrettyWork Creative to produce a docudrama to show situations real families face and expand the national conversation on ALICE families.
eNewsChannels NEWS: -- Libelula Productions, LLC. presents, "Far More," which will begin streaming on July 5, 2022, on Apple TV, Google Play/YouTubeTV, Vudu, and Amazon Prime. "Far More" stars Adrian Grenier ("CLICKBAIT") as Sean McCallister, a successful fashion designer who returns home after a long absence to see his terminally-ill brother, played by Bailey Chase ("LONGMIRE").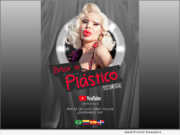 eNewsChannels NEWS: -- As an amateur social project of the famous Dominican plastic surgeon, Luis Lopez Tallaj MD, trained in Brazil 20 years ago, has released recently on YouTube, the dramatic documentary "Besos de plástico" (Plastic Kisses). It is already available on his YouTube channel Lopeztallaj, this Hispanic or Latin project with closed captions in English, French and Portuguese is a warning to the global population of the risks taken with biopolymers injections.
eNewsChannels NEWS: -- Scientology Network's "Documentary Showcase" presents the award-winning documentary "Big Sonia" Friday June 17, at 8:30 p.m. PT. Documentary Showcase is the weekly series providing a platform for independent filmmakers to share their work on important social, cultural and environmental issues.
eNewsChannels NEWS: -- "Night, Mother," the "hybrid" feature film from Executive Producer Sheila Houlahan, is an Official Nominee of the 2022 Webby Awards in the following 3 Virtual and Remote Categories: Media & Entertainment, Technical Achievement, and Best Audience Integration.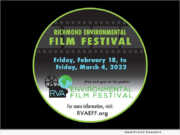 eNewsChannels NEWS: -- The Richmond Environmental Film Festival (RVA EFF) announces its 12th annual showcase of over 20 free local and national films selected to raise awareness of environmental issues and offer solution-oriented messages of hope that inspire action towards promoting planet health and environmental justice.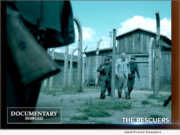 eNewsChannels NEWS: -- Each year, the United Nations sets aside January 27 as International Holocaust Remembrance Day. This day marks the liberation in 1945 of the Auschwitz-Birkenau death camps where between 1.1 and 1.5 million people died, most of them Jews. But while we remember those who perished in the Holocaust, let us also honor those who put their own lives on the line to rescue thousands destined for that fate. Scientology Network's "Documentary Showcase" features two films that pay tribute to unsung heroes who saved thousands from dying in Nazi death camps.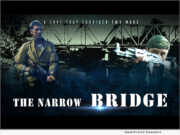 eNewsChannels NEWS: -- GI-Films announces: What is really going on in Eastern Europe between Russia and Ukraine is the subject of a new movie "The Narrow Bridge" just released on Amazon Prime. Written and produced by Mirza Davitaia, and produced by GI-Films, "The Narrow Bridge" is about a young artist who must take up arms to defend Ukraine.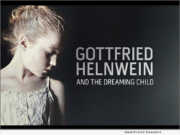 eNewsChannels NEWS: -- Scientology Network's Documentary Showcase marks International Holocaust Remembrance Day by airing "Big Sonia" and "Gottfried Helnwein and the Dreaming Child." The UN set aside January 27, the anniversary of the 1945 liberation of Auschwitz-Birkenau, as International Holocaust Remembrance Day.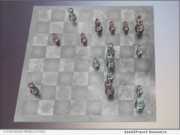 eNewsChannels NEWS: -- A Magnus Carlsen chess brilliancy that wrapped up his successful 2016 World Chess Championship match defense has been minted by Citrusw00d Productions on the OpenSea non-fungible token (NFT) marketplace.