Home
Tags
Movies and Filmmaking
Tag: Movies and Filmmaking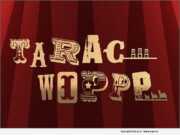 eNewsChannels NEWS: -- Gallospole and TARAC WIPPP (tey - rak - wip) have won distinguished awards at international film festivals throughout the year 2020. This chair conspiracy propagated by the political satirist, Gallospole, has been recognized as the Best Trailer at the Direct Monthly Online Film Festival.
eNewsChannels NEWS: -- Aaron Ozee, celebrity author of the bestselling children's book, "Regulus" (ISBN: 978-1387010790), and revered director of the "Regulus" movie, has received an eight-figure acquisition offer from a private investment group for the literary empire constructed around his infamous rat king character.
eNewsChannels NEWS: -- The 17th edition of CortoCircuito New York and the 6th edition of Cali open their virtual screening room CortoCircuito: Home Edition November 10-13, 2020, presenting award-winning short films from international festivals and continuing its mission of promoting emerging talent from the regions it represents.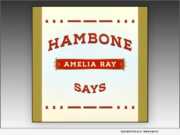 eNewsChannels NEWS: -- On Friday, October 30, 2020 at 12 p.m. PDT, Amelia Ray, Jake Wood and Bay Area cinematographer Peggy Peralta will host a Zoom discussion on the making of "Hambone Says," the video that uses contemporary past aesthetic to explore racism, rage and role reversal in the United States.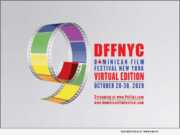 eNewsChannels NEWS: -- The importance of maintaining healthy social distancing and stopping the spread of COVID-19, Dominican Film Festival in New York City (DFFNYC) will hold its ninth edition online, October 20-30, 2020. These challenging circumstances have not prevented the festival from continuing to be the largest and most impressive film festival outside the borders of the Dominican Republic.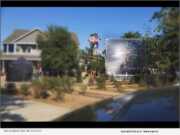 eNewsChannels NEWS: -- SAG Production comes to Wildomar! Surprisingly, in the midst of a pandemic when most businesses are operating in limited capacities or closed altogether, Wildomar Movie Ranch continues to develop partnerships with film producers to bring projects to the Inland Empire., Sussman-Hoyt PROductions announced.
eNewsChannels NEWS: -- Good Heart Catering in Los Angeles is excited to welcome back those slowly returning to offices and film productions in Los Angeles.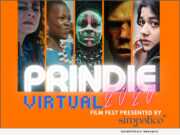 eNewsChannels NEWS: -- In light of the unprecedented events of 2020, PRINDIE: Princeton Independent Film Festival will hold its first all-virtual film festival, open this year to all film-lovers in United States. Running from Thursday, Sept. 10 through Sunday, the 13th, the festival features 37 short films. This year's film lineup focuses on issues surrounding immigration, mental health, youth, and cultural diversity / Black Lives Matter.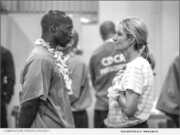 eNewsChannels NEWS: -- On February 12, 2020, 235 incarcerated men gathered in the yard of a maximum-security prison in California. They formed a circle, and in the center of that circle stood Grammy Award winning film producer Fritzi Horstman. She read aloud ten questions from the ACE test, a survey of Adverse Childhood Experiences
eNewsChannels NEWS: -- Awarded psychological thriller/horror film "Face Of Evil" (F.O.E.), produced by V-Movie Productions, turns out prophetic and realistic once again. Topical for the latest mass shootings afflicting our country, the movie is hot again for the recent pandemic outbreak of Corona Virus afflicting the world. A killer soundtrack wraps up the picture.