Home
Tags
Movies and Filmmaking
Tag: Movies and Filmmaking
eNewsChannels NEWS: -- FlexClip, the easy and free online video maker from PearlMountain Limited, empowers everyone to create engaging videos. Today the company announced that they have integrated millions of stock media choices and introduced a whole new GUI, further enhancing the user experience.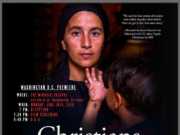 eNewsChannels NEWS: -- "Christians in the Mirror: Stories of Courage and Faith in the Face of Persecution From Syria, Iraq, India, Sudan and Egypt" will premiere Monday, June 10 at the Miracle Theatre in Washington D.C. from 7 to 9:30 p.m. Joshuacord, a non-profit 501(c)(3) organization, is honored to share with the community this one-of-a-kind film that reveals the intense suffering of persecuted Christians in the Middle East, Asia and Africa.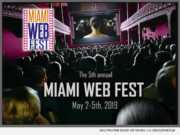 eNewsChannels NEWS: -- The 5th season of the Miami Web Fest and the Veteran Film Awards takes place May 2-5, 2019 at the Fillmore Miami Beach. The first of its kind in the state of Florida, this event showcases the best digital series from over 30 countries and also highlights the work of veterans.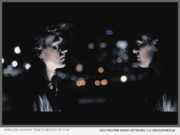 eNewsChannels NEWS: -- "Breaking News! War vet shoots in the crowd with no apparent reason, while a mysterious epidemic is raging across the country!" It may sound like another news headline, but it's awarded psychological thriller/horror feature film "FACE OF EVIL," from V-Movie Productions, now distributed by Gravitas on HULU.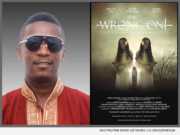 eNewsChannels NEWS: -- Veteran Nollywood filmmaker Koby Maxwell of KM Productions has crossed over to the U.S. market with a slick new offering in the Short Horror and Psychological Thriller space: "The Wrong One."
eNewsChannels NEWS: -- "Friday the 13th" has a passionate fan base that has been waiting for almost a decade for another installment. With the lawsuit between Victor Miller and Sean Cunningham still not resolved a new film isn't likely for several more years, but Voorhees Films has a solution for your much-needed fix, "13 Fanboy."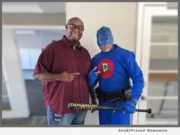 eNewsChannels NEWS: -- It will be lights, camera and a lot of action as DangerMan, America's Real Life Black Superhero, gears up to shoot the sequel to his original film release. "DangerMan Returns" will be directed by Troy Michael Rowland, a veteran entertainment specialist whose credits include Disney, Amazon and TV One. Roger I. Tinsley, CEO/President of the DangerMan Education Foundation, Inc., a non-profit 501(c)(3) organization, will executive produce the film.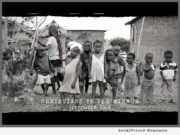 eNewsChannels NEWS: -- "Christians in the Mirror," a first-of-its-kind independent documentary produced by Joshuacord, Inc. and In Altum Productions, premieres Friday, September 28, at AMC West Shore 14 in Tampa at 6 p.m. Taking a hard look at how America and the West have been involved in the global persecution of Christians, this indie film interviews Christians from the Middle East, Africa, and Asia.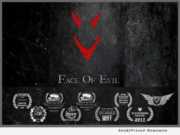 eNewsChannels NEWS: -- Awarded feature film "Face Of Evil" (F.O.E.) is being released by Gravitas Ventures and is now available on Video On Demand and DVD, right on time for your July 4th party! "This psychological thriller horror is also very entertaining and grotesque, and it's ideal for your post-barbeque chilly-afternoon movie-time," says the film's writer/director Vito Dinatolo, of V-Movie.
eNewsChannels NEWS: -- Award-winning filmmaker, Betsy Chasse, announces inaugural release of her eagerly anticipated documentary, "The Empty Womb," marking the end of National Infertility Week. A depiction of the griefs infertility, "The Empty Womb" film features humanitarian artist, Robbi Firestone, who shares her infertility/IVF journey through art; "The Empty Womb" museum installation.