Home
Tags
Movies and Filmmaking
Tag: Movies and Filmmaking
eNewsChannels NEWS: -- The inaugural Universal FanCon 2018 is the first large-scale, 24-hour, inclusive event that celebrates the diversity of fans, the diversity of fandom and the true needs of those who love pop culture. This year's event will help benefit and promote relevant causes, including Geek Club Books Charity for Autism. Coming to Baltimore, Maryland, April 27-29, 2018.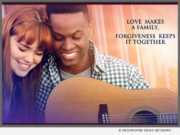 eNewsChannels NEWS: -- Urbanstylz Entertainment today announced that 'Resolution Song' will be released nationwide. The film's underlying faith, family, and racial components will resonate with all communities. Directed by award-winning Film Director, Antonio James ('Trey,' 2013), "Resolution Song" was acquired by Sony Pictures affiliate, Smith Global Media, in 2016 and will be released via Sony Pictures Home Entertainment division February 6, 2018.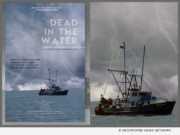 eNewsChannels NEWS: -- A documentary film dealing with the devastating impacts of federal regulations on the lives of New England ground fishermen, "Dead in the Water," produced and directed by Rockport native and professional filmmaker David Wittkower, will be screened for the first time in public in Rockport, Massachusetts on Nov. 18.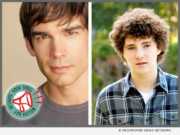 eNewsChannels NEWS: -- Geek Club Books for Autism today announced that actors Christopher Gorham and Julian Feder, lead characters in the award-winning indie film, "A Boy Called Po" joined the #Activate4Autism movement, a public awareness campaign as a part of National Bullying Prevention Month. People on the autism spectrum are often misunderstood, marginalized, undervalued and 3 times more likely to be victims of bullying.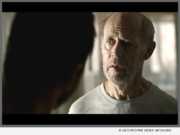 eNewsChannels NEWS: -- Standard 17, LLC announces "High & Outside : a baseball noir," also nominated for Best Screenplay & Best Film at the prestigious 2017 Raindance Film Festival in London. The film premieres Oct. 27 and Nov. 1, 2017 at the Austin Film Festival. "High & Outside" is about an independent league baseball player, Phil Harding (Phil Donlon), who takes desperate measures to keep his imperiled big-league dream alive, which threatens to destroy his already fragile family.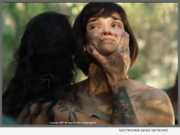 eNewsChannels NEWS: -- Deja Vu LLC. Productions announces the release of "I Spit On Your Grave Deja Vu" to coincide with the 40th Anniversary of the original 1978 film "I Spit On Your Grave" aka "Day of the Women" in 2018. "I Spit On Your Grave Deja Vu" picks up with Jennifer Hills (Camille Keaton) as a best-selling author living in New York City with her famous model daughter, Christy Hills (Jamie Bernadette).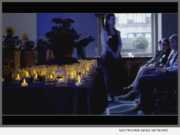 eNewsChannels NEWS: -- The Sudden Unexplained Death in Childhood (SUDC) Foundation released a powerful new documentary, "Love Beyond Reason," that offers a snapshot of the unique challenges and unanswered questions that follow a sudden, unexpected and unexplained loss of a child.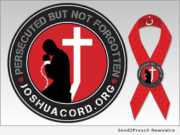 eNewsChannels NEWS: -- President John F. Kennedy quoted the Irish statesman Edmund Burke when he said, "The only thing necessary for the triumph of evil is for good men to do nothing." Joshuacord, a non-profit 501(c)(3) organization, is taking those words to heart by combating a widespread and devastating form of evil - the ruthless persecution of faithful Christians - by holding the fifth annual Joshua 1:9 Freedom Run at 8 a.m. on Nov. 18, 2017, to bring awareness to the plight of persecuted Christians and raise money to support the persecuted church.
eNewsChannels NEWS: -- When Rayven Symone Ferrell was born, her mom had a strong vision for her. She knew her daughter was destined for great creativity and named her after Raven-Symone, her favorite character on "The Cosby Show." Twenty-one years later and mom's intuition has proven true. The young aspiring actress has already landed a career defining role, playing Sekyiwa Shakur, the baby sister of rap icon Tupac Shakur, in the soon to be released blockbuster film, "All Eyez on Me.
ALBUQUERQUE, N.M. -- New Mexico-based writer Daniel P. Douglas announces his science fiction Cold War thriller short script, "Glimpse," has advanced to the quarterfinals of the 2016 Page International Screenwriting Awards. The awards competition was established in 2003 by an alliance of Hollywood producers, agents, and development executives.