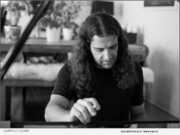 eNewsChannels NEWS: -- With lyrics inspired by famed poet, Lord Byron, Gabriele Ciampi's, "She Walks in Beauty" was composed and orchestrated by him to pay tribute to the heroes on the frontline of the current pandemic. This eloquent music video serves as a glimmer of light at the end of the tunnel with the promise of a return to normal. The video and song will be released, worldwide, on May 15 by Universal Music Group.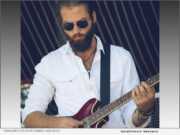 eNewsChannels NEWS: -- The International Forgiveness Institute (IFI) announced today that University of Wisconsin-Madison psychologist Robert Enright, Ph.D., has teamed up with acclaimed songwriter-performer Sam Ness to produce a "therapeutic music-discussion video" for adults who are struggling with the anguish created by the coronavirus lockdown.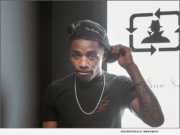 eNewsChannels NEWS: -- "Watch Me Work" - the EP released February 1, 2020 - is the first project the industry gets to see from the new young artist Sha Bandzz. The long-awaited debut EP from Sha Bandzz "Watch me Work" is available now on your favorite source to purchase music online.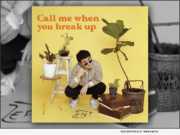 eNewsChannels NEWS: -- Pop rock artist Zepet specializes in the sunny indie pop that dominated the airwaves in the early 2000's. His latest single release, "Call Me When You Break Up," is joyously melancholy and filled to the brim with memorable melodies.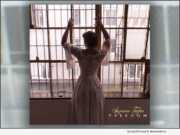 eNewsChannels NEWS: -- INDIE CHAMELEON, a new innovative record label that puts the artist at the core of everything they do, has released their first fully produced single and music video combination with the song available October 25 and the music video released today.
eNewsChannels NEWS: -- 3 cords & a hook studios announces "Youthful Faces," bringing together some of NYC's best dancers, including: Matt Wiercinski (Broadway: "Anastasia" - Ensemble/Prince Siegfried) and Kathryn Zimmer (Broadway: "Matilda The Musical"), to encourage and become a catalyst for our younger generation to speak up and speak out to illuminate the future they want to see.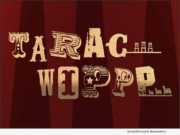 eNewsChannels NEWS: -- On September 19, Gallospole will premiere his long-awaited music video, TARAC WIPPP. An acronym for The American Right for Adequate Chair Width In Public & Private Places, TARAC WIPPP is a political allegory performed by Gallospole and his team of puppetized lobbyists advocating for suitable seating on behalf of Americans with metabolic differences, or clinically known as, obese Americans.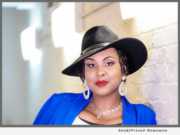 eNewsChannels NEWS: -- One inspired night in 2015, singer-songwriter Kea Michaels sat down to write a poem like a lullaby entitled "I Love You" for one of her daughters...heartfelt prose enriched with motherly adoration. She later turned that poem into a song thinking about an older daughter that had been battling, since birth, kidney hydronephrosis. KEA thought she was about to lose her to the debilitating disorder.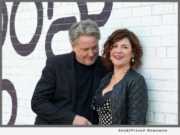 eNewsChannels NEWS: -- The Ormewoods - Claire Pearson and Don McCollister - is an Americana and folk duo, and their new music video, "Hope, Pray, Sing," was released to draw people closer together rather than tear them apart. The duo's music is described by fans as "sexy, folk, pop and country." It's toe-tapping and, at times, profound.
LOS ANGELES, Calif. -- Remy Lyon announces the release of his "Red Blood/Black Ink" music video directed by Marc Spicer (DP of "The Fast and the Furious 7 & 8" and the upcoming "Lights Out"). "Red Blood/Black Ink" is a call to arms after all the tragedies that have been fueled by hatred - Remy Lyon's message is to respond to each other with arms that embrace, not the arms that harm.