eNewsChannels NEWS: -- High Mountain Breezes today announce the release of their second pre-sale song "Will The Circle Be Unbroken," a track from their soon to be released record "Daddy's Margarita Rose." The track is now available on Amazon Music, Apple Music, Spotify, You-Tube and many other major streaming services.
eNewsChannels NEWS: -- Jaiimoni Starr, who sung solo songs and performed praise dances at church, and began her career doing cover raps, launches her first professional rap single with "Stop and I Go." She is 16. Allen Daugherty, Daugherty Entertainment, is managing the artist.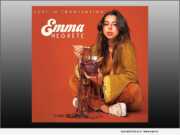 eNewsChannels NEWS: -- Business Records LLC today announced that soulful-pop singer-songwriter and Des Moines native, Emma Negrete, teases her debut EP "Algorithms," with the release of the first single, "Lost In Translation."
eNewsChannels NEWS: -- Members of the Children's Chorus of Maryland and a Baltimore rap artist have teamed up with the racial justice podcast Trouble4Good to urge the Maryland General Assembly to change the pro-Confederate Maryland state song.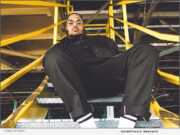 eNewsChannels NEWS: -- Citizen Music Group wants you to know and follow Christopher "YUNG Citizen" Williams, Charlotte (N.C.) native, and you will discover someone deeply passionate and committed to raising awareness to the injustices and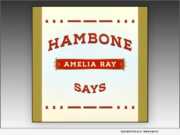 eNewsChannels NEWS: -- On Friday, October 30, 2020 at 12 p.m. PDT, Amelia Ray, Jake Wood and Bay Area cinematographer Peggy Peralta will host a Zoom discussion on the making of "Hambone Says," the video that uses contemporary past aesthetic to explore racism, rage and role reversal in the United States.
eNewsChannels NEWS: -- no1uno (pronounced "no one you know") are set to release the Special Remastered EP Edition from their 2000 full-length CD, "no1uno2," on Friday, October 30. In celebration of its 20th anniversary, this EP edition features select tracks including their eclectic rock epic, "down - the dance," described as a "dark moody atmosphere" with a "beautifully eerie vibe."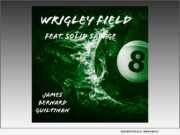 eNewsChannels NEWS: -- Will the real Stan please stand up? Before James "Slim Jimmy" Guiltinan knew that Eminem's "Stan" had become a dictionary word defined as a sort of super, but sometimes obsessed fan, he'd written one of his first two rap songs, as an Eminem "salute." The slang definition of "stan" likely originated from Eminem's song and music video "Stan."
eNewsChannels NEWS: -- Singer-songwriter Dan Spirk (a COVID-19 survivor) is striking back against the pandemic and against hate. "I think we have all heard the saying, 'united we stand, divided we fall.' Well we're falling - into minced pieces of anger and confusion very quickly."
eNewsChannels NEWS: -- Performing artist, TIPZY, debuts satirical music video, "COVID Dance," that uses humor to comment on the ways we choose to (or not to) stay safe during the pandemic.