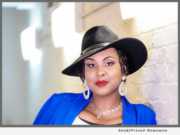 eNewsChannels NEWS: -- One inspired night in 2015, singer-songwriter Kea Michaels sat down to write a poem like a lullaby entitled "I Love You" for one of her daughters...heartfelt prose enriched with motherly adoration. She later turned that poem into a song thinking about an older daughter that had been battling, since birth, kidney hydronephrosis. KEA thought she was about to lose her to the debilitating disorder.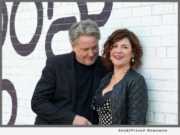 eNewsChannels NEWS: -- The Ormewoods - Claire Pearson and Don McCollister - is an Americana and folk duo, and their new music video, "Hope, Pray, Sing," was released to draw people closer together rather than tear them apart. The duo's music is described by fans as "sexy, folk, pop and country." It's toe-tapping and, at times, profound.
LOS ANGELES, Calif. -- Remy Lyon announces the release of his "Red Blood/Black Ink" music video directed by Marc Spicer (DP of "The Fast and the Furious 7 & 8" and the upcoming "Lights Out"). "Red Blood/Black Ink" is a call to arms after all the tragedies that have been fueled by hatred - Remy Lyon's message is to respond to each other with arms that embrace, not the arms that harm.
HIGHLANDS RANCH, Colo. /eNewsChannels/ -- NEWS: Adoptions of older children and teens are often called 'rescues' because kids 'age out' at 16 Years-old. These children usually wind up homeless, with bleak futures. Many become addicted to drugs. Project One Forty Three, Inc. (Project 143), a 501(c)3 non-profit organization presently working with orphanages in Ukraine, Latvia and China, pairs these forgotten, hard-to-adopt kids with 'host families' in the U.S. for 4-6 weeks each summer and winter.