eNewsChannels NEWS: -- no1uno (pronounced "no one you know") are set to release the Special Remastered EP Edition from their 2000 full-length CD, "no1uno2," on Friday, October 30. In celebration of its 20th anniversary, this EP edition features select tracks including their eclectic rock epic, "down - the dance," described as a "dark moody atmosphere" with a "beautifully eerie vibe."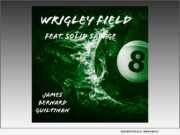 eNewsChannels NEWS: -- Will the real Stan please stand up? Before James "Slim Jimmy" Guiltinan knew that Eminem's "Stan" had become a dictionary word defined as a sort of super, but sometimes obsessed fan, he'd written one of his first two rap songs, as an Eminem "salute." The slang definition of "stan" likely originated from Eminem's song and music video "Stan."
eNewsChannels NEWS: -- Singer-songwriter Dan Spirk (a COVID-19 survivor) is striking back against the pandemic and against hate. "I think we have all heard the saying, 'united we stand, divided we fall.' Well we're falling - into minced pieces of anger and confusion very quickly."
eNewsChannels NEWS: -- Performing artist, TIPZY, debuts satirical music video, "COVID Dance," that uses humor to comment on the ways we choose to (or not to) stay safe during the pandemic.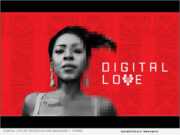 eNewsChannels NEWS: -- R&B Fusion Artist V. Tiarrá just released her newest hit video for her single, "Digital Love", just as her prior single, "Batter Up," a lyrical critique to the many issues U.S. Citizens face as politicians "politick" and use their constituents for their own political power, was featured at the 2020 Democratic Party of Miami-Dade's Blue Gala.
eNewsChannels NEWS: -- Man8Plant Records announced today the release of "Plague Baby," a new video and single from Pete McCabe's latest album, "Many Storyed." McCabe is a folk and pop music artist, a troubadour and storyteller who is as topical and fresh today as the leading artists of the 60s were in their time.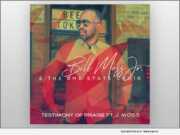 eNewsChannels NEWS: -- With a nostalgic throwback to their gospel heritage and beginnings as the dynamic "Moss Brothers," Detroit-based Salathiel Records has released the music video for the new single "Testimony of Praise" by brothers and celebrated recording artists Bill Moss Jr. and J Moss.
eNewsChannels NEWS: -- The Real J Israel announces a new EP release, "No Pressure," that includes previously-released singles, "Damn Good Man," "Freaky Tonight" and four other tunes that are sure to excite listeners. Israel's model is to give people music that they can feel.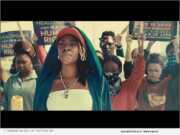 eNewsChannels NEWS: -- R&B Fusion Artist V. Tiarrá was a featured performer/artist at the 2020 Blue Gala hosted by the Miami-Dade Democratic Party. Just as she is releasing her next new song, "Digital Love," V. Tiarrá performed "Batter Up" an ode to the many societal and social issues U.S. Citizens face.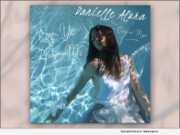 eNewsChannels NEWS: -- Who doesn't like watching fluffy polar bears, monkeys in natural hot springs, and koalas? Custom couture made out of single use objects? The official music video for "Can You Hear Me" By Danielle Alura is very eye-catching and creates an amazing picture for Mother Earth; fluffy, fashionable and factual all at the same time.