eNewsChannels NEWS: -- Nashville-based Future Girl Records today announced the release of "Traitor," a music video by the rock band We_Anomaly. The song, written by Gabriel Gabor, sounds the alarm about the dangers of the current Christian Nationalist movement in America.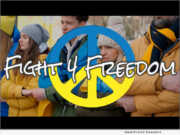 eNewsChannels NEWS: -- Talented singer-songwriter Clay Joule's and Fight 4 Freedom's latest single "O'Dream," is set to premiere on April 28, 2022 alongside a heartwarming music video. Brought to you by Truwan Records, the single touches on the on-going war taking place in Ukraine and carries themes of peace prevailing through hard times.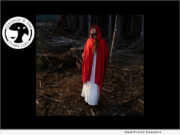 eNewsChannels NEWS: -- After successfully teaming up in 2021 to create the grim & gritty video for the title-track "Pretty Deadly" from their debut EP, it was a foregone conclusion that the right person to take on the brand-new single by Strange & The Familiars this year, would once again be none other than Jordan Henline of 88.8 Films.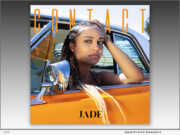 eNewsChannels NEWS: -- Classy in style, massive in appeal and savvy beyond her years, singer/songwriter and actress JADE has taken her time to learn her craft and study the business before jumping into it. The strategy is set to pay off like triple-cherry jackpots with her vibrant debut single and video, "Lucky Stars" (dropping on the artist's own TS2 Records imprint).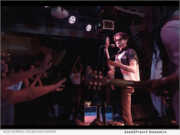 eNewsChannels NEWS: -- How a musician went viral: It all started when Nick Serena and his sister, Kaelynn, made a TikTok of Nick imitating Joe Goldberg, America's "favorite serial-killing romantic" and the protagonist of Netflix's hit show, "YOU," as played by Penn Badgley. That TikTok video has already attracted over a million views and counting!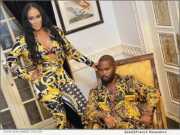 eNewsChannels NEWS: -- In what might appear to be a major contradiction of sorts, civic activist Andre Taylor is reflecting on his notoriously iconic, urban culture hustler past and bringing back his alter pimp ego, "Gorgeous Dre," with the release of his new music and video project, "Many Shades of Dre."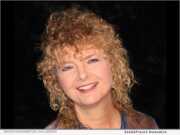 eNewsChannels NEWS: -- Bijoux Music Group LLC announced Sue Larsen's next pop single, "You Will Always Be There" is being released today, under the Bijoux Music Group LLC label and produced by Sue Larsen. It can be found on Spotify, Apple Music, Amazon Music, Pandora and all other streaming platforms. It is also available on Amazon and the iTunes Store for download as a mp3.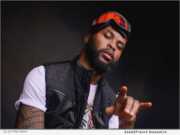 eNewsChannels NEWS: -- DJ Expression, also known as Peter O Okeke, has vowed to make a difference and to add value to the music industry by pushing the AfroBeat genre. Nigerian-born, this musical artist has developed a unique style where he's created a signature blend of mixes and sounds. Now, he's excited to announce a new mixtape to drop this week - "Traffic Light" (AFROBEAT Vol. 14).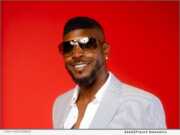 eNewsChannels NEWS: -- Singer/Songwriter Tony Hightower is taking up the mantle to be a bridge that ushers R&B audiences into Jazz - Real Jazz. With years of experience as a singer, drummer, and actor (easily recognizable from his work in Tyler Perry movies/TV/stage productions), Atlanta-native Hightower is still just getting started.
eNewsChannels NEWS: -- High Mountain Breezes today announce the release of their second pre-sale song "Will The Circle Be Unbroken," a track from their soon to be released record "Daddy's Margarita Rose." The track is now available on Amazon Music, Apple Music, Spotify, You-Tube and many other major streaming services.