Home
Tags
New York Business
Tag: New York Business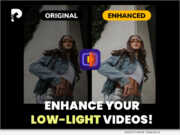 eNewsChannels NEWS: -- HitPaw, a leading software company, has announced the release of HitPaw Video Enhancer Windows V2.0.0, which has provided major updates! This new version comes with advanced features that will enable you to create professional-looking videos with ease. Even for those who are new to video upscaling, HitPaw Video Enhancer V2.0.0 is the ultimate solution for blurry videos!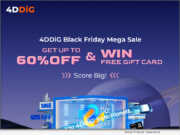 eNewsChannels NEWS: -- Prepare for an unforgettable Black Friday experience as 4DDiG, the globally renowned software provider (a Tenorshare brand), unveils its highly anticipated event, running from November 8 to December 7. During this promotional period, users who follow 4DDiG's official media channels have a significant chance to win a $100 Amazon electronic gift card.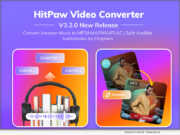 eNewsChannels NEWS: -- HitPaw, a leader in cutting-edge software technology, is excited to announce the launch of its latest software update, HitPaw Video Converter V3.2.0. Designed to meet a diverse range of user needs, HitPaw Video Converter V3.2.0 introduces several remarkable enhancements that are set to redefine the way videos and audios are managed and transformed.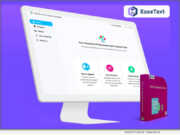 eNewsChannels NEWS: -- In a world of ever-evolving tech, EaseText is changing the speech synthesis game. EaseText Text to Speech Converter, crafted by a team of skilled engineers, makes text talk with a lifelike voice. The software offers a real voice to break barriers between text and speech. Whether you're a content creator, a teacher, or just someone who wants great-sounding speech, EaseText Text to Speech Converter must be your essential tool.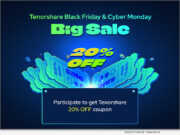 eNewsChannels NEWS: -- Tenorshare, a leading software company that specializes in data recovery and security solutions, is launching a massive Black Friday Sale on November 8 with lots of great deals and prizes. "We want to thank our customers for their support and loyalty throughout the year. This is our way of giving back and showing our appreciation," said the CEO of Tenorshare.
eNewsChannels NEWS: -- Toyota and HANG, the leading direct-to-consumer fan platform, are deploying innovative media approaches this sports season that are driving audience levels higher than television, with deeper data insights and engagement. To introduce its first-ever Grand Highlander SUV to targeted Black and Indian expat consumers, Toyota and its agencies, Burrell and InterTrend, have leveraged HANG's unique second-screen experiences to power deep engagement across more than 1 million views.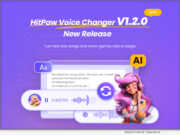 eNewsChannels NEWS: -- We are thrilled to announce the release of HitPaw V1.2.0, a significant update to our already popular software that expands its capabilities. With this new version, we are introducing two exciting new features, adding to our existing functionality and offering even more versatility and creativity to our users.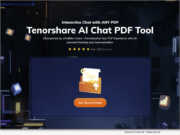 eNewsChannels NEWS: -- Are you tired of reading long PDFs? Not anymore, as Tenorshare has launched Chat PDF AI in October, 2023. It is a revolutionary tool that helps you read and summarize PDFs in a time-efficient way.
eNewsChannels NEWS: -- Have you ever encountered a situation where your iPhone or iPad is locked by a remote management iPhone? "A user of an iPhone/iPad can remove MDM from their device via the Settings menu, without requiring a computer. The problem is that many people buy second-hand devices or forget their MDM passwords," says a Tenorshare spokesperson.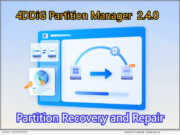 eNewsChannels NEWS: -- The loss of vital partitions can be a nightmare, especially for those who value their digital files. It can occur due to various reasons such as accidental deletions, formatting mishaps, virus attacks or system crashes. However, there is now a comprehensive and user-friendly solution that enables you to effortlessly recover deleted and lost partitions - 4DDiG Partition Manager. "As a leading software provider with a decade of experience, 4DDiG always puts user data security as its top priority," says the spokesperson of 4DdiG (a Tenorshare brand).