NEW YORK, N.Y. -- CheapOair, a top ten rated online travel agency, is pleased to announce that several of their airline partners now offer in-flight Wi-Fi, and the Apple iPad. Today's traveler is Web savvy; often booking cheap flights online, and utilizing travel gadgets, iPhones and Blackberrys.
NEW YORK CITY, N.Y. -- Accidental format is very annoying, especially when important file loss occurs. The new version of EASEUS Data Recovery Software - EASEUS Data Recovery Wizard Free Edition - the innovative and professional unformat freeware, helps you unformat a disk and recover formatted files easily and saves users time and money.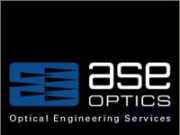 ROCHESTER, N.Y. -- ASE Optics, an optical engineering services firm that provides high tech companies with outsourced optical design expertise and short-run lens assemblies, is expanding their unique Discovery Service to reach companies worldwide. ASE's Discovery Service includes 20 hours of focused optical engineering for a discounted cost of $1750.
NEW YORK, N.Y. -- Data loss is a common scenario for most of the users who need free data recovery software. Until recently there was not one fully functional and free data recovery software solution available to recover lost files due to format, partition loss or damage without any limitation. Fortunately, addressing customer requirements, EASEUS Software released its fully functional - yet free - data recovery software solution: EASEUS Data Recovery Wizard Free Edition.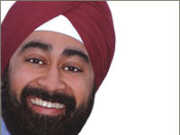 NEW YORK, N.Y. -- Election Mall and Microsoft Corp. (Nasdaq:MSFT) today announced a strategic partnership to provide the one-stop technology shop for running and winning political and issue advocacy campaigns. As part of the relationship, the companies introduced Campaign Cloud, an integrated set of customizable technologies, from online collaboration to robust Web presence. The two companies announced the relationship today at Personal Democracy Forum Conference 2010.
NEW YORK, N.Y. -- What: Press Availability with Microsoft and ElectionMall. Who: Stan Freck, Director of U.S. Public Sector Cloud Services at Microsoft and Ravi Singh, CEO and Founder of ElectionMall.com. 10am EDT, Friday June 4, at the Personal Democracy Forum Conference 2010, The Graduate Center - B. Altman Building - Breakout C, The City University of New York.
NEW YORK, N.Y. -- EASEUS Software, the provider of innovative and professional data recovery software, has been receiving widespread acclaim from almost all editors and users worldwide for the latest release of its free data recovery software, EASEUS Data Recovery Wizard Free Edition. All the reviewers and users come to evaluate this freeware's ability to recover lost files from different storage media and give their thumbs-up after a test drive.
NEW YORK, N.Y. -- Memorial Day is here and EASEUS will make your day memorable! Just as the CEO of EASEUS Software claimed a few days ago, 'We will challenge the traditional data recovery software industry and liberate our users from the limitations that most commercial data recovery software places on users. Users who choose and use our software will be given full control over the software without any limitation.'
NEW YORK, N.Y. -- Is it intolerable to be allowed to only preview lost files and limited to use a few features of the leading data recovery software offerings? Do you want to break out from those limitations and have a real tryout to get a fair idea whether the lost files can be recovered before purchasing? Have you ever sought one data recovery software solution that can really recover a certain amount of files, not just preview them?
NEW YORK, N.Y. -- CheapOair has been serving the student travel market for years, making it easy for student travelers to search and book low airfares online for domestic and international destinations. Graduating students eager to travel to Asia and explore this alluring and exotic destination can book cheap flights to Beijing through CheapOair.