eNewsChannels NEWS: (COSTA MESA, Calif.) -- New Vista Behavioral Health, a leading provider of addiction treatment, is proud to announce the acquisition of Avalon Malibu. The addition of Avalon to Infinity Treatment Centers, and Simple Recovery, expands the offerings of New Vista Behavioral Health's distinctive, effective and complementary group of addiction and mental health programs, providing exemplary care to clients struggling with chemical dependency or mental health issues.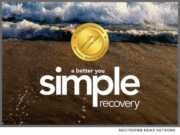 eNewsChannels NEWS: (COSTA MESA, Calif.) -- Simple Recovery, a leading Chemical Dependency Treatment Center in Orange County, California, announced today their ability to provide in-network addiction treatment services through 14 major insurance carriers, including Anthem Blue Cross.
eNewsChannels NEWS: (SACRAMENTO, Calif.) -- In addition to legalizing adult possession of small amounts of marijuana and the cultivation of up to six marijuana plants, the passage of Proposition 64 allows those convicted under the previous marijuana laws to return to court and have their conviction either completely expunged or reduced from a felony to a misdemeanor, says says California Marijuana Attorney Richard Glen Boire, of RGB LAW GROUP.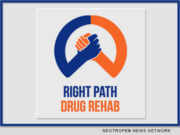 NEWS: At Right Path Drug Rehab, their compassionate and knowledgeable staff members focus on restoring clients to their maximum potential through an individualized addiction recovery program, complete with support in all areas. No one should have to face recovery alone.