Home
Tags
Non-fiction book
Tag: non-fiction book
eNewsChannels NEWS: -- With holiday shopping just around the corner, John Robert Wiltgen's riveting memoir "The Candy in My Pocket" (ISBN: 979-8986007007), is now available for the gift giving season. As a type 1 diabetic for more than 55 years, Wiltgen has been a successful business owner and now author whose memoir describes his journey of finding joy and success amidst a life riddled with obstacles and despair due to insulin-dependent diabetes.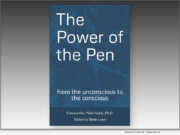 eNewsChannels NEWS: -- With its first-ever published book, "The Power of the Pen: from the unconscious to the conscious" (ISBN: 978-1970181340), The American Handwriting Analysis Foundation (AHAF) showcases 23 unique perspectives on handwriting analysis and its modern uses. Each essay is penned by a respected handwriting analyst and explores topics such as handwriting research in the digital age, human resources, the effects of medication on handwriting, genealogy, deception, signature analysis, psychology, and so much more.
eNewsChannels NEWS: -- "My Spouse, My Friend" (ISBN: 978-0228842859) is a must-have book for couples, newlyweds, those long in love, and engaged. A crash course on married life by author Ingiete Oyama, the book is a guide to navigating questions about marriage and finding answers.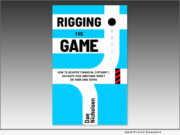 eNewsChannels NEWS: -- Legacy Launch Pad Publishing has released "RIGGING THE GAME: How to Achieve Financial Certainty, Navigate Risk and Make Money on Your Own Terms" (ISBN: 978-1956955439 paperback), written by Dan Nicholson. In "RIGGING THE GAME," Nicholson reveals why some entrepreneurs seem to always win while others routinely fail. (Spoiler alert: it's not luck.)
eNewsChannels NEWS: -- Business and Investing Book "Avoiding Swindlers" (ISBN: 978-0228881179) by Canadian author Al Rosen, is a book full of warnings based on true events. Investors lose multi-millions of dollars to financial tricksters. Many Americans and Canadians do not understand accounting loopholes that allow companies to speculatively and dishonestly inflate profits to obtain investments and loans they would not otherwise qualify for.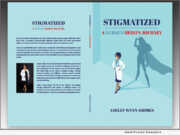 eNewsChannels NEWS: -- Founder of Cannabis Nursing Solutions, Nurse and Author Ashley Wynn-Grimes, RN, has announced the release of her new memoir, "Stigmatized: A hero's Journey" (ISBN: 978-1637903476). The book highlights the stereotypes surrounding medical cannabis for patients within the cannabis community.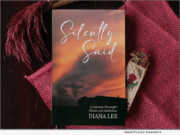 eNewsChannels NEWS: -- A harrowing story of painful illness and the damage alcoholism has on a family, "Silently Said: A Journey Through Illness and Addiction" (ISBN: 978-0228811848) is the first in the new "Silence" series by Diana Lee.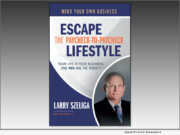 eNewsChannels NEWS: -- "Escape the Paycheck-to-Paycheck Lifestyle" (ISBN: 978-1667832098), written by Larry Szeliga and published by MYOB Publishing, is a financial literacy book that offers a fresh new solution to an age-old problem. It's not a book about how to get rich fast or how to make a million dollars, but rather a book that recounts the author's road to financial health.
eNewsChannels NEWS: -- Wordeee Publishing proudly announces the upcoming release of Dr. Pamela Jolly's latest book, "THE NARROWROAD: A Guide to Legacy Wealth" (Hardcover; On Sale: September 12, 2022; $29.95; ISBN: 978-1946274786). "The NarrowRoad" is a must-have financial wellness resource that takes a groundbreaking approach to help readers fulfill their dreams as they embark on a journey of self-discovery and use their natural gifts to their full potential.
eNewsChannels NEWS: -- How can you honor a lifetime of quirky, funny and off-color perspectives from your beloved but aging mom? If you're Bonnie Lorber Habyan, you gather all those moments, write them into a hilarious book and launch it on her 91st birthday. Legacy Launch Pad Publishing is proud to be releasing "The World According to Bess: A Funny, Unfiltered Memoir of Life Lessons from My 90-Year-Old Mom."