Home
Tags
Non-fiction book
Tag: non-fiction book
eNewsChannels NEWS: -- Publishers Newswire (PNW), a news publisher covering books, music and software launched in 2004, has announced its latest semiannual "books to bookmark" list of 8 new and interesting books from small publishers and self-published authors in North America published over the past year. These books are often overlooked due to not coming from major traditional book publishing houses.
eNewsChannels NEWS: -- Legacy Launch Pad Publishing proudly presents "Sustainability in the Air: The Innovators Helping the Aviation Industry Take Climate Action" (ISBN: 978-1-956955-80-4 [ebook]; 978-1-956955-81-1 [paperback]), co-authored by Shashank Nigam and Dirk Singer, respectively the Founder & CEO and the Head of Sustainability of aviation consulting firm SimpliFlying.
eNewsChannels NEWS: -- A message of hope coming through the veil from those who have passed over, and from the Divine Spirit who is guiding us into this new future. In Dr. Mark W. Burns' current book, "A Light Amongst the Stars" (ISBN: 978-0228893684; July, 2023), he questions: What if humanity has passed an important milestone and the message of doom, proposed by so many for so long, is now wrong?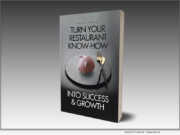 eNewsChannels NEWS: -- A new beacon of guidance has emerged in the culinary world as esteemed restaurateur and author, Billy Pham, unveils his groundbreaking book titled "Turn Your Restaurant Know-How Into Success & Growth" (ISBN: 978-0228876755).
eNewsChannels NEWS: -- Safiya Andrews, an Arizona-based author, today announced the release of her latest book "The Awkward Art of Being: Turn Your Awkward Into Your Awesome!" (ISBN: 979-8988421801). Her captivating guidebook takes readers on a transformative journey through the intricacies of social interaction, embracing the beauty of awkwardness and empowering individuals to navigate the world with confidence and authenticity.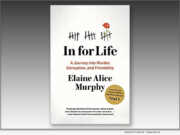 eNewsChannels NEWS: -- Bajek Publisher Services announces "In for Life: A Journey into Murder, Corruption, and Friendship" (ISBN: 978-0578965192), a true crime memoir by journalist Elaine Alice Murphy, released July 18, 2023.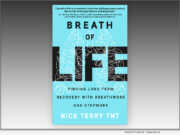 eNewsChannels NEWS: -- Legacy Launch Pad Publishing is proud to release "Breath of Life: Finding Long-Term Recovery with Breathwork and Stepwork" (ISBN: 978-1-956955-87-3 (ebook); 978-1-956955-86-6 (paperback); 978-1956955859 (hardcover)), the first book by Nick Terry TNT, a breathwork specialist, cofounder of addiction rehab Honu House in Hawaii and owner of Breath of Life Recovery.
eNewsChannels NEWS: -- Amidst decreasing productivity and the increasing dangers posed by Big Tech AI products, tech executive and entrepreneur Janak Alford presents a solution in his new book, "Intelligent Digital Ecosystems: How Rethinking Technology Will Expand Your Mind and Change Your World" (ISBN: 978-0228873020; May 2023).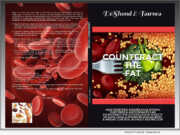 eNewsChannels NEWS: -- DéShond E Barnes, author and nutrition enthusiast, has announced the release of his book "Counteract the Fat: How Scientific Studies Have Shown That Fiber and Antioxidants Can Counteract the Physiological Effects of Junk Food & Promote Cholesterol & Weight Control Without Restriction" (ISBN: 979-8397068956).
eNewsChannels NEWS: -- Sharon Bruce, an accomplished author with a passion for storytelling, has released her latest book, "Shoebox Baby," (IBSN: 978-0228890645; May, 2023) a compelling work of creative non-fiction that chronicles the extraordinary life of Susan Fenton and the challenges she faced growing up.