Home
Tags
Non-fiction book
Tag: non-fiction book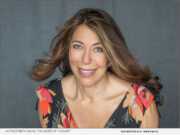 eNewsChannels NEWS: -- Beth Shaw recently released "Healing Trauma With Yoga: Go from Surviving to Thriving With Mind-body Techniques" (Blue River Press, Paperback; $18.41; ISBN: 978-1681577777).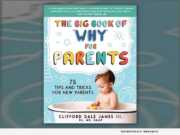 eNewsChannels NEWS: -- "The Big Book of 'Why' for Parents" (ISBN: 978-1510758162) authored by Clifford Dale James, III, MD, a board-certified Tennessee pediatrician, and published by Skyhorse Publishing, is an ideal resource for any new parent. It's filled with 75 tips and tricks to help new parents feel confident that they're doing the right thing.
eNewsChannels NEWS: -- The summer of 2020 will have varied meanings for people around the world. For Eugene L. Brill, a nature photojournalist and nonfiction author, it meant inspirational walks around New Orleans' Lafreniere Park. In his newly-released coffee table book, "Summer of 2020: Walks at Lafreniere Park," Brill shares the history and photography of this natural oasis which includes a staggering number of bird species.
eNewsChannels NEWS: -- In his newly released book "African World History" (ISBN: 979-8669353353) author Troy Gathers seeks to bring a calm to America's storm. According to Troy Gathers of BE YOU PUBLISHING, the year 2020 will forever leave a permanent blemish in our lives. Not only are we still in the middle of a global pandemic, but we are approaching one of the most controversial Presidential Elections in modern times.
eNewsChannels NEWS: -- On Oct. 22, 1914, less than three months after the start of World War I, one of the largest food-relief programs the world has ever seen was begun when the Commission for Relief in Belgium (CRB) was founded in London by a group of prominent Americans, according to Jeffrey B. Miller, author "Yanks behind the Lines: How the Commission for Relief in Belgium Saved Millions from Starvation during World War I" (ISBN 978-1538141649; Rowman & Littlefield).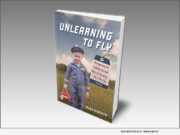 eNewsChannels NEWS: -- A new memoir, a powerful coming of age tale, is set to release this fall. "Unlearning to Fly: A Memoir of Navigating the Turbulence and Bliss of Growing Up in the Sky" (ISBN: 978-1735641300), gives a detailed account of how the author, Russ Roberts, not only helped blow up his backyard with dynamite, but also shared a Volkswagen with a moose.
eNewsChannels NEWS: -- Jill Young, author, speaker, and founder of TractionFirst releases a new book providing bosses a way to help their employees earn more. Most employees lack clarity about how their performance connects to the value they create for their company. "The Earning Advantage" (ISBN: 978-1647462758) is a unique resource for employees to earn more money while promoting their company's growth.
eNewsChannels NEWS: -- In his groundbreaking new book, Cary Weldy discusses how the science of art - including the lines, shapes, colors, patterns, and symbology in a single tattoo or art piece on the wall - dramatically changes one's life experience.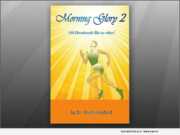 eNewsChannels NEWS: -- What A Word Publishing and Media announces the paperback print and ebook release of "Morning Glory 2" (ISBN: 978-1732824034), with 366 daily conversations for an entire year. Written by Sheila Hayford, this book is inspiring, thought provoking and refreshingly honest. It is an easy read and highly recommended.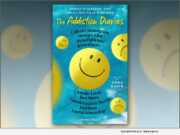 eNewsChannels NEWS: -- Launch Pad Publishing is releasing its first ever anthology, a collection of 18 essays about addiction and recovery from some of the world's top addiction and recovery writers: "The Addiction Diaries: Stories of Darkness, Hope and All That Falls in Between" (ISBN: 978-1951407278).