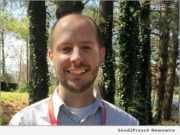 FLAT ROCK, N.C. -- Michael "Mike" Smith, M.B.A., and Certified Health Care Financial Professional (or CHFP), has been named director of finance with Four Seasons Compassion for Life. Smith attributes Four Seasons' leaders for modeling quality personal growth and professional development.
NEWS: (MORRISVILLE, N.C.) Manhattan Jeep Chrysler Dodge at 678 Eleventh Ave. and Alfa Romeo Fiat of Manhattan, 629 W 54th St. have awarded their advertising accounts to Sokal Media Group of North Carolina. Founded in 1988 by John Monninger, the family-owned and operated dealer group has a long history of providing exceptional sales expertise and service to their customers.<br/>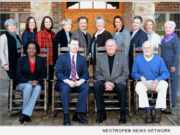 NEWS: (FLAT ROCK, N.C.) Four Seasons Compassion for Life today announced its 2016-2017 officers and directors. Officers elected were Dorothy Moyer, chair, Columbus, N.C.; Greg Burnette, vice chair, Hendersonville, N.C.; John Veazy, Esq., secretary, Hendersonville, N.C.; and Stephanie Bailey, treasurer, Asheville, N.C.
HENDERSONVILLE, N.C. /eNewsChannels/ -- NEWS: Four Seasons Compassion for Life, Flat Rock, announces its 12th annual Camp Heart Songs to be held at Camp Tekoa, on Saturday and Sunday, August 15-16, 2015. Now in its 12th year, Camp Heart Songs is a two day camp for children who need to grieve in a fun, safe and supportive environment.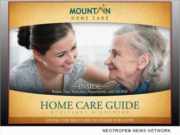 ARDEN, N.C. /eNewsChannels/ -- NEWS: Mountain Home Care founder Lana Wilde knows that when families need help with home care matters, a source of reliable information can be difficult to find. That's why the leading private home care agency in western North Carolina today launched the publication of its 'Home Care Guide.'
FLAT ROCK, N.C. /eNewsChannels/ -- NEWS: Millicent Burke-Sinclair, Ed.D, MBA, SPHR, SHRM-SCP, director of human resources with Four Seasons Compassion for Life in N.C., has been awarded the prestigious senior certified professional designation from the Society for Human Resource Management.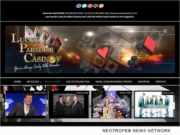 CHARLOTTE, N.C. /eNewsChannels/ -- NEWS: Everyone wants their own little piece of paradise and that's exactly what a new global, online media magazine - Lucky Paradise Casinos - delivers. Is it about casinos? No, not really. It's about feeling good and being lucky. A first in global media magazines, Lucky Paradise Casinos, is filled with content designed to showcase pure entertainment.
RALEIGH, N.C. /eNewsChannels/ -- NEWS: Ninety-two years after the Equal Rights Amendment was first introduced, North Carolina Rep. Carla Cunningham says she is ready to bring it back to life, according to the Asheville Chapter of the National Organization for Women.
ASHEVILLE, N.C. /eNewsChannels/ -- NEWS: North Carolina author and intuitive counselor David Swing says gnomes, elves and other fairies are found not just in Europe, but also in the United States and other countries around the world. He has written about his experiences with fairies in his books, 'Gnomes in the Garden: Celtic Faerie Teachings' (ISBN: 978-0974239408) and 'The Celtic Owl' (ISBN: 978-0974239415).
PINEHURST, N.C. /eNewsChannels/ -- NEWS: High-fructose corn syrup, a changing sugar industry, and practical leadership methods weave an absorbing tale of business, family, social responsibility, and commitment in this important business memoir written by Doug Lapins. 'SWEET SUCCESS: A Journey of Change and Challenge' (ISBN 978-0-9905995-0-0; paper; Foursome Press) chronicles the changes, challenges, and guiding principles of a thirty year stellar corporate career.