ASHEVILLE, N.C. /eNewsChannels/ -- NEWS Apr 11, 2013: North American Roofing strengthens its national position as one of the largest commercial roofing companies in the U.S. with the award to participate in the National Joint Powers Alliance (NJPA), through their premier construction program with ezIQC, which helps municipalities find sources for construction and repair facilitating the competitive bid process on behalf of their members.
GREENSBORO, N.C. /eNewsChannels/ -- Asheville fine artist Cindy Walton has been selected as one of 20 North Carolina abstractionists to present her work, technique, and inspiration in the innovative Pecha Kucha style on April 23, 2013, as part of the Green Hill Center for North Carolina Art spring focus on abstract art.
ARDEN, N.C. /eNewsChannels/ -- Aging in place shouldn't be a mystery. Ten years ago, dynamic female entrepreneur Lana Wilde started her business, Mountain Home Care, in the basement of the family home with one client, one caregiver, and a commitment to meet the needs of families who take care of their loved ones in times of extended illness.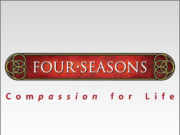 FLAT ROCK, N.C. /eNewsChannels/ -- When Janet Bull, Ph.D., the award-winning chief medical officer of Four Seasons Hospice goes to work, it's more than showing up for a job. She helps people find meaning. Palliative care, which occurs before end of life is at hand, comes at the vulnerable time when a person who may have chronic multiple illnesses admits they need support to maintain their quality of life.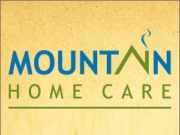 ARDEN, N.C. /eNewsChannels/ -- When self-described worker bee Lana Wilde became an empty nester, she turned her open heart and gift for volunteer care giving into a one-of-a-kind family business. Ten years later, Mountain Home Care celebrates a decade of quality care offered in service to other western North Carolina families who need a helping hand during an extended illness.
RALEIGH, N.C. /eNewsChannels/ -- Accounting software specialist, Massey Consulting continues its educational webcast series with the session '5 Ways to Get More Likes on Your Facebook Page' presented by Randy Vaughn, principal of Marketing Twins.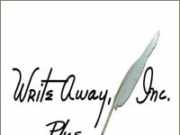 ASHEVILLE, N.C. (SEND2PRESS NEWSWIRE) — Patience pays off. After several months of business development and research, Write Away, Inc. announces that its pavement-pounding techniques have paid off. "While business has been steady, we've been focused on bringing the business to the next level. Planted seeds are finally beginning to take root," Bryan Sullivan, co-owner says. [...]
RALEIGH, N.C. /eNewsChannels/ -- Accounting software specialist, Massey Consulting will be launching its educational webcast series for CPAs with the session 'CPAs and Social Media' presented by marketing strategist Dawn Westerberg. Massey Consulting provides accounting software products and services and works with CPAs in assisting their clients with software selection, implementation and services.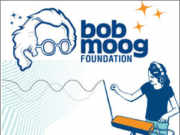 ASHEVILLE, N.C. /eNewsChannels/ -- Dr. Bob's SoundSchool (DBSS), the Bob Moog Foundation's hallmark educational project, is expanding to serve two school districts in Western North Carolina. Twenty-five teachers from Asheville City Schools and Buncombe County Schools will be teaching the 10-week curriculum to over 500 second grade students beginning in January. This marks the first time that the two school districts have collaborated on a teaching program.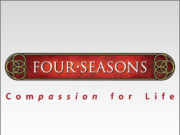 FLAT ROCK, N.C. /eNewsChannels/ -- Four Seasons, Compassion for Life has received recognition as a top hospice care provider in the state for its significant percentage of patients served for almost a decade.