eNewsChannels NEWS: -- NYC-based artist and free speech activist Andy Golub announced today his 9th annual NYC Bodypainting Day will be held on Sunday, July 24, 2022 at Union Square Park at 17th Street between Broadway & Park Avenue South. Each year, Human Connection Arts (HCA) - a non-profit organization Golub founded - invites the public to witness artists from around the world paint nude models, of all shapes and sizes, at a colorful, community-based, celebration of life.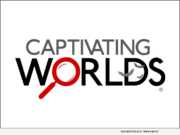 eNewsChannels NEWS: -- Captivating Worlds proudly announces its official Grand Opening on Thursday, July 15 in New Albany / Northeast Columbus. Captivating Worlds offers real life puzzle/escape rooms where friends, families and co-workers work together to solve mysteries, puzzles and games before the time runs out.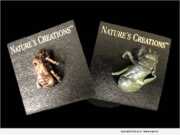 eNewsChannels NEWS: -- Maryland-based Nature's Creations artists are freezing moments from nature that occur once every 17 years by covering the shell casings and the remains of full formed brood X cicadas in copper. These fascinating detailed treasures are all one-of-a kind since the actual cicada specimens are still intact inside.
eNewsChannels NEWS: -- If you're looking to disrupt an industry, you develop a radical marketing campaign that captures the attention of your target audience. LaundryCare by Fabricare is a new service that seeks to do just that.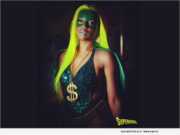 eNewsChannels NEWS: -- Available now on all major streaming services, the amazing debut single and accompanying video for 'The Official Adventures of Superhoe' by one of the most exciting new artists in all of hip-hop, Superhoe. (MATURE)
eNewsChannels NEWS: -- Performing artist, TIPZY, debuts satirical music video, "COVID Dance," that uses humor to comment on the ways we choose to (or not to) stay safe during the pandemic.
eNewsChannels NEWS: -- A new and interactive web experience created by author Paul Orwell, lets users apply for a job with someone who sounds just like Donald Trump. It's CallDonaldTrump.com and its piquing curiosity for people on both sides of the aisle.
eNewsChannels NEWS: -- The global pandemic has impacted many facets of American life, causing stress and uncertainty. Specialtea Gifts today announced the launch of their new product, the "Dunk A Trump" Tea Infuser. This tea infuser was designed as both a humorous gift and an actual tea infuser.
eNewsChannels NEWS: -- Aaron Ozee, author of notable children's book, "Regulus" (ISBN: 9781387010790), has partnered with popularized international tourism organization, Young Pioneer Tours, bringing a printed copy of his charming narrative along with them during their expedition into the exclusion zone of the Chernobyl nuclear disaster.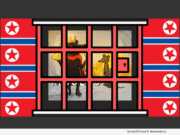 eNewsChannels NEWS: -- Aaron Ozee, author of the notable children's book, "Regulus" (ISBN: 9781387010790), clashed with the government of North Korea when the attempt was made to bring his parable across the border at Panmunjom.