eNewsChannels NEWS: -- It's beginning to look a lot like Christmas at two Ohio Nissan dealerships. Airport Nissan in Cleveland and Nissan of Streetsboro are inviting people to come and take a chance at winning a three-year lease on a new 2017 Nissan Sentra. Their "Christmas-In-July Lease Giveaway" is running through Monday, July 17 when the grand prize winner will be drawn from entries accumulated at both dealerships.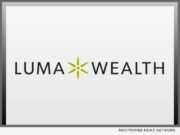 eNewsChannels NEWS: -- Is there a benefit to having a financial advisor focused on women? For many women, the answer is probably "yes" and the recently launched Luma Wealth Advisors is ready to meet their planning needs.
eNewsChannels NEWS: -- Tipp City Veterinary Hospital (TVCH) has become the first and only veterinary practice in Miami County to add Fear Free certification to their practice. The Fear Free(SM) training and certification program aids veterinarians and their staff in providing a safe and comfortable environment for pets that reduces fear and anxiety during visits.
eNewsChannels NEWS: -- Hedstrom Fitness is thrilled to announce the launch of their newest product in the Hydro-Inertia(R) Training line, the Surge(R) Storm. Hedstrom Fitness has brought Hydro-Inertia Training to the forefront with the Surge and Kamagon Ball(R) over the last three years.
eNewsChannels NEWS: -- Just three years after partnering with Energy Optimizers, USA, on an ambitious energy improvement project, Kettering City Schools has saved more than $900,000 in utility costs. The project, which began in 2013, included interior and exterior lighting retrofits, districtwide controls commissioning, advanced energy management programming and Energy Star certifications.
eNewsChannels NEWS: (TIPP CITY, Ohio) -- Just three years after contracting with Energy Optimizers, USA, on a project to reduce energy usage and save taxpayer dollars, Graham Local Schools has far exceeded initial projections for energy savings.
TIPP CITY, Ohio -- The Dayton Woman's Club (DWC), an organization with roots that reach back 100 years into Dayton's past, is continuing with its efforts to blend the best of the past with the best of the present. It just completed a project to bring its lighting systems up to 21st century technology through a partnership with Energy Optimizers, USA.
TIPP CITY, Ohio -- The Cambridge City Schools Green Team, a student group focused on sustainability that is sponsored by Energy Optimizers, USA, made tremendous progress on advancing energy-related education during the school year.