Home
Tags
Online Shopping Sites
Tag: Online Shopping Sites
NEW YORK, N.Y. /eNewsChannels/ -- NEWS: James Allen has taken another quantum leap forward with its True-Life Ring Imagery. This state-of-the-art imagery gives jewelry customers the best possible perception of the engagement ring they are about to buy. James Allen is the only luxury retailer to offer this level of quality.
ATLANTA, Ga. /eNewsChannels/ -- NEWS: Online electronics retailer Credit Zippo is celebrating its forthcoming nationwide grand opening with a Grand Sweepstakes Giveaway. With no purchase necessary, prizes include a Google Glass, a Samsung 75-inch Smart 3D-HDTV, a Razor Edge Gaming System, and a cash gift award to each winner.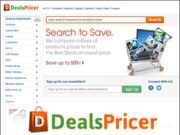 ISELIN, N.J. /eNewsChannels/ -- Dev Soft Technologies Inc. today announced the formal launch of DealsPricer(TM), a new price comparison website targeted at online shopping from the United States. Launched on March 6, 2013, DealsPricer's comparison tool empowers consumers to enjoy great savings by choosing from over 1 million deals on a wide range of products.
CARMEL VALLEY, Calif. /eNewsChannels/ -- NEWS Apr 3, 2013: California olive tasting and retail shop, The Quail and Olive, have launched a new online store for foodies on the go. 'The Quail and Olive team is having a great time collaborating and experimenting in our kitchens to create recipes for our new website,' said Dr. Stephen Brabeck, cardiologist and proprietor.
GUANGZHOU, China /eNewsChannels/ -- SandalUp launches online store to serve native English-speaking customers. The company has grown over the 10-plus years it has been in business and customers can now shop for fashion sandles from the U.S., Canada, U.K., Australia and New Zealand.
LOS ANGELES, Calif. /eNewsChannels/ -- Online luxury diamond retailer Angara launches their 2013 'Valentine's Day Gift Guide' with a selection of unique jewelry which is sure to make your loved one feel special. Looking for the perfect Valentine's Day gift? You can't go wrong with a beautiful piece of jewelry.
NEW YORK, N.Y. /eNewsChannels/ -- Drew Waters of Most Comfortable Shoes highlights his Top Picks for comfortable work shoes. According to Waters: 'Finding comfortable work shoes can be the ultimate challenge. Not only does the ideal pair of shoes need to fit well; they need to complement your wardrobe, suit your company's workplace attire, and give your feet support throughout the day.'
HOUSTON, Texas /eNewsChannels/ -- Starting Dec. 7, 2012 one of Sugar Land Texas' most iconic brands, Whiteflash wants to give you a holiday twinkle treat! Blingle all the way! Pin your fantasy 'Holiday Wedding' and diamond jewelry from Whiteflash for a chance to win $2,500 Verragio Engagement Ring set with a 1 carat blue sapphire from Whiteflash Inc.
VICTORIA, Texas /eNewsChannels/ -- Makeup Artist Christina Sanchez has been passionate about makeup and skin care for quite some time. She is a family woman and a mother, who is a professional makeup artist with a small retail store in Victoria. Christina has a customer oriented approach that has won her success in her terrestrial ventures. She has now taken that success to a new online store.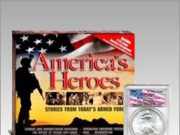 AUSTIN, Texas /eNewsChannels/ -- The United States Gold Bureau announced today the general availability of Silver Eagle Coins recovered from several bank vaults below the World Trade Center. These coins were removed from the rubble following the September 11 terrorist attacks in 2001.