Home
Tags
Ontario Business
Tag: Ontario Business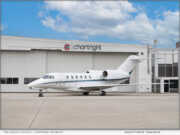 eNewsChannels NEWS: -- Chartright Air Group has announced that it has added two new Cessna aircraft, a Citation X and Citation Excel. The Cessna Citation X will be based at the John C. Munro Hamilton International Airport (YHM). Manufactured by Cessna, the aircraft has a range of 3,000 nm and a cruise speed of 525 knots, making it the fastest cross-continental private jet in the world.
eNewsChannels NEWS: -- An inspiring story about finding your purpose and achieving happiness by tapping into three spheres: personal growth, family values, and career focus, "For A Better Chance At Life: Achieving Life Satisfaction" (ISBN: 978-0228880103; Tellwell Publishing) is a personal development novel by author Jonathan J. Woolverton.
eNewsChannels NEWS: -- A fantastical story set in a world where paladins are heroes and the champions of the gods finds itself in the shadow of a looming threat. Their only choice? To rely on the services of an uneducated, incapable and stubborn paladin named Krell, whose adventures we follow in the fantasy novel "Beginning of Arrogance" (ISBN: 978-0228868668; Tellwell) by Bryan Cole.
eNewsChannels NEWS: -- In Yvonne Van Lankveld's current novel "The Park Street Secrets" (ISBN: 978-0228869252; released Sept., 2022), new neighbors move into a historic government building and classic film location on Park Street in Niagara Falls Canada. The building was featured in the film noir "Niagara" starring Marilyn Monroe.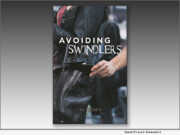 eNewsChannels NEWS: -- Business and Investing Book "Avoiding Swindlers" (ISBN: 978-0228881179) by Canadian author Al Rosen, is a book full of warnings based on true events. Investors lose multi-millions of dollars to financial tricksters. Many Americans and Canadians do not understand accounting loopholes that allow companies to speculatively and dishonestly inflate profits to obtain investments and loans they would not otherwise qualify for.
eNewsChannels NEWS: -- Little League® Canada has partnered with Stack Sports to further its goal of using innovative technology to simplify league administration and grow participation. The Goalline platform, powered by Stack Sports, will offer affiliated Little Leagues throughout Canada the technology solutions they need to grow and manage their organizations.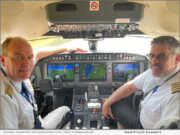 eNewsChannels NEWS: -- Chartright Air Group today announced the successful installation of the first Rockwell Collins Pro Line Fusion avionics suite in a Canadian aircraft. The Pro Line Fusion avionics suite provides enhanced efficiency, reliability, and safety.
eNewsChannels NEWS: -- This press release is to serve as the official announcement by GRANDO on the release of the 2nd SINGLE titled "Time" from the forthcoming ALBUM "By Your Side." The Single is available on all Streaming Services.
eNewsChannels NEWS: -- Chartright Air Group announced that the Global 5500 and Challenger 650 by Bombardier joined their fleet based at Toronto Pearson International Airport. With over 30 years of Aircraft Management experience and fleet numbering more than 50 aircraft, Chartright Air Group acquired the international recognition, as a leading Canadian business transportation provider.
eNewsChannels NEWS: -- What do you get when you mix multidisciplined, modern artists from around the world with a cutting-edge blend of technology and art? You get Modern Art Cartel. Modern Art Cartel is at the forefront of combining art with technology and has developed the world's first AI digital artist, MysterioAI, that creates engaging NFTs (non-fungible token) or collectible digital assets.