Home
Tags
Ontario Business
Tag: Ontario Business
eNewsChannels NEWS: -- Chartright Air Group announced that the Global 5500 and Challenger 650 by Bombardier joined their fleet based at Toronto Pearson International Airport. With over 30 years of Aircraft Management experience and fleet numbering more than 50 aircraft, Chartright Air Group acquired the international recognition, as a leading Canadian business transportation provider.
eNewsChannels NEWS: -- What do you get when you mix multidisciplined, modern artists from around the world with a cutting-edge blend of technology and art? You get Modern Art Cartel. Modern Art Cartel is at the forefront of combining art with technology and has developed the world's first AI digital artist, MysterioAI, that creates engaging NFTs (non-fungible token) or collectible digital assets.
eNewsChannels NEWS: -- Voices announced the winners of the 2020 Voicey Awards through a week-long social media campaign. The leading marketplace for voice over services hosts these awards annually to showcase the voice actors who are at the top of their craft.
eNewsChannels NEWS: -- Kids' screen time has soared during the pandemic, yet parents are reluctant to restrict it because it's their primary way of learning, socializing and playing. TimeoutIQ has the solution. It helps parents to subtly manage screen time, and challenges kids with educational content at their grade level while playing games, watching videos or engrossed in social media.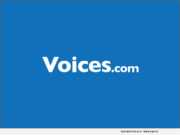 eNewsChannels NEWS: -- Voices.com has released their tenth annual trends report that looks at creative services industries - including advertising, education, media, entertainment, technology, and more - and provides insights into trends that impacted them in 2020 and makes predictions for trends in 2021.
eNewsChannels NEWS: -- Retail expert Ms. April Sabral is a coach and entrepreneur with nearly three decades of excellence in global retail leadership among brands such as Starbucks, Apple, Gap, Banana republic and DAVIDsTEA; and is the founder of Retailu. Her new book is 'The Positive Effect: A Retail Leader's Guide to Changing the World' (ISBN: 979-8639638503).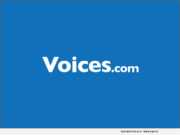 eNewsChannels NEWS: -- Voices.com, the world's leading marketplace for voice over services, is thrilled to announce that it was awarded the Beyond Borders Award at last night's Business Achievement Awards gala. Presented by the London Chamber of Commerce, this award recognizes the global initiatives of a local business who has expanded their business outside of Canada.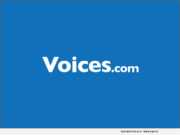 eNewsChannels NEWS: -- Voices.com, the world's largest marketplace connecting businesses to voice over talent, announced the launch of Voices Enterprise, an enterprise-level membership plan that offers creative teams the flexibility and support needed to deliver high-quality voice over at scale.
eNewsChannels NEWS: -- Easily Moved Equipment (eme) is excited to announce yet another world's first with the launch of the eme 20000R 10 Ton portable aluminum Gantry Crane. The eme 20000R is in a class by itself as the world's first portable aluminum Gantry Crane that can be moved under rated lifting capacity of 10 Tons.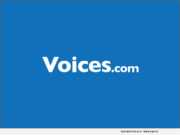 eNewsChannels NEWS: -- Voices.com, the world's leading marketplace for voice over services, and Voicify, the enterprise conversational experience platform deploying to voice assistants, have formed a partnership to help brands serve their customers better through the power of the human voice.