Home
Tags
Ontario Business
Tag: Ontario Business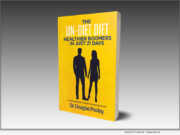 eNewsChannels NEWS: -- Dr. Doug Pooley, a distinguished figure in the field of health and wellness with over four decades of experience, has unveiled his transformative health reclamation strategy in his latest book, "The UN-Diet Diet" (IBSN: 978-0228867654 August, 2023).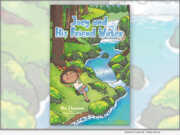 eNewsChannels NEWS: -- In Ellen J. Lewinberg's current picture book, "Joey and His Friend Water" (ISBN: 978-0228881698; May 2023), Joey, the main character in the book, finds that he is able to talk to the water in a stream behind his house. Joey finds it hard to believe that he is talking to and learning from Water, and keeps checking the ideas that Water is presenting to him.
eNewsChannels NEWS: -- Introducing Bubblegum Kids- a sugar-free gum with that classic bubblegum flavor, offering a nostalgic journey back to the carefree days of childhood with every delightful chew. Guided by their passion for bubblegum, Oliver and Zach Hyman embarked on a mission to craft a high-quality, health-conscious alternative to traditional bubblegum.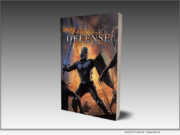 eNewsChannels NEWS: -- A fantastical story set in a world where paladins are heroes and the champions of the gods finds itself in the shadow of a looming threat. Their only choice? To rely on the services of an uneducated, incapable and stubborn paladin named Krell, whose adventures we follow again in the fantasy novel "Futility of Defense" (ISBN: 978-0228892243; July, 2023) by Bryan Cole, the second book in the "A Paladin's Journey" series.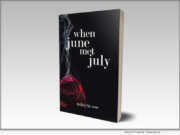 eNewsChannels NEWS: -- Mikayla Rose, a talented and promising English graduate, has unveiled her remarkable debut young adult novel, "When June Met July" (IBSN: 978-0228882497; April 2023). This gripping tale takes readers on an emotional journey through the complexities of love, friendship, and the challenges of navigating life's unexpected twists.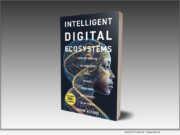 eNewsChannels NEWS: -- Amidst decreasing productivity and the increasing dangers posed by Big Tech AI products, tech executive and entrepreneur Janak Alford presents a solution in his new book, "Intelligent Digital Ecosystems: How Rethinking Technology Will Expand Your Mind and Change Your World" (ISBN: 978-0228873020; May 2023).
eNewsChannels NEWS: -- n Sean Lewis' current picture book, "Finna Lit: Creativity. Entrepreneurship. Lifestyle. Money" (ISBN: 978-0228883821; April, 2023), the main character, Dell, uses his wits and experiences to create his own path to financial independence. His connection with his family and his passion for being financially literate lead him to learn from others, but most importantly educate his friend.
eNewsChannels NEWS: -- Sharon Bruce, an accomplished author with a passion for storytelling, has released her latest book, "Shoebox Baby," (IBSN: 978-0228890645; May, 2023) a compelling work of creative non-fiction that chronicles the extraordinary life of Susan Fenton and the challenges she faced growing up.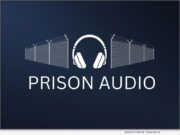 eNewsChannels NEWS: -- Being incarcerated is a world of its own that a lot of people don't know anything about. Founded in 2022, by William Michael Tweedy, Prison Audio is a multimedia production company that produces many prison related podcasts, which help develop and teach an incarcerated individual the ability to write and tell first person stories to the outside world.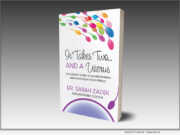 eNewsChannels NEWS: -- Author and licensed Naturopathic Doctor, Sarah Zadek, has released a comprehensive guide to fertility. The book is titled "It Takes Two... And A Uterus: The Ultimate Guide to Understanding and Enhancing your Fertility," (ISBN: 978-0228884170; March 1, 2023) the book offers evidence-based guidance on improving the odds of a healthy pregnancy, whether naturally or with the help of advanced reproductive technologies such as IVF.