Home
Tags
Outdoors and Camping
Tag: Outdoors and Camping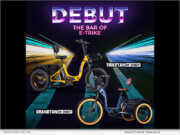 eNewsChannels NEWS: -- Addmotor, a rapidly expanding electric vehicle company, is delighted to unveil the latest upgrade to its Triketan M-330F electric trike, designed to redefine the riding experience for outdoor enthusiasts of all levels. Engineered with a combination of power, versatility, and ruggedness, this etrike provides the ultimate companion for all your outdoor adventures.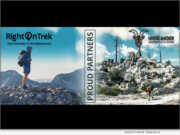 eNewsChannels NEWS: -- RightOnTrek, which aims to introduce everyone to the great outdoors and backpacking, is partnering with international backpacking adventure company HIGHLANDER to provide its award winning meals and gear rental support for HIGHLANDER's US based events.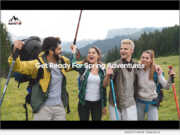 eNewsChannels NEWS: -- As the weather starts warming up and many are gearing up for hiking, trekking, and other spring adventures, lightweight and durable outdoor footwear designed to provide stability and comfort is inevitable. Nortiv8, a leading footwear brand that offers top-quality outdoor shoes, has kick started the year with improved customer services while providing an exciting offer for first-time shoppers.
eNewsChannels NEWS: -- RightOnTrek was selected as a finalist in the 2023 Outdoor Retailer Innovation Awards. Already receiving multiple best-in-class awards and recognitions from Backpacker Magazine for their outdoor adventure meals, they now earn recognition for their packaging and product experience pairing as well.
eNewsChannels NEWS: -- Since 1979, MAG Instrument has manufactured its quality, innovative MAGLITE® flashlights to meet the lighting and safety needs of outdoors enthusiasts, law enforcement, firefighters, military, mechanics, construction workers, and more. Mossy Oak and Maglite are pleased to announce Mossy Oak camouflage patterns are now available on the Maglite XL50 LED 3-Cell AAA mini flashlight.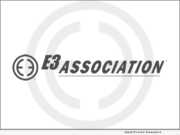 eNewsChannels NEWS: -- E3 Association, a purveyor of online and offline hybrid membership programs, announced additions and changes in staff and new innovative versions of their divisional brands today. E3 Association is a purveyor of online and offline hybrid membership programs, bringing unique experiences to the different outdoor lifestyles and sports vertices.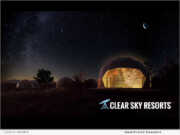 eNewsChannels NEWS: -- Looking for a unique vacation experience this year? Tempe, Arizona-based Clear Sky Resorts launches their second season on May 26, 2022. Their resort near the Grand Canyon has elevated glamping to a whole new level of luxury by bringing the outdoors inside.
eNewsChannels NEWS: -- MAGLITE and Trekin outdoors! have formed a partnership which will highlight the outdoor adventures of the Trekin Outdoors! team and will include the generous use of Trekin Outdoors! footage in the MAGLITE social media and offer fans of Trekin Outdoors! the chance to win MAGLITE products.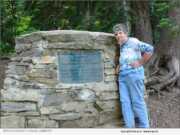 eNewsChannels NEWS: -- This Sunday marks the 70th anniversary of one of the deadliest lightning strikes in the U.S. and the National Lightning Safety Council is recalling the tragic event to spotlight the dangers of lightning, a common, yet underrated weather peril.
eNewsChannels NEWS: -- In preparation for the season kicking off, ACE Adventure Resort announced they are looking for seasonal employees to fill a variety of positions. Adjacent to the New River Gorge National Park and Preserve, ACE, a family owned and community-based resort, operates on 1,500 acres of lush property.