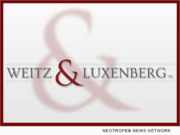 HACKENSACK, N.J. /eNewsChannels/ -- NEWS: Weitz and Luxenberg today announced that a global settlement program involving Stryker's Rejuvenate and ABGII modular hip implants was executed before and announced by Superior Court Judge Brian R. Martinotti in Bergen County, New Jersey. The settlement was finalized after four months of negotiations before retired United States Magistrate Judge Diane Welsh of JAMS in Philadelphia.
NEW YORK, N.Y. /eNewsChannels/ -- NEWS: Reports of at least four deaths and nearly 150 injuries from exploding airbags that hurl jagged, razor-sharp pieces of shrapnel at drivers and passengers spurred leading national law firm Weitz & Luxenberg to today announce it is preparing for a class action suit against airbag manufacturer Takata Corp.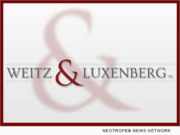 NEW YORK, N.Y. /eNewsChannels/ -- NEWS: Two keys that earlier this year led to a $9-billion courtroom victory by Weitz and Luxenberg, P.C., against the maker of the diabetes drug Actos, were revealed Monday when National Law Journal named the New York City-based personal injury firm to its debut list of 'America's Elite Trial Lawyers.'
NEW YORK, N.Y. /eNewsChannels/ -- NEWS: New York law firm, Weitz and Luxenberg today announced it has begun investigations of two major computer-hacking episodes threatening to produce a nationwide wave of identity thefts that could amount to dollar losses in the billions for U.S. consumers and banks.
NEW YORK, N.Y. /eNewsChannels/ -- NEWS: An alleged faulty integrated power module causing potentially life-endangering electrical system malfunctions in certain late-model Chrysler cars, minivans and trucks has prompted N.Y. law firm Weitz and Luxenberg to launch an investigation.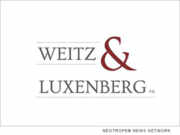 NEW YORK CITY, N.Y. /eNewsChannels/ -- NEWS: The multidistrict-litigation court currently overseeing more than 100 class actions and numerous personal injury lawsuits against General Motors (NYSE:GM) has appointed attorney Robin L. Greenwald of Weitz and Luxenberg in New York to serve as liaison counsel.
NEW YORK CITY, N.Y. /eNewsChannels/ -- NEWS: Actos manufacturer Takeda and its partner Eli Lilly were hit this week with a $9 Billion verdict over the safety of their popular diabetes drug. After a two month trial, the jury found that Weitz and Luxenberg client Terrence Allen's use of Actos caused bladder cancer and the drug manufacturer and marketer failed to warn of this life-threatening risk.
NEW YORK CITY, N.Y. /eNewsChannels/ -- NEWS: A four-month legal battle ended this week in victory for the families of three New York area workers stricken by mesothelioma, a rare cancer caused by asbestos exposure. The verdict, announced Tuesday by a New York Supreme Court jury, brings closure to the fight for justice of three workers unwittingly exposed to toxic materials on the job. Weitz and Luxenberg filed suit more than a year ago on behalf of the three men.