Home
Tags
Pennsylvania Business
Tag: Pennsylvania Business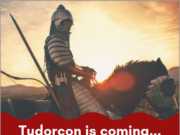 eNewsChannels NEWS: -- Tudor history lovers from around the country will congregate in Manheim, Pennsylvania for three days of feasting, lectures from leading historians, music, and entertainment in the world's first Tudorcon from October 18-20, 2019. Conceived by Heather Teysko, creator of the Renaissance English History Podcast, the event aims to build community in the Tudor world while providing education, fun, and new friendships.
eNewsChannels NEWS: -- Giroud Tree and Lawn explains what Spotted Lanternfly is, how they harm trees and properties, and how to get rid of them. Spotted Lanternfly have been seen all over Philadelphia, Bucks and Montgomery Counties in 2019.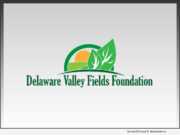 eNewsChannels NEWS: -- For the first time in decades, the long-lost heritage grain, Rosen rye, will be distilled into rye whiskey in Pennsylvania! "The last man to distill Rosen rye into whiskey at Michter's Distillery in Schaefferstown, Pa. will be the first to distill it here again," said Laura Fields, founder of the American Whiskey Convention and CEO of the non-profit, The Delaware Valley Fields Foundation.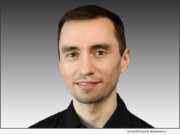 eNewsChannels NEWS: -- Intermittent fasting is not a new topic, but one that's gaining more and more traction when it comes to weight loss and achieving a healthy lifestyle. After Jeff Mirro, a health enthusiast, started researching all he could about the subject, he decided to start a blog - JeffMirro.com - where he posts data and research, shares personal stories and resources and works to help people achieve optimal health.
eNewsChannels NEWS: -- On Sunday, August 11, thousands of spectators will come to Ardmore to cheer on amateur and professional cyclists at the third annual Main Line Bike Race from 8 a.m. - 5 p.m. announced Narberth Ambulance. Cycling fanatics from across the region will descend upon downtown Ardmore to watch as some of the sport's top athletes race through town.
eNewsChannels NEWS: -- In the midst of summer, kids need protection from disease-carrying mosquitoes and ticks. The experts at Giroud Tree and Lawn share a summertime checklist to keep kids safe from biting insects. Teaching kids ways to prevent mosquito and tick bites will empower them to be mindful of their surroundings while out in nature.
eNewsChannels NEWS: -- Gallospole will release the political allegory, TARAC WIPPP, which stands for The American Right for Adequate Chair Width In Public & Private Places, on July 15, 2019. In a series of videos, animations and soundtracks, TARAC WIPPP, a fictitious lobbying organization led by Gallospole, peddles the conspiracy theory that the weaponization of chairs, perpetrated by known and unknown entities, discriminates against obese Americans.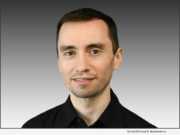 eNewsChannels NEWS: -- Health enthusiast Jeff Mirro has announced a new blog - JeffMirro.com - that gives free advice on intermittent dry fasting to lose weight and cure health problems. It draws from the collected experience and knowledge of many of the most influential online experts and motivates people to lose weight, heal, and rejuvenate.
eNewsChannels NEWS: -- Philly Games Inc. announces its first location of Queen & Rook Game Cafe will be near the corner of 2nd and South Streets, at the site of the former Hikaru restaurant. Philadelphia's newest player is getting ready to make its first move with a late Summer opening. They promise a game library of more than 1,000 new and vintage board games, a retail section, easy to share plates, local drafts and a full liquor license.
eNewsChannels NEWS: -- The Spotted Lanternfly is a destructive insect that has officially invaded Philadelphia, Bucks and Montgomery Counties! All winter long, their eggs lay waiting for the warm weather, and the Spotted Lanternfly Nymphs have already started to emerge. The experts at Giroud Tree and Lawn share what to look for and how to capture and destroy these destructive insects.