Home
Tags
Pennsylvania Business
Tag: Pennsylvania Business
eNewsChannels NEWS: -- If a homeowner's lawn looks uneven and just plain ugly in some spots, how the grass is being mowed might be affecting its appearance, says Giroud Tree and Lawn. From how to set the mower height to how soon after the rain falls the grass is cut, good mowing practices are important for keeping a lawn looking vibrant, healthy, and green all season long.
eNewsChannels NEWS: -- Holmes Dental, a family-owned and operated business, is serving Dentists since 1975 with an innovative line of dental solutions including QYK-SET line of Acrylics, deMark dental tools, Sore Spotters for dentures, and Temp and Perm Grippers to handle crowns.
eNewsChannels NEWS: -- A year ago, Joe Austin proudly announced the opening of Rhino Waterproofing Solutions, a premier waterproofing company providing state-of-the-art, high-quality basement waterproofing and mold remediation services. Twelve months later and Austin is proudly charging full-speed ahead into an expansion of his services -- Rhino Exterior Solutions.
eNewsChannels NEWS: -- Global DMS, a leading provider of cloud-based appraisal management software, announced that it has launched a new Compliance Guarantee Program for those that utilize its EVO-Res appraisal management platform, which covers all fines in the event that a client is found out of compliance, but is using the software's Best Practice Configuration.
eNewsChannels NEWS: -- The Pearce Law Firm, Personal Injury and Accident Lawyers P.C. has a new pedestrian fatality study which highlights accident statistics and community response. Accidents involving pedestrians resulting in serious injuries or fatalities are on the rise in Philadelphia.
eNewsChannels NEWS: -- People facing plumbing issues in the midst of the COVID-19 pandemic are currently unable or unwilling to invite a professional plumber into their homes. That's a tricky situation to be in. Rocket Plumbing & Drain is working to answer the call and has figured out how to save its community time, money and stress through its free virtual and tele-plumbing services.
eNewsChannels NEWS: -- When it comes to growing grass in the shade, the process can be incredibly frustrating for homeowners. The Lawn Care Experts at Giroud Tree and Lawn have several strategies homeowners can try to combat bare spots on shady areas on the lawn.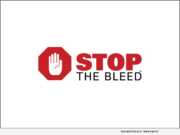 eNewsChannels NEWS: -- STOP THE BLEED® is an important public health campaign aimed at directly saving lives-through an effort to increase public awareness and encourage people and organizations across the United States to get trained with life-saving STOP THE BLEED techniques so they can be ready to take action and stop everyday instances of life-threatening bleeding in their homes and communities.
eNewsChannels NEWS: -- Global DMS, a leading provider of cloud-based appraisal management software, announced that it has integrated its eTrac valuation management platform with ProxyPics - a patented, secure mobile app that provides a method of facilitating the delivery of photographs of a subject property when access to the property is unavailable.
eNewsChannels NEWS: -- Perkiomen Valley School District (PVSD) has selected the industry-leading Synergy Education Platform by Edupoint(r) Educational Systems for its K-12 student information management needs. The district's Synergy solution will include Synergy Student Information System, Synergy Online Registration, and Synergy Special Education. PVSD serves over 5,500 students in the Philadelphia region.