Home
Tags
Pennsylvania Business
Tag: Pennsylvania Business
eNewsChannels NEWS: -- Over the course of its 9 years, Guardian Angels Medical Service Dogs (GAMSD) has grown into one of the largest service dog organizations in the nation. We raise, train, advocate for, and donate these incredible medical service dogs, specifically trained to perform tasks for disabled veterans, first-responders and civilians.
eNewsChannels NEWS: -- Valentis recently engaged OGGI EQUITY, the European private equity consultancy and financial firm, to consult, advise, and guide Valentis on strategic planning in equity, corporate compliance, stock market goals, European development, and other expansion or focus areas.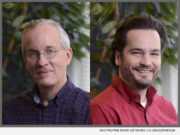 eNewsChannels NEWS: -- Steiner Realty, Inc. is excited to announce the launch of a brand new website. This new site with its stunning photography and easy navigation replaces the old site, developed in 2013. Casey Steiner, the company's President, described the new website as keeping with Steiner Realty's focus on total customer satisfaction.
eNewsChannels NEWS: -- United Disabilities Services (UDS) Service Dogs, a non-profit organization committed to serving people with disabilities in Pennsylvania, announced that it has been accredited by the Assistance Dogs International (ADI).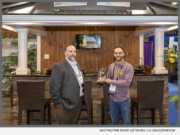 eNewsChannels NEWS: -- Homestead Structures, LLC took home the Best Booth award in their size class at the 2019 Pool & Spa Show with their full-size Siesta Poolside Bar & Pergola display. The show, hosted in Atlantic City from Jan. 29-31, is put on by the Northeast Spa & Pool Association and attended by thousands of pool & spa industry professionals.
eNewsChannels NEWS: -- Edward Johnson aka Dr. Love - that's Dr. the Real Deal Love - founder of Love University, and author of the workbook, "3 Things Every Woman Needs to Know about a Man" (ISBN: 978-1928681526) is quickly gaining credibility in the relationship industry and rapidly becoming one of the premier authorities on dating, love and romance.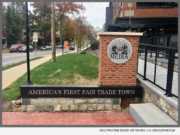 eNewsChannels NEWS: -- Delaware County commercial real estate broker Jeff Dowd, an (Associate Broker) at Zommick McMahon Commercial Real Estate, Inc. completes dozens of transactions each year, making him one of the top commercial real estate agents in the greater Philadelphia region.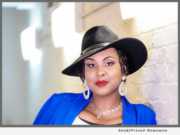 eNewsChannels NEWS: -- One inspired night in 2015, singer-songwriter Kea Michaels sat down to write a poem like a lullaby entitled "I Love You" for one of her daughters...heartfelt prose enriched with motherly adoration. She later turned that poem into a song thinking about an older daughter that had been battling, since birth, kidney hydronephrosis. KEA thought she was about to lose her to the debilitating disorder.
eNewsChannels NEWS: -- The C Diff Foundation is honored to welcome leading companies to the 6th Annual International "C.diff. Awareness Conference and Health EXPO," as they come together to make a global difference. These companies are dedicated to the prevention, diagnostics, treatments, environmental safety products and services focused on C.difficile infections and Healthcare-associated infections and whose role serves great importance in the C.diff. community.
eNewsChannels NEWS: -- A Pennsylvania-based mortgage company, New Britain Mortgage, LLC, a subsidiary of Merck Sharp & Dohme Federal Credit Union (MSDFCU), is excited to announce that Brian Giardino has joined the firm as CEO. Giardino has nearly 25 years of financial services and mortgage lending experience.