Home
Tags
Pennsylvania Business
Tag: Pennsylvania Business
eNewsChannels NEWS: -- EnergyCAP, LLC, the leading provider of energy management and utility bill processing software, today announced that Lalit Agarwal has been named Vice President, Energy Management & Sustainability.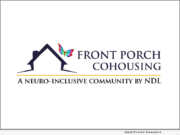 eNewsChannels NEWS: -- Front Porch Cohousing is excited to announce the launch of their new brand and the inspiration behind that change. As a cohousing community of private homes clustered around shared space, Front Porch Cohousing will intentionally design spaces to create opportunities for those with and without neuro or cognitive disabilities to build meaningful and lasting relationships.
eNewsChannels NEWS: -- In the spirt of holiday giving, Kelly Toyota has seized the opportunity by providing contributions to three much-needed community causes in December 2021.
eNewsChannels NEWS: -- In the spirit of the holidays, Kelly Toyota of Hamburg, Pennsylvania presented Tilden Township a check for $15,000 to upgrade their playground. The presentation took place on at the Tilden Township Town Hall.
eNewsChannels NEWS: -- Advanced Security and Law Enforcement Training LLC (ASLET), a security and law enforcement training school, has entered into a distribution agreement with Lamperd Less Lethal, Inc. (OTC PINK:LLLI) and its Master Parts Distributor, EJC Security Services, Inc. of Pittsburgh, PA. Lamperd Less Lethal has been creating and manufacturing Less Lethal Technology and Ammunition, Public Order Suppression Systems and Innovators for over 50 years.
eNewsChannels NEWS: -- EnergyCAP, LLC (ENC), the leading provider of data and analytics software for energy and utility bill management, today announced that Thomas R. Patterson, Jr. (Tom) has been named as Chief Executive Officer (CEO) of the company. Steve Heinz, who founded the company in 1982, will retire from his role as CEO but will continue in an advisory capacity as a member of the Board of Directors.
eNewsChannels NEWS: -- Steiner Realty regrets to announce that there was a fire at our Thorn Run Office in Moon Township on Monday. The first responders arrived quickly to extinguish the blaze and thankfully, no one was hurt. The cause of the fire is unknown.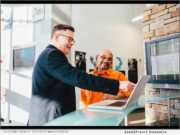 eNewsChannels NEWS: -- System4 Facility Services Management, an industry leader in facility management solutions that specializes in customized commercial cleaning, disinfection and repair and maintenance services announced a territory expansion into Philadelphia and Southern New Jersey.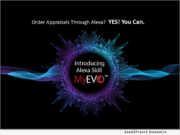 eNewsChannels NEWS: -- Global DMS, the leading provider of cloud-based real estate appraisal management software, recently announced that its next-generation EVO platform is now voice-enabled, providing lenders access to key functionality and up to the minute information of their entire pipeline with Amazon's Alexa voice control - making EVO the first and only appraisal management software to provide this capability in the mortgage industry.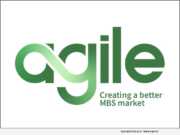 eNewsChannels NEWS: -- Agile, a groundbreaking fintech bringing mortgage lenders and broker dealers on to a single electronic platform, today announced the launch of MBS pool bidding, enabling lenders and dealers to gain much-needed efficiencies and data through technology.