Home
Tags
Pennsylvania Business
Tag: Pennsylvania Business
eNewsChannels NEWS: -- Philly Games Inc. announces its first location of Queen & Rook Game Cafe will be near the corner of 2nd and South Streets, at the site of the former Hikaru restaurant. Philadelphia's newest player is getting ready to make its first move with a late Summer opening. They promise a game library of more than 1,000 new and vintage board games, a retail section, easy to share plates, local drafts and a full liquor license.
eNewsChannels NEWS: -- The Spotted Lanternfly is a destructive insect that has officially invaded Philadelphia, Bucks and Montgomery Counties! All winter long, their eggs lay waiting for the warm weather, and the Spotted Lanternfly Nymphs have already started to emerge. The experts at Giroud Tree and Lawn share what to look for and how to capture and destroy these destructive insects.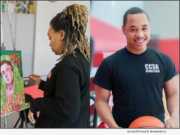 eNewsChannels NEWS: -- Chester Charter Scholars Academy (CCSA) to Graduate 100% of First-Ever Senior Class, June 10, 2019, 1 p.m., Lang Performing Arts Center, Swarthmore College (by invitation only). CCSA is an arts-integrated, academically rigorous, non-profit public charter school.
eNewsChannels NEWS: -- Guardian Angels Medical Service Dogs cordially invites the public to attend our 2019 Pittsburgh Passing of the Leash Ceremony. This heart-warming event showcases the incredible difference Service Dogs have made in the lives of their recipients in Pennsylvania communities. Meet some of these life-saving dogs and teams, and enjoy lunch with us.
eNewsChannels NEWS: -- In the midst of a thriving writing career, Daralyse Lyons, author of over 20 books, has just embarked on a new journey. On "The Transformational Storyteller" podcast, Daralyse takes the listener into the lives and minds of real people whose stories have the power to captivate and motivate.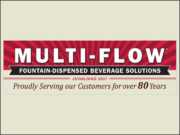 eNewsChannels NEWS: -- Following the acquisition of Lenox Martell (Boston) in 2017, Total Systems Control and Jordan's Draft Services (Pittsburgh) and Main Street Beverage (Philadelphia) in 2018 and now Draft Beer Services of Atlanta, Multi-Flow is able to offer a full range of beverage dispensing and service solutions to its customers in seven new markets.
eNewsChannels NEWS: -- EnergyCAP, Inc. (ECI) is pleased to announce that its EnergyCAP Enterprise software-based solution is now in full production use by The Commonwealth of Pennsylvania (CoPA). CoPA will rely on EnergyCAP to track, audit, and analyze more than 10,000 Commonwealth utility accounts, with an annual utility spend in excess of $125 million.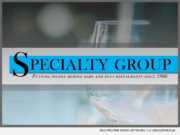 eNewsChannels NEWS: -- Specialty Group announces that experienced Chef Vincent Perri will be opening his restaurant concept "Supper on Penn" - that is currently in the Federal Galley until April 28 - to a permanent home on 1211 Penn Avenue in the Strip District.
eNewsChannels NEWS: -- Over the course of its 9 years, Guardian Angels Medical Service Dogs (GAMSD) has grown into one of the largest service dog organizations in the nation. We raise, train, advocate for, and donate these incredible medical service dogs, specifically trained to perform tasks for disabled veterans, first-responders and civilians.
eNewsChannels NEWS: -- Valentis recently engaged OGGI EQUITY, the European private equity consultancy and financial firm, to consult, advise, and guide Valentis on strategic planning in equity, corporate compliance, stock market goals, European development, and other expansion or focus areas.