Home
Tags
Pennsylvania Business
Tag: Pennsylvania Business
eNewsChannels NEWS: -- Boothwyn Pharmacy, a PCAB-accredited compounding pharmacy located mere minutes from the heart of Kennett Square, Pennsylvania, has dedicated resources to manufacture hand sanitizer.
eNewsChannels NEWS: -- Right Hand Technology Group Inc, a Managed IT and Cyber Security Service Provider, announced today it has received the CompTIA Security Trustmark+(tm) from CompTIA, the non-profit association for the world's information technology (IT) industry.
eNewsChannels NEWS: -- Global DMS, a leading provider of cloud-based appraisal management software, announced that it has been selected by MReport for its inaugural "Top 25 Fintech Innovators" award, which recognizes fintech companies within the mortgage industry that are poised to shape the future of the industry in 2020 and beyond.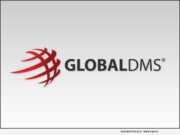 eNewsChannels NEWS: -- Global DMS, a leading provider of cloud-based appraisal management software, announced that it has earned a spot on HousingWire's seventh annual Tech100 awards list, which recognizes the most innovative technology companies in the U.S. housing economy, spanning the real estate mortgage industries.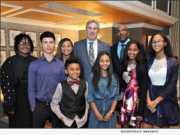 eNewsChannels NEWS: -- The First Tee of Greater Philadelphia hosted its fourth annual Leaders & Achievers Gala at the Philadelphia Country Club on March 4. This event provides critical resources for TFT of Greater Philadelphia to positively impact the lives of over 30,000 young people in the region, and to forward their mission of teaching life skills and core values through the game of golf.
eNewsChannels NEWS: -- Mole and vole damage to lawns, trees and shrubs is common in Pennsylvania, but identifying the difference between the two can be confusing. Each of these two pests can cause mild to serious damage on a homeowners property, and late winter is when the effects are often seen.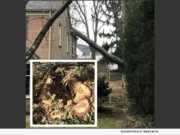 eNewsChannels NEWS: -- It's late on Friday afternoon, and a Glenside homeowner is out running errands when her cell phone starts dinging with text messages. She checks her phone to find alerts from her neighbors: a tall Hemlock Tree has crashed down onto her house in the 60 mph wind gusts! Thankfully Giroud Tree and Lawn's ISA Certified Arborist, Mike Chenail was able to assess the tree ASAP.
eNewsChannels NEWS: -- It's 7 am on a chilly Wednesday morning in February. Giroud Lawn Care Technician, Bill Krowchena, climbs into his lawn service truck with a large Dunkin Donuts coffee. He takes a sip before he starts paging through his clipboard and notes. "We have a lot of stops today, so I need my coffee!"
eNewsChannels NEWS: -- A dead tree branch is often a signal of a hidden health issue, and if a tree has a lot of deadwood it could be a big problem! Insect invasions, disease, and poor root systems are just a few reasons why a tree might be in distress, says Giroud Tree and Lawn. Here are a few tips to help homeowners spot problems and take action.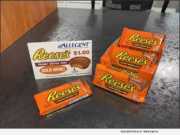 eNewsChannels NEWS: -- Capturing the buzz of a current Hershey's Reese's Peanut Butter commercial spot - Allegent FCU actually sells Reese's Peanut Butter Cups at a financial institution! The Hershey Company's branded Reese's spot teased the Federal Credit Union into accepting the challenge and partnering with Reese's in fulfilling the commercial spot's thought: that Reese's are "sold literally everywhere business is done, I'm pretty sure you could buy them at a bank."