Home
Tags
Pennsylvania Business
Tag: Pennsylvania Business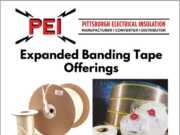 eNewsChannels NEWS: -- Pittsburgh Electrical Insulation, Inc. (PEI) is pleased to announce the acquisition of the Electrical Products Division of Fibertek, Inc. of Franklin, Tenn. Fibertek is a manufacturer of leading-edge specialty fiberglass tapes and high-performance laminates for electrical insulation applications in electric motors, generators, and transformers.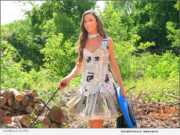 eNewsChannels NEWS: -- Danielle Alura, Elite Miss Pennsylvania, received the 2020 Olive Branch Certificate of Recognition from the Coalition for Peace Action for her efforts against climate change, to build a green economy. One of the achievements this year was Danielle held a socially distanced green talk outside Philly for hotel owners.
eNewsChannels NEWS: -- While some bugs are just annoying, ticks carry a variety of diseases that can pose serious risks to people and pets, says Giroud Tree and Lawn. Fortunately, there are many actions homeowners can take to protect the property from these dangerous insects and the illnesses they can carry. It all starts with knowing where ticks love to hang out in the yard.
eNewsChannels NEWS: -- Adult Spotted Lanternfly will be emerging a few short weeks, and it's expected to be a record-breaking year for the invasive insect, says Giroud Tree and Lawn. Not only do Spotted Lanternfly pose a risk to the health of trees and plants, they also cause some really gross problems for homeowners.
eNewsChannels NEWS: -- Sibi Health, an online marketplace for healthcare services, is now available for individuals and businesses in the Philadelphia area. Sibi Health finally brings convenience and transparency to healthcare payment by democratizing access to local providers offering upfront transparent prices for both virtual and in-person care.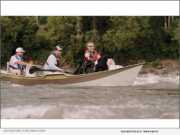 eNewsChannels NEWS: -- Co-owners Cody Meassick and Chris Paradysz present the opening of Adventure Explorations, a multi-disciplined, concierge adventure company using top-notch gear and guides to create custom experiences. With discovery at its heart, adventure creates extraordinary moments of clarity, truth and connection.
eNewsChannels NEWS: -- PHILADELPHIA, Pa., July 2, 2020 (SEND2PRESS NEWSWIRE) -- With Black Lives Matter and other protests against racial discrimination, discussions have broadened to include underrepresentation of blacks in management positions in the workplace. The latest job index data shows black underrepresentation in management occupations has worsened over the past three years, Dr. Nathan Hardy finds.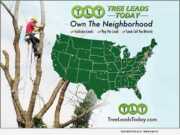 eNewsChannels NEWS: -- "The tree service companies that consistently thrive are those that ramp up their marketing efforts during times of recession, such as the economic downturn of the COVID-19 pandemic." This statement comes from Don Dowd, owner and founder of Tree Leads Today. "During economic lulls, many make the mistake of scaling back their marketing out of fear."
eNewsChannels NEWS: -- The Spotted Lanternfly is a destructive insect that has invaded the Philadelphia area. All winter long, their eggs lay waiting for the warm weather, carefully encased in a protective, hardened layer of secretion. Now that they've emerge as nymphs, it's time to take action!
eNewsChannels NEWS: -- Thar Process Inc., global leader in the design and manufacture of advanced technologies for the extraction and purification of natural products, announces a new Isolator XXX phase for hemp/cannabis extract purification by supercritical fluid chromatography (SFC).