Home
Tags
Pennsylvania Business
Tag: Pennsylvania Business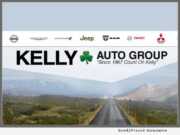 eNewsChannels NEWS: -- The Kelly Automotive Group is pleased to announce the acquisition and addition of two new dealerships. Kelly Toyota and Kelly Hyundai are setting up shop in the former Freedom Toyota and Freedom Hyundai locations of Hamburg, Pa. The new stores will not miss a beat and will be up and running immediately.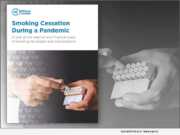 eNewsChannels NEWS: -- As COVID-19 lingers on, management teams across the country are struggling to find effective ways to keep their workforce safe and healthy while also keeping productivity levels up. Wellness Coaches offers a comprehensive look into an overlooked workforce demographic in their new whitepaper, "Smoking Cessation During a Pandemic: A look at the medical and financial costs of smoking for people and organizations."
eNewsChannels NEWS: -- Wellness Coaches, one of the fastest-growing leaders in the clinical management healthcare space, acquired and relaunched a series of new accessible health products and solutions for the American workforce along with new corporate branding.
eNewsChannels NEWS: -- Sugarpeel announces newest Deliberately Considerate™ digital publication recognizing people trying to change the world for the better, featuring Native American Oren Lyons, Faithkeeper of the Onondaga Nation and international advocate for our Mother Earth, and Indigenous rights.
eNewsChannels NEWS: -- Commercial real estate and private equity investment firm Argosy Real Estate Partners has chosen Pereview Software to support its growing portfolio and data strategy.
eNewsChannels NEWS: -- AMI Expeditionary Healthcare announces its partnership with the state of Pennsylvania and for its special initiative to help vaccinate all schoolteachers, child-care worker and school staff. Pennsylvania expects to receive an initial allocation of 94,600 doses of the Johnson & Johnson (Janssen) single-dose vaccine this week and AMI Expeditionary Healthcare will begin vaccinating on March 10.
eNewsChannels NEWS: -- Wellness Coaches has contracted with Abbott to immediately offer ​ the BinaxNOW™ COVID-19 test. Wellness Coaches now offers this 15-minute self-contained rapid test kit for $5 with low-cost administration to existing and new clients.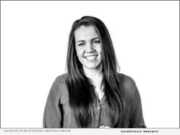 eNewsChannels NEWS: -- Valentis today announced that Martha Hunter will become the company's first-ever Vice President of Strategy, effective March 2021. She fills a new position helping the company meet growing demand for expansion.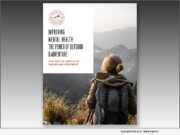 eNewsChannels NEWS: -- With mental health struggles surging globally, particularly in the US, Adventure Explorations has released a new white paper entitled "Improving Mental Health: The Power of Outdoor and Adventure." The piece explores the benefits outdoor activity has on mental health.
eNewsChannels NEWS: -- Valentis, a defense and risk management firm, has entered into a distribution agreement with Lamperd Less Lethal, Inc. (OTC PINK: LLLI) and its Master Parts Distributor, EJC Security Services, Inc. of Pittsburgh, PA.