Home
Tags
Pennsylvania Business
Tag: Pennsylvania Business
eNewsChannels NEWS: -- Kaplan Partners, a leading boutique executive search and talent advisory firm, today announced Nicholas DeMedio ("Nick") has joined the firm as a Principal. With more than 20 years of Executive Search, Talent Management and Human Resources experience, Nick comes from a regional Human Resources consulting firm where he oversaw the financial services executive search practice.
eNewsChannels NEWS: -- When Hurricane Dorian devastated the Bahamas, it destroyed thousands of lives and over 13,000 homes were lost. The region continues to be in the midst of a humanitarian crisis and thousands from Great Abaco are still displaced and struggling for shelter. Dayna's iCare Foundation, a 501(c)(3), is working to help solve the housing problem with its partner, TinyLux Homes.
eNewsChannels NEWS: -- The hustle and bustle of the holiday season is fully underway, and homeowners might be heading out this weekend to pick out the perfect Christmas tree. In the decades-long battle of real versus artificial Christmas trees, it can be difficult to decide between the two. The experts at Giroud Tree and Lawn share helpful tips to help homeowners weigh the pros and cons before buying a Christmas tree.
eNewsChannels NEWS: -- Valentis Security is proud to announce and welcome Joseph Ortiz as its new Business Development/Inside Sales Lead. Ortiz will be responsible for business development throughout the markets that Valentis is licensed to operate in.
eNewsChannels NEWS: -- Finding the perfect Christmas trees is one of the highlights of the holiday season. However, with the recent invasion of the Spotted Lanternfly, many Pennsylvanians are left wondering if they should be hesitant about bringing a possible tainted topiary into their home. The experts at Giroud Tree and Lawn explain what to look for on Christmas trees before buying one.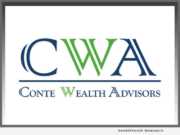 eNewsChannels NEWS: -- Camp Hill based Conte Wealth Advisors continues its considerable expansion efforts opening an office at 1423 E Market St in York and welcoming two seasoned advisors into the organization.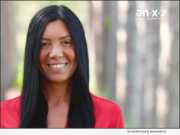 eNewsChannels NEWS: -- Nicole Farber, CEO of digital marketing agency ENX2 Marketing in Dallas, Pennsylvania, was recently named to the National Small Business Association (NSBA) Leadership Council.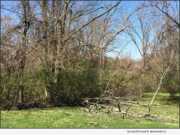 eNewsChannels NEWS: -- Emerald Ash Borer is a dangerous insect that invades and destroys Ash trees. They have killed thousands of trees across the country since they first appeared in 2002. As winter storm season approaches, there's something in particular that makes infested Ash Trees a big cause for concern- Dead Ash Trees are Dangerous!
eNewsChannels NEWS: -- Valentis Security is proud to announce and welcome Dan Ries as its new Northwest Regional Manager. Ries will be responsible managing Valentis operations, personnel, and assisting with business development in northwest Pennsylvania, mid Pennsylvania, and Ohio markets.
eNewsChannels NEWS: -- Researchers are still learning about the Spotted Lanternfly, an invasive insect attacking trees and causing property damage across Pennsylvania. Penn State, along with the PA Department of Agriculture and the USDA, has been researching the habits and life cycle of Spotted Lanternfly since it first appeared in Berks County in 2014.