Home
Tags
Pennsylvania Business
Tag: Pennsylvania Business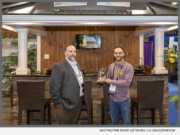 eNewsChannels NEWS: -- Homestead Structures, LLC took home the Best Booth award in their size class at the 2019 Pool & Spa Show with their full-size Siesta Poolside Bar & Pergola display. The show, hosted in Atlantic City from Jan. 29-31, is put on by the Northeast Spa & Pool Association and attended by thousands of pool & spa industry professionals.
eNewsChannels NEWS: -- Edward Johnson aka Dr. Love - that's Dr. the Real Deal Love - founder of Love University, and author of the workbook, "3 Things Every Woman Needs to Know about a Man" (ISBN: 978-1928681526) is quickly gaining credibility in the relationship industry and rapidly becoming one of the premier authorities on dating, love and romance.
eNewsChannels NEWS: -- Delaware County commercial real estate broker Jeff Dowd, an (Associate Broker) at Zommick McMahon Commercial Real Estate, Inc. completes dozens of transactions each year, making him one of the top commercial real estate agents in the greater Philadelphia region.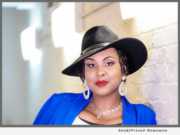 eNewsChannels NEWS: -- One inspired night in 2015, singer-songwriter Kea Michaels sat down to write a poem like a lullaby entitled "I Love You" for one of her daughters...heartfelt prose enriched with motherly adoration. She later turned that poem into a song thinking about an older daughter that had been battling, since birth, kidney hydronephrosis. KEA thought she was about to lose her to the debilitating disorder.
eNewsChannels NEWS: -- The C Diff Foundation is honored to welcome leading companies to the 6th Annual International "C.diff. Awareness Conference and Health EXPO," as they come together to make a global difference. These companies are dedicated to the prevention, diagnostics, treatments, environmental safety products and services focused on C.difficile infections and Healthcare-associated infections and whose role serves great importance in the C.diff. community.
eNewsChannels NEWS: -- A Pennsylvania-based mortgage company, New Britain Mortgage, LLC, a subsidiary of Merck Sharp & Dohme Federal Credit Union (MSDFCU), is excited to announce that Brian Giardino has joined the firm as CEO. Giardino has nearly 25 years of financial services and mortgage lending experience.
eNewsChannels NEWS: -- Author Heidi Doheny Jay will debut her new book, "Confessions of 400 Men: True Revelations of Lust, Fidelity, Feelings & Fantasy" (ISBN: 978-1543925968) at Philly Art Collective: 253 N. 3rd Street Philadelphia, PA 19106 on Thursday, November 15, 2018 from 6-9 p.m. Press engagement is open from 5-6 p.m. Members of the press will receive a free copy of the book.
eNewsChannels NEWS: -- American High Performance Seals, Inc. (AHPSeals) has recently earned the ISO 9001:2015 company certification for quality management. Organizations that earn this certification, pass a detailed physical ISO 9001:2015 certification audit performed by a registrar.
eNewsChannels NEWS: -- EPIC Insurance Brokers and Consultants, a retail property, casualty insurance brokerage and employee benefits consultant, has been recognized by their team members in Pittsburgh as one of the city's 2018 Best Places to Work in a survey conducted annually by the Pittsburgh Business Times.
eNewsChannels NEWS: -- Global DMS, a leading provider of cloud-based valuation management software, announced that Jody Collup has been named to Mortgage Professional America (MPA) magazine's list of Elite Women in Mortgage for 2018. This is the second time that Collup has been honored with the award.