Home
Tags
Pennsylvania Business
Tag: Pennsylvania Business
eNewsChannels NEWS: -- Steiner Realty, Inc. announces their designation as one of Pittsburgh's 2021 Top Workplaces. Steiner Realty has been awarded a Top Workplaces 2021 honor by The Pittsburgh Post-Gazette for the third year in a row.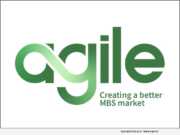 eNewsChannels NEWS: -- Agile, a new fintech bringing mortgage lenders and broker dealers on to a single electronic platform, has formally announced the launch of its flagship RFQ (request for quote) platform. All MBS market participants can now participate on an electronic platform that expedites the exchange of To-Be-Announced Mortgage-Backed Securities (TBAs).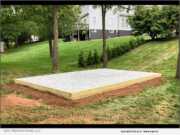 eNewsChannels NEWS: -- Site Preparations, LLC, a garage and shed foundation installation company headquartered in Gap, PA, has been named to Inc. Magazine's 2021 Inc. 5000 list of the fastest-growing privately-owned companies in the United States. The company was ranked #3119 on the list with a three-year revenue growth rate of 121% for the period from 2017-2020. The company is listed on the Inc. 5000 list under its shortened brand name, Site Prep.
eNewsChannels NEWS: -- Little League® International has extended its official partnership with Sports Connect, powered by Stack Sports, to further its goal of using innovative technology to simplify league administration and grow participation.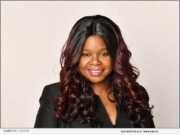 eNewsChannels NEWS: -- When Kimberly Cloud found herself out on the street due to domestic violence, she didn't let that stop her. In fact, the incident just served to give her strength to not only start her own business, but to give back to the community too. With a passion for making wigs, she started working with her local chapter of Dress for Success and then launched her own line of wigs, Genuinely Michelle Wigs, LLC.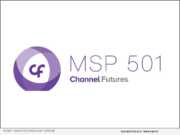 eNewsChannels NEWS: -- Right Hand Technology Group has been named as one of the world's premier managed service providers in the prestigious 2021 Channel Futures MSP 501 rankings. Right Hand Technology Group has been selected as one of the technology industry's top-performing providers of managed services by the editors of Channel Futures.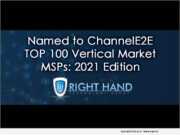 eNewsChannels NEWS: -- Right Hand Technology Group has been named to After Nines Inc.'s ChannelE2E Top 100 Vertical Market MSPs list and research for 2021. The annual list and the research (hashtag: #MSP100) identify and honor the top 100 managed services providers (MSPs) in healthcare, legal, government, financial services, manufacturing and additional vertical markets.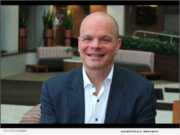 eNewsChannels NEWS: -- Springer Realty Group is pleased to announce the hiring of Stu Schulman as its new president. Stu joins the company after serving as Vice President, Client Relationships & Sales at MOBE, a healthcare service that partners with employers and insurers to help people achieve their health and wellness goals.
eNewsChannels NEWS: -- State College Area School District (SCASD) has selected the industry-leading Synergy® Student Information System (SIS) by Edupoint® Educational Systems for its K-12 student information and learning management needs, replacing eSchoolPlus™ SIS. The district's Synergy solution will include Synergy SIS and Synergy Online Registration in a cloud-hosted environment. SCASD serves nearly 7,000 students across 12 schools in central Pennsylvania.
eNewsChannels NEWS: -- The Kelly Automotive Group is pleased to announce the acquisition and addition of two new dealerships. Kelly Toyota and Kelly Hyundai are setting up shop in the former Freedom Toyota and Freedom Hyundai locations of Hamburg, Pa. The new stores will not miss a beat and will be up and running immediately.