Home
Tags
Pennsylvania Business
Tag: Pennsylvania Business
eNewsChannels NEWS: -- Finding the perfect Christmas trees is one of the highlights of the holiday season. However, with the recent invasion of the Spotted Lanternfly, many Pennsylvanians are left wondering if they should be hesitant about bringing a possible tainted topiary into their home. The experts at Giroud Tree and Lawn explain what to look for on Christmas trees before buying one.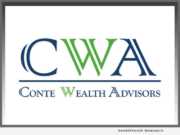 eNewsChannels NEWS: -- Camp Hill based Conte Wealth Advisors continues its considerable expansion efforts opening an office at 1423 E Market St in York and welcoming two seasoned advisors into the organization.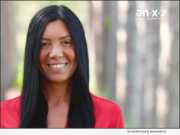 eNewsChannels NEWS: -- Nicole Farber, CEO of digital marketing agency ENX2 Marketing in Dallas, Pennsylvania, was recently named to the National Small Business Association (NSBA) Leadership Council.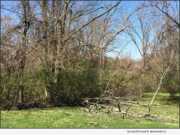 eNewsChannels NEWS: -- Emerald Ash Borer is a dangerous insect that invades and destroys Ash trees. They have killed thousands of trees across the country since they first appeared in 2002. As winter storm season approaches, there's something in particular that makes infested Ash Trees a big cause for concern- Dead Ash Trees are Dangerous!
eNewsChannels NEWS: -- Valentis Security is proud to announce and welcome Dan Ries as its new Northwest Regional Manager. Ries will be responsible managing Valentis operations, personnel, and assisting with business development in northwest Pennsylvania, mid Pennsylvania, and Ohio markets.
eNewsChannels NEWS: -- Researchers are still learning about the Spotted Lanternfly, an invasive insect attacking trees and causing property damage across Pennsylvania. Penn State, along with the PA Department of Agriculture and the USDA, has been researching the habits and life cycle of Spotted Lanternfly since it first appeared in Berks County in 2014.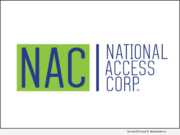 eNewsChannels NEWS: -- National Access Corp. (NAC), an access and mobility provider focused on improving the lives of the physically disabled and elderly population, has launched its "Make it Better" - "One at a Time" initiative, which seeks out deserving individuals needing access or mobility related equipment or home modifications.
eNewsChannels NEWS: -- The Gem Miner's Holiday, the Mid-Atlantic's premium bead, mineral, gem and jewelry show, from the Mid-Atlantic Gem and Mineral Association (MAGMA), will be hosting its 12th annual Fall show at the Lebanon Valley Expo Center, Nov. 16 and 17, 2019, 80 Rocherty Road, Lebanon, PA 17042.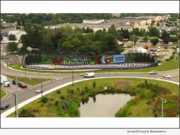 eNewsChannels NEWS: -- The Flemington, NJ Land Use Board has approved a Gateway Monument with a living wall to be constructed at the Flemington Circle on Route 202. This decision was rendered at the Board's bi-monthly meeting on October 22. The Monument will be constructed in a public private partnership with Catalyst Experiential.
eNewsChannels NEWS: -- Heavy winds and rough weather can lead to trees splitting apart and dangerous falling limbs. The time and money it costs to clean up these disasters can be astronomical! The experts at Giroud Tree and Lawn explain why cabling a tree now can prevent huge costs in the long run.