Home
Tags
Pennsylvania Business
Tag: Pennsylvania Business
eNewsChannels NEWS: -- Valentis, a defense and risk management firm, has entered into a distribution agreement with Lamperd Less Lethal, Inc. (OTC PINK: LLLI) and its Master Parts Distributor, EJC Security Services, Inc. of Pittsburgh, PA.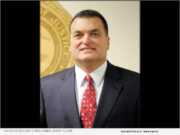 eNewsChannels NEWS: -- Valentis is pleased to announce the addition of Jerry Clark to its team as a consultant to help facilitate strategic business development and growth for Valentis locally, regionally, and nationally. Clark's role will also include guest spots to share his insight and expertise on the "Marnie and Martha" Valentis produced podcast series.
eNewsChannels NEWS: -- UniversalCIS, a market leader in technology and solutions to the mortgage industry, is pleased to announce the acquisition of mortgage technology provider SharperLending. The SharperLending transaction, which follows the merger of Universal Credit, CIS Credit Solutions, and Avantus, provides further enhancements to the technology platform for UniversalCIS.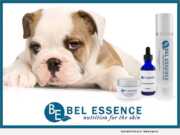 eNewsChannels NEWS: -- Bel Essence (belessence.com), the natural skin care company making effective anti-aging products and moisturizers, launches a natural anti-aging lip balm collection in time for Valentine's Day.
eNewsChannels NEWS: -- EnergyCAP, Inc. (ECI) is pleased to announce that its EnergyCAP® energy management information solution (EMIS) has been granted an Authorization to Operate (ATO) under the U.S. Government's FedRAMP program and is now an authorized participant in the FedRAMP Marketplace. The U.S. Department of State granted the ATO and is now the first EnergyCAP client in the FedRAMP environment.
eNewsChannels NEWS: -- "There is no excuse for single use," claims Danielle Alura, Elite Miss Pennsylvania. With all the various ways we create waste in our daily lives, our businesses, and our government, the tourism industry is one of the most wasteful veins of our society. While hotels have many ways they create waste, Danielle Alura decided to focus on the plastic waste we luxuriously call toiletries; the little convenient bottles we love to use, toss and forget about.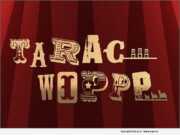 eNewsChannels NEWS: -- Gallospole and TARAC WIPPP (tey - rak - wip) have won distinguished awards at international film festivals throughout the year 2020. This chair conspiracy propagated by the political satirist, Gallospole, has been recognized as the Best Trailer at the Direct Monthly Online Film Festival.
eNewsChannels NEWS: -- High school water polo athletes looking to continue their playing careers in college have a new resource available to showcase their accomplishments and connect with college coaches. Polovolo is a digital platform designed for the unique needs of high school water polo athletes, their parents and the collegiate water polo coaching community.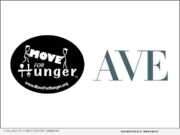 eNewsChannels NEWS: -- AVE by Korman Communities, a leading hospitality-driven residential real estate brand, and Move For Hunger, a national hunger relief 501(c)(3) non-profit organization, announced they have renewed their formal partnership for a sixth year to fight hunger and reduce food waste nationwide.
eNewsChannels NEWS: -- Derry Township School District (DTSD) has selected the industry-leading Synergy® Education Platform by Edupoint® Educational Systems for its K-12 student information and learning management needs. The district's cloud-hosted Synergy solution will include Synergy Student Information System (SIS), Synergy MTSS, Synergy Assessment, and Synergy Special Education.