Home
Tags
Performing Arts
Tag: Performing Arts
eNewsChannels NEWS: -- The Dominican born actress Liz Thomas, is the first woman to write and star in a Sketch Show inspired by the First Lady Melania Trump. The Show is called "Melania: The Cyberwoman." The Show is directed by Kim Parker. Other cast members are Seneca Lawrence and Zack Gafin.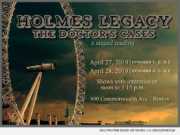 eNewsChannels NEWS: -- Sherlock Holmes fans! Boston University writers created a new TV series based on Stephen King's "The Doctor's Case" short story. "Holmes Legacy: The Doctor's Cases" is a six-episode drama about an older Dr. John Watson, who uses his memories of Sherlock Holmes to foil a new Moriarty and protect present-day London. Experience the live staged reading by professional actors at WBUR's CitySpace from 12-3 p.m. on April 27-28, 2019.
eNewsChannels NEWS: -- The ASIA AMERICA YOUTH SYMPHONY (AAYS) will premiere its first ever, "Music On Canvas". DAVID BENOIT, Music Director and Conductor, will lead the prestigious AAYS in a performance of Gershwin's classic "An American In Paris" while young artists from RYMAN ARTS create inspired artworks live on stage to the music.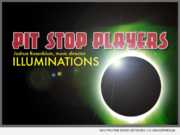 eNewsChannels NEWS: -- The Pit Stop Players, the genre-defying instrumental chamber group composed of veteran Broadway pit musicians, will shed light on three new works at the DiMenna Center for Classical Music's Cary Hall, 450 West 37th Street, on Monday, May 13, 2019 at 7:30 p.m.
eNewsChannels NEWS: -- Casita Maria Center for Arts & Education is proud to present College & Career Expo: Dream It & Be It! The College & Career Expo offers students a chance to learn about higher education and careers they might be interested in.
eNewsChannels NEWS: -- Casita Maria Center for Arts & Education, in partnership with Pregones Theater, is proud to present "We Have Ire," a free excerpt performance of the multi-disciplinary theater project, on March 9, 2019, 2 - 2:45 p.m. The performance combines spoken word and theater produced by Cuban-American writer, performer, Doris Duke; Artist and San Francisco resident Paul S. Flores.
eNewsChannels NEWS: -- IN CONCERT: Friday, February 8 - 8 p.m. - UCPAC's Hamilton Stage in Rahway, N.J. The group of people (over 100+ voices) that make up the powerhouse choir, JUBILATION, are a force in the industry.
eNewsChannels NEWS: -- Outvisible Theatre Company presents David Ives' award-winning "Venus in Fur" - running February 14 through March 3, 2019. "Venus" is a modern take on Leopold von Sacher-Masoch's "Venus in Furs," an 1870 novella which draws on themes of female dominance.
eNewsChannels NEWS: -- Phenomenology, Inc., an innovative production model in the performing arts, today, announced its receipt of a major grant award, presented by Delaplaine Foundation, Inc. for its inaugural theatre project in 2019. Phenomenology, a 501(c)(3) non-profit organization, produces dynamic projects across the breadth of performing arts, including theatre, film, television, and more.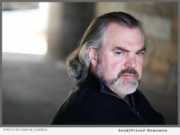 eNewsChannels NEWS: -- LanDan Consulting announces that Brad Fryman is taking on the title role in Robert Greer's new translation of August Strindberg's "The Father" at Strindberg Rep. Translated and Directed by Robert Greer.