Home
Tags
Performing Arts
Tag: Performing Arts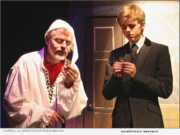 eNewsChannels NEWS: -- North Texas Performing Arts announces that Plano resident Darrell Rodenbaugh, who has played the title role of Scrooge since the tradition began in 2011, is again taking the stage in its 10th annual Christmas celebration of "Scrooge - The Musical" presented by Transamerica.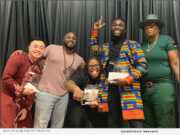 eNewsChannels NEWS: -- The Pompano Beach Cultural Affairs Department is proud to present the 3rd Annual Exit 36 Slam Poetry Festival, an enriching and entertaining showcase of the best local and national spoken word artists and writers. While poets will be competing live at the Pompano Beach Cultural Center from December 10-12, due to COVID-19, the festival will be live streamed to the public.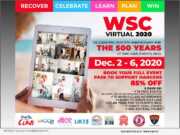 eNewsChannels NEWS: -- In early 2020 the World Dance Group was preparing a new chapter of the World Salsa Championship in San Juan, Puerto Rico; one of the world's special houses of salsa, and a historic city of humanity, rich in music and history. After celebrating previous editions in high-profile venues like Las Vegas, Disney, Miami and Atlanta, the company selected the new Distrito T-Mobile, a new entertainment complex soon to open in San Juan, as the venue for the 6th World Salsa Championships.
eNewsChannels NEWS: -- Phenomenology, Inc., an innovative production model in the performing arts, is facilitating connections between Broadway performers and the Academy of Fine Arts, which brings together more than 80 students across 10 public high schools who are interested in learning visual art, dance, music and theatre.
eNewsChannels NEWS: -- Long Wharf Theatre continues to rebuild American theatre with a member-supported model, offering supporters in New Haven and beyond a communal stake in a company committed to artistic innovation-resulting in numerous awards including three Pulitzer Prizes-that established the landmark regional theatre as a vital incubator of insightful new work.
eNewsChannels NEWS: -- August 10th cannot come fast enough for those students interested in music, performing arts and academics. This is when The Young Americans College of the Performing Arts (yacollege.edu) reopens, bringing back opportunity for students to further their education and make the most of their chances for advancement in the arts.
eNewsChannels NEWS: -- In response to President Trump's increase in rhetoric against education, immigration, Black Lives Matter, Tik Tok and his defense of the Confederate flag and its monuments, Professor Hal Harper of Oakland, California, retired professor of English as a Second Language (ESL), has launched his own salvo in the culture war as he releases "In America - A New Musical" to the public.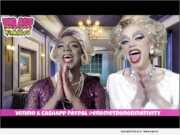 eNewsChannels NEWS: -- Y'all ready for a second helping? Wussy Mag, Queer Appalachia, and Southern Fried Queer Pride, three powerhouse stewards of Southern and Appalachian queer culture, have teamed up again to bring you "The Big Ass Telethon to End Metronormativity: PART TWO." The livestream event celebrating rural queer artists will air on Saturday, May 30 at 5pm PDT/8pm EDT on Twitch at @endmetronormativity.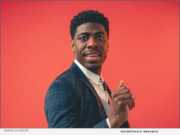 eNewsChannels NEWS: -- Phenomenology, Inc., an innovative production model in the performing arts, is teaming up with Jawan Jackson, star of the hit Broadway musical "Ain't Too Proud: The Life and Times of the Temptations," to encourage high school musical theater students in Frederick, Maryland.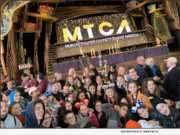 eNewsChannels NEWS: -- Local Performing Arts School THE CENTER STAGE STUDIO (CSS) of Aliso Viejo, Calif. won a National Title & coveted "Sweepstakes Award" at "The Musical Theatre Competition of America" held at Disneyland California this past weekend making THE CENTER STAGE STUDIO one of the top Musical Theater Programs in the country.