Home
Tags
Performing Arts
Tag: Performing Arts
eNewsChannels NEWS: -- The Pap Corps, Champions for Cancer Research is proud to announce that acclaimed movement artist/choreographer Jon Boogz and The Aqualillies will be headlining their "Inaugural Yacht Hop & Waterside Soiree." The mega night of mega yachts will take place on Saturday, April 7, 2018 at the famed Turnberry Marina and Turnberry Isle Condominium. This nautical night will support The Pap Corps in their mission to raise research funds for all types of cancer at Sylvester Comprehensive Cancer Center at the University of Miami.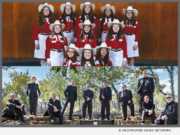 eNewsChannels NEWS: -- Imagine performing at the world-renowned Carnegie Hall in New York. That has long been the dream of members of the Top 40-selling Texas State Men & Boys Choir, who are currently celebrating their third anniversary. That anniversary will be marked by: the release of the choir's fourth record, a four-city tour, and a magical Carnegie Hall performance.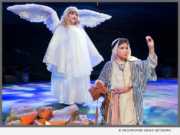 eNewsChannels NEWS: -- The Fort Worth production of The Littlest Wiseman started as a modest junior high school play about the humble birth of Jesus. Now in its 57th consecutive annual run in 2017, the play has evolved into an elaborate production that is one of Fort Worth's longest-running Christmas season entertainment events.
eNewsChannels NEWS: -- Art-In-Relation (A.I.R.), Children's Theater of Long Beach (CTLB), and The Scottish Rite Cathedral announce a wonderful partnering of resources and talent for a 2017 holiday musical production of "The Christmas Carol." Plays Dec. 15, 16, 21, 22, 23 at 8 p.m. and Dec. 17 at 2 p.m. at the Ernest Borgnine Theatre, 855 Elm Avenue, Long Beach, CA.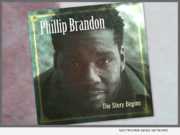 eNewsChannels NEWS: -- Springing forth following eight years of tours as "Narrator" with platinum selling rock band Trans-Siberian Orchestra to a feature role in the life story of Gospel legend BeBe Winans, "Born For This: The Musical," Los Angeles native singer-songwriter-actor Phillip Brandon now proudly unveils his debut CD, "The Story Begins," via a spectacular live launch performance Thursday, October 12 at The Colony Theatre in Burbank, California.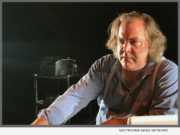 eNewsChannels NEWS: -- LanDan Consulting announces that Brad Fryman is taking on the role of Theo Van Gogh in the World Premiere play "Committed" by Natalie Menna and directed by Brock Harris for the Altruistic Theatre Company. "Committed" is a work of historical fiction about the last two days of Dutch filmmaker Theo Van Gogh's life before his murder.
eNewsChannels NEWS: -- The Pit Stop Players, the celebrated New York-based instrumental chamber ensemble composed of veteran Broadway pit musicians, will open their eighth season with "ABSOLUT COLLUSION," an all-Russian concert at Good Shepherd-Faith Presbyterian Church, 152 West 66th Street, on Monday, October 23, 2017 at 7:30 p.m.
eNewsChannels NEWS: -- The Pompano Beach Cultural Center opened Thursday, May 11 with a spectacular ribbon cutting ceremony featuring dancers whose costume unfurled to become the red ribbon cut by Mayor Lamar Fisher and an esteemed group of City, County and State leaders.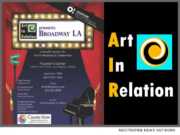 eNewsChannels NEWS: (LOS ANGELES, Calif.) -- Jonas Sills, founder and executive producer of Art-In-Relation (A.I.R.), announces a grand benefit performance of "Broadway-LA." After three successful seasons of theater in the Long Beach area, Art-In-Relation made its move to Los Angeles with two acclaimed productions, "Andrew Lippa's Wild Party" and "Frankenstein, A New Musical" in the fall of 2016. They were honored to receive rave reviews and an "Ovation Recommendation" from the LA Theater Alliance.
NEW YORK, N.Y. -- LanDan Consulting announces that Brad Fryman (Artistic Director - Oberon Theatre) takes on the role of Toby Belch in South Brooklyn Shakespeare's "Twelfth Night" directed by Paul Molnar and Dee Byrd-Molnar. Recent appearances include: the world premiere of Chris Boal's "Pimm's Mission," directed by Terry O'Brien at 59e59, "A Wilder Christmas" under the helm of Dan Wackerman, and "The Drawer Boy" directed by Alex Dinelaris at the SoHo PlayHouse.