Home
Tags
Personal protective equipment
Tag: personal protective equipment
eNewsChannels NEWS: -- Mopec, the nationwide leader in pathology, anatomy, mortuary and necropsy equipment and supplies, introduced disposable shoe covers as well as two different types of disposable gowns under their Mopec Guardian Systems line of personal protective equipment (PPE).
eNewsChannels NEWS: -- Fort Worth-based company United States Mask is on a mission to make the holidays a little brighter and safer for community members who need it the most. At 4:30 p.m. on Tuesday, December 22, the United States Mask team will donate more than a thousand N95 particulate respirators to the Salvation Army of North Texas.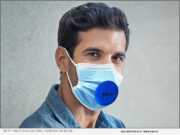 eNewsChannels NEWS: -- New York based Best Virus Shields (BestVirusShields.com) is the manufacturer of a new "oral" COVID-19 respirator mask for use in high-risk environments. Today the company announced that its President, Thomas Leahy, would stand on 7th. Ave. at the NW corner of 42nd. Street from 10 a.m. to 2 p.m. on Nov. 25 and 26 to demonstrate the efficacy of the company's oral respirator mask.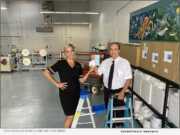 eNewsChannels NEWS: -- Kona Mask Co. LLC, located in Kailua-Kona near Costco, will begin producing N-95 and flat-pleated masks using two automated machines. "We can produce 1 million masks every 3 weeks made right here in Hawaii," says Nicolas Garcia, CEO of Kona Mask.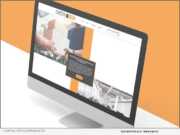 eNewsChannels NEWS: -- Capital Office Products keeps clients stocked as they navigate new workplace solutions through the COVID-19 pandemic. Businesses have faced many challenges in 2020 and they are constantly changing, particularly in Los Angeles which has approached reopening the city with caution.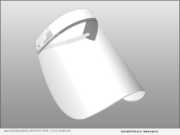 eNewsChannels NEWS: -- In response to the nationwide resurgence of COVID-19, A&H Worldwide recently increased production of their protective face shields to keep up with the rising demand. These affordable face shields are made of durable 16 pt. PETG plastic with a comfortable foam headband and an adjustable elastic band. They are available in a multitude of quantities to anyone interested and can be customized if desired.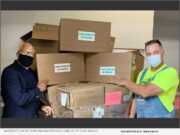 eNewsChannels NEWS: -- A donation of Personal Protective Equipment assembled at Kia's U.S. plant is the latest element of Kia Motors' "Accelerate The Good" program. To aid in the fight against COVID-19, University Kia of Durham has donated more than 100 face shields for medical worker use at Duke.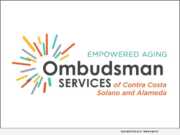 eNewsChannels NEWS: -- Ombudsman Services of Contra Costa, Solano and Alameda today announces the upcoming free drive-through PPE distribution to Alameda County facilities on Friday, June 26, 2020.
eNewsChannels NEWS: -- A local San Diego company, The PPE Supply Co., plays a significant role in getting hospitals and government agencies the PPE they need. Located in San Marcos, California the company began in an attempt to help during the coronavirus crisis.
eNewsChannels NEWS: -- The GreenShield Company, a division of BigSky Technologies LLC, is responding to the global Coronavirus pandemic with concern and hope for those being impacted by the disease. GreenShield is taking this opportunity to evaluate its products effectiveness in reducing the ability of the Coronavirus to contaminate and transmit on different surfaces.