Home
Tags
Police, Fire and Rescue
Tag: Police, Fire and Rescue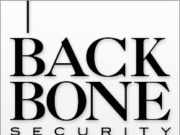 FAIRMONT, W.Va. /eNewsChannels/ -- Backbone Security is pleased to announce the release of the latest version of their Steganography Application Fingerprint Database (SAFDB) which now contains 1,100 steganography applications.
HUNTINGTON BEACH, Calif. /eNewsChannels/ -- On Wed., March 14 and Thurs., March 15, 2012, International Surf Lifesaving Association (ISLA) will be hosting a special fundraiser at the Original Roadhouse Grill in Long Beach, located at 7391 Carson St. The purpose of the fundraiser is to raise critical funds and awareness for ISLA's training initiatives in the Dominican Republic and Nicaragua later this month.
MANORVILLE, N.Y. /eNewsChannels/ -- Officer James Greco, a 17-year veteran of the Nassau County Department of Corrections, has been denied his retirement status by the Sheriff of Nassau County. Officer Greco was charged with Workers Compensation fraud which resulted in his wrongful termination, as per a ruling by the arbitrator hearing his case. Despite winning two judicial decrees in his favor against the Nassau County Sheriff's Department, Officer Greco continues to be denied his full retirement status.
MANORVILLE, N.Y. /eNewsChannels/ -- Officer James Greco, founder and CEO of Long Island K-9 Service and Long Island Security Consultants, continues his humanitarian mission to provide expert explosives and narcotics detection throughout Long Island and the Metropolitan area. The celebrated security company has recently partnered with The Bridgeport & Port Jefferson Steamboat Company.
AMES, Iowa /eNewsChannels/ -- Sometimes a hero is found at the local animal shelter. Moses, a three year old yellow lab/golden retriever, who is a certified search and rescue dog, found a missing Alzheimer's patient earlier this month. 'It takes a dog with the right stuff,' said Robin Habeger, of Paws of Life Foundation.