Home
Tags
Raleigh Business
Tag: Raleigh Business
eNewsChannels NEWS: -- Sokal, a leader in the advertising world, will sponsor the long-awaited return of Greg Biffle to NASCAR. Sokal, a long-time supporter and avid fan of NASCAR, will be the proud sponsor of this event.
eNewsChannels NEWS: -- Auto dealer marketing firm, Sokal, recently signed as the agency of record for the Leader Automotive Group. As a growing dealership group, Leader Automotive Group is the U.S. Division of AutoCanada Inc.
eNewsChannels NEWS: -- The global pandemic has impacted many facets of American life, causing stress and uncertainty. Specialtea Gifts today announced the launch of their new product, the "Dunk A Trump" Tea Infuser. This tea infuser was designed as both a humorous gift and an actual tea infuser.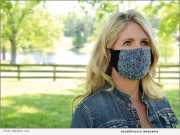 eNewsChannels NEWS: -- EHOP Health, a chronic disease reversal company headquartered in Apex, NC and Harriss & Covington, a hosiery mill headquartered in High Point, NC, recently delivered reusable face masks to customers across North Carolina and the United States. The first business to receive the Easy Masks reusable masks was Weaver Street Market.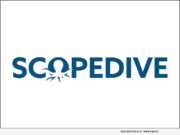 eNewsChannels NEWS: -- Scopedive, Inc. announces the official launch of its novel cyber security talent marketplace, matching top cyber security freelancers and consulting firms with businesses for any cyber security or compliance project scope.
eNewsChannels NEWS: -- Leading the way in prioritizing the health and safety of their customers, the Capital Automotive Group has taken the initiative to offer a variety of services during the ever-changing circumstances surrounding the Coronavirus pandemic.
eNewsChannels NEWS: -- Sokal, a full service automotive advertising agency announced today that it has become a participant in the CDK Global Partner Program, the largest marketplace of third-party automotive applications and integrations. CDK Global, Inc. (NASDAQ: CDK) is the largest provider of integrated information technology solutions to the automotive retail industry.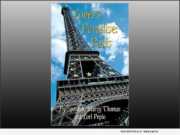 eNewsChannels NEWS: -- With Valentine's Day around the corner, how does a romantic trip to Paris with your lover sound? If the bank account isn't quite up to that dream getaway, YourNovel.com offers an armchair escape to the City of Love, where you and your sweetheart become the hero and heroine of your own personalized romance novel.
eNewsChannels NEWS: -- Deacon Jones Auto Group recently acquired Lee Hyundai of Goldsboro and will rename the store "Deacon Jones Hyundai." This location, at 304 N Oak Forest Rd. in Goldsboro, NC, will continue the growth and the investments that Deacon Jones has made to this area of the Goldsboro community.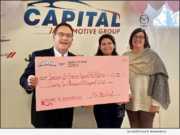 eNewsChannels NEWS: -- Capital Automotive Group has generously donated $26,050 to the Susan G. Komen(R) NC Triangle to the Coast (Komen NCTC) local affiliate. The campaign, which was designated "Share the Awareness Breast Cancer Campaign" in October of this year, enabled the dealership to donate a portion of their proceeds for the month.