Home
Tags
SaaS and Cloud Software
Tag: SaaS and Cloud Software
eNewsChannels NEWS: -- Edupoint Educational Systems, creator of the industry-leading Synergy(R) Education Platform for K-12 student information and learning management, has been selected by Chesterfield County Public Schools (CCPS) to implement the company's Synergy Online Registration module, augmenting the district's existing Synergy solution.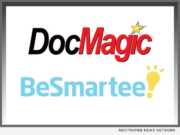 eNewsChannels NEWS: (TORRANCE, Calif.) -- DocMagic, Inc., the mortgage industry's leading provider of document production, automated compliance and comprehensive eMortgage services, announced that it completed an integration with BeSmartee, a leader in mortgage automation technology.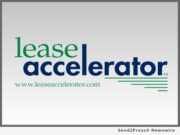 eNewsChannels NEWS: (GREAT FALLS, Va.) -- LeaseAccelerator announced today that it will be hosting an educational webinar on Asset-level lease accounting and its role in implementing ASC 842 and IFRS 16. The new lease accounting standards, introduced last year, will require companies to track real estate, equipment, and embedded leases as assets and liabilities on their balance sheets by end of 2018.
eNewsChannels NEWS: (MACON, Ga.) -- LBA Ware, a leading provider of automated compensation software and system integration solutions, announced that it has been named to the 2017 HW TECH100 list published by housing industry trade magazine HousingWire. This is the third consecutive year LBA Ware(TM) has been included on the HW TECH100(TM).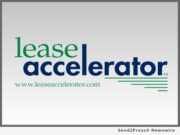 eNewsChannels NEWS: (GREAT FALLS, Va.) -- LeaseAccelerator, the leader in Enterprise Lease Accounting Software, announced the results of a Progress Report study gauging the readiness of large companies to support the new lease accounting standards (ASC 842) one year after their initial publication. The research study, conducted earlier this month, surveyed over 250 respondents in the accounting and finance functions at large public and private US-based corporations.
eNewsChannels NEWS: (LANSDALE, Pa.) -- Global DMS, a leading provider of web-based compliant valuation management software, announced that it has launched Global Delivery(TM), an alternative to the traditional way appraisal documents are prepared, packaged and compliantly provided to borrowers by way of printed appraisals sent via U.S. mail. The result is near removal of human involved tasks, operational disruption, a reduction of costs and a more efficient process for mailing appraisals.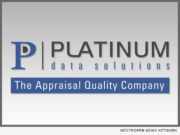 ALISO VIEJO, Calif. -- Platinum Data Solutions, a provider of valuation data and analytics solutions for the mortgage industry, has announced that Nations Valuation Services, a nationwide appraisal management company, has quantifiably improved its workflow processes by implementing Platinum Data's Collateral Expert(R) property information report.