Home
Tags
San Diego Business
Tag: San Diego Business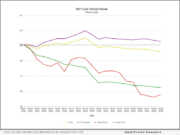 eNewsChannels NEWS: -- MCT®, the leading pipeline hedge advisory in the residential mortgage industry, is pleased to announce the introduction of new MCTlive! Mortgage Lock Volume Indices to help all industry participants better understand key trends in the mortgage industry.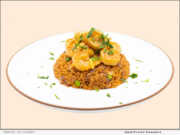 eNewsChannels NEWS: -- TbSpoon, an authentic Mediterranean meal prep delivery service, announced the launch of its southern California operations, the first Mediterranean meal prep service in the U.S. TbSpoon's meals are filled with Mediterranean flavors and offer all the positive benefits of a Mediterranean diet.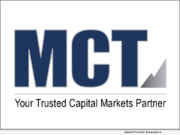 eNewsChannels NEWS: -- Mortgage Capital Trading (MCT®), a leading mortgage hedge advisory and secondary marketing software firm, was announced as a 2022 HousingWire Tech100 Mortgage Winner. The Tech100 Mortgage Award spotlights innovators that are making the housing sector better and more sustainable by increasing efficiency, improving borrower experience and bringing elasticity to mortgage origination and servicing processes.
eNewsChannels NEWS: -- On April 7, at the "Naturally San Diego" 2nd Annual Pitch Slam, "COYOTAS" Cassava Tortillas, took the People's Choice Award in this Shark Tank style event, showcasing Southern California's emerging and promising natural products companies and their owners in front of a board of experts and a live audience. The sole purpose of this event is for the local community to support and drive growth in their industry.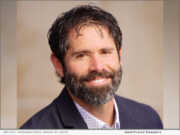 eNewsChannels NEWS: -- Mortgage Capital Trading, Inc. (MCT®), a recognized industry leader in mortgage risk management providing pipeline hedging, best execution loan sales and centralized lock desk services, announced today that Ben Itkin has been appointed the new National Sales Director.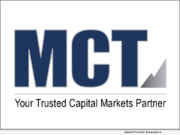 eNewsChannels NEWS: -- MCT's award-winning capital markets platform, MCTlive!, is now integrated with the Fannie Mae Connect™ Whole Loan Purchase Advice Seller API. This API connection allows MCT Mark-to-Market and Hedge Accounting Reports to be updated with Fannie Mae purchase data instantly, instead of waiting to run reports through a Loan Origination System (LOS).
eNewsChannels NEWS: -- Non-profit Legalize Ferrets (legalizeferrets.org) announced today that we are disappointed that California Attorney General ignores Civil Code in Domestic Ferret Ballot Initiative. The ferret legalization grassroots organization, has repeatedly asked the California Attorney General for a legal opinion.
eNewsChannels NEWS: -- The team at El Pollo Grill knows that a new year brings with it new opportunities for patrons to have wonderful culinary adventures at their 3 dining establishments (Lemon Grove, Otay Ranch, and Bonita Rd. in Chula Vista). Although the focus is on the future, El Pollo Grill has a rich history that continues to shape the business.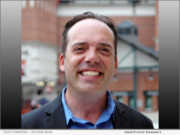 eNewsChannels NEWS: -- ReverseVision®, the leading national provider of Home Equity Conversion Mortgage (HECM) and private reverse mortgage sales and origination technology, announced that seasoned marketing executive Scott Shepherd has joined the company to head its marketing efforts. As head of marketing, he oversees ReverseVision's marketing department and is responsible for the design and implementation of its new marketing strategy.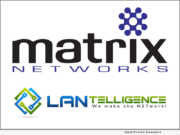 eNewsChannels NEWS: -- Matrix Networks announced its recent acquisition of LANtelligence to create a new business venture enabling a powerful combination of modern business technology. Having informally shared resources for more than 10 years, it just made sense for these two companies to come together in a more structured way.